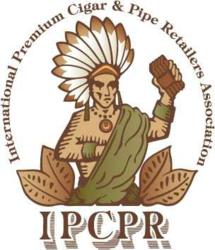 Welcome to our 2014 IPCPR Trade Show Preview. During the next few weeks, we are providing a preview into the cigar industry's biggest event – the 2014 IPCPR Trade Show that begins on July 19th in Las Vegas, Nevada. During this time, we'll continue our weekly preview from an industry standpoint. In between, expect lots of announcements and previews from the manufacturers. Today we continue our 2014 series in the first of several reports in which we take a "virtual walk" of the show floor and look at what to expect at the show booths.

The first three parts of our 2014 IPCPR Preview Series took a more strategic view of what to expect at the 2014 IPCPR Trade Show. We now get more tactical. This will be the first of three installments in which we look at some of the key manufacturers and look at what to expect at their booths at the trade show. We divide this into three parts as many manufacturers have not released their plans as of yet (or we are still gathering informtion on our end). In our next two installments, we will have more companies and possibly some updates to what is below. Whether you are going to the show or not, here is a our guide on what to expect.
262 Cigars
262 Cigars is a Lynchburg-based Virginia company founded by Clint Aaron. Two years ago, we had this company as one of our "2012 Five Boutiques to Watch" . Aaron who by his own admission is still a relative newcomer to the cigar industry has done a great job at building his company.

Earlier this year, 262 Cigars announced their fifth line, the 262 Allegiance. It was originally intended to be a "seasonal release", but as he broke news on Stogie Geeks, it will become regular production. Aaron also is adding a new Corona size to the line. No doubt, the Allegiance will be front and center for 262 at the show this year.
7-20-4 Cigars
It's hard to believe that's its been four years since Kurt Kendall went to the 2010 IPCPR Trade Show and was the talk of the show with his initial offering the 7-20-4. Kendall has built a brand based on nostalgia and his lines often reflect his.
7-20-4 has now become a mainstay at the trade show. For 2014 the company is launching a new line called 7-20-4 Factory 57. This becomes the fifth line he has launched under the 7-20-4 umbrella. Kendall has described this release as "…a small-batch limited release. If Factory 57 goes the way its predecessors have, it'll find its way into our regular catalog of boutique cigars. This should the interest level of 7-20-4 high.
Arandoza Cigars

This is a small boutique cigar company founded by Robert Arango that is prides itself on family owned and operated. Their cigars are blended at Erik Espinosa's La Zona factory. This year the company has launched their third blend, the Arandoza Red – its first San Andres cigar and most full offering to date.
Boutique Blends Cigars
Rafael Nodal has been posting on social media what the company's lineup looks like going into the IPCPR Trade Show. We featured this company in our 2014 Manufacturer Spotlight.
The company has been promoting the Aging Room Bin No. 1, the Aging Room M20 Fforrtissmo (a Maduro counterpart to 2013's M21 ), the new La Boheme line, and the Swag Black. Whether we see the planned Aging Room Quattro T59 or long awaited winner of the Aging Room WildPack is still to be determined.
Crowned Heads



This is the Nashville, Tennessee-based company's third IPCPR. For the past two years many months of anticipation have gone into the company's IPCPR releases – namely Headley Grange (2012) and J.D. Howard Reserve (2013).
This year has been the busiest year for new releases for Crowned Heads. It was only a little over a week ago that Crowned Heads announced their fourth regular production line – Jericho Hill. This one is being made at the Pepin factory. No doubt, Jericho Hill will be the centerpiece and it will be a cigar the retailers will place lots of orders for. There also will be a line extension to Headley Grange called Laguito No. 6. Whether the company takes orders for a planned limited edition line extension to J.D. Howard Reserve is still to be determined.
It is also worth noting that limited edition cigars have been released this year. This includes the Cigar The Angel's Anvil TAA Exclusive 2014 and Las Calaveras Edicion Limitada 2014. However given these allocations are pretty much sold out, these won't be the focus of the show.
E.P. Carrillo
This is certainly going to be one of the busiest trade shows for Ernesto Perez-Carrillo's company as there is plenty in terms of new product. The product that will be showcase is the launch of the long awaited E.P. Carrillo La Historia Perez-Carrillo – this is a line that pays tribute to the Perez-Carrillo family and marks EPC's first regular production box-press.
The INCH line is getting a new blend in the E.P. Carrillo INCH C-99. This cigar features an Ecuadorian Corojo wrapper – and will be available in the same four sizes as the rest of the INCH line. The INCH line is getting a slight change in banding as now footer bands will be on each other cigars.
60 ring gauge line extensions have been announced to the E.P. Carrillo Cardinal and E-Stunner lines (called Cardinal 60 and Limousin respectively) – this is the first line extensions for both of these core lines. The E-Stunner will also receive a 52 ring gauge (called Taurus).
Finally, the company has finalized plans for a 5th Anniversary Cigar. While they have not officially named the cigar, the blend, size, and pricing have been established. Therefore, the possibility of pre-orders certainly exist.
Emilio Cigars
For Gary Griffith's brand under House of Emilio, this is expected to be a big show as he is launching two regular production lines – Carpe Noctem and Mia Dora. These are two blends coming out of the A.J. Fernandez factory. These have been in the works for quite some time, so no doubt many House of Emilio retailers will have their eyes on this.
Emilio also announced a lancero line extension to its Draig Cayuquero line. This lancero is limited, but if it hasn't sold out, the trade show is the place where one could expect it to be sold.
Plus, Griffith is known to throw a curve ball once in a while, so there always exists a possibility of a surprise at the trade show.
Fratello Cigars
Omar de Frias' company was on our "2014 Five Boutiques to Watch" series as he has continued to build his eponymous line through hard grass roots marketing – namely hitting the road and visiting the brick and mortars shops.
This year, de Frias and Fratello have an extension to the line called "The Boxer". This is a box-press torpedo that is a different blend. Interest level should be high for the Boxer given many are already craving for something new (despite the company only being around for a year).
Iconic Leaf Cigar Company



In 2013 Iconic Leaf Cigars was named one of our "2013 Five Boutiques to Watch" and the company continues to build on the momentum. While they won't be unveiling an new vitola shape (i.e. like Sidewinders and Kanu), the company has plenty to offer.
Front and center will be the Recluse Amadeus – the company's box-pressed Ecuadorian Connecticut Shade. They other offering will the E.L.F. (Eight Legged Freak) sampler packs – offering the three Recluse lines in either the Sidewinder of Kanu shapes.
J. Fuego Cigar Company
Jesus Fuego's J. Fuego Cigar Company has built a very loyal following over the years and he will have some 2014 releases that will keep people coming back for more.
One cigar front and center will be the soon to be released J. Fuego Heat Corojo. Fuego is known for his corojo blends and this one is described as medium-bodied offering. The other was released earlier this year called the J. Fuego Americana. This one gets its name from its Pennsylvania Sun Grown wrapper with a Costa Rican Corojo binder and Honduran Corojo and Nicaraguan Criollo '98 filler.
Kuuts LLC
Kuuts LLC, the U.S. Distribution arm for Compania Hondurena de Tabacos made their debut at the 2013 IPCPR Trade Show last year. Kuuts launched with three lines: Placeras Reserva, Miro, and Tabacalera Zapata. This year, Kuuts has now added a fourth line – and this is the first one to carry the Kuuts name. This one is called Kuuts Nicaraguan Blend and will be on display at the trade show.
The company also recently unveiled a short robusto line extension to Miro called Miro Momentos.
There are also plans for a maduro blend in the Miro line called Miro Capa Negra, but no word if this will be floating around the trade show or available for order.
La Palina Cigars



Bill Paley and his company head into its fifth IPCPR. This company is no longer an unknown boutique, but now is firmly on the cigar landscape.
While the official announcement hasn't been made, the La Palina Black is something we could see at the show. This is a project Paley told us about last year at the IPCPR Trade Show. Meanwhile expect the newly released and now regular production (with three sizes) La Palina Collection Mr Sam to be front and center. While we wouldn't expect many of the recently release La Palina Collection Goldie Laguito Especial to be around, retailers might start inquiring about 2015's version.
Moya Ruiz Cigars



Danny Moya and Nelson Ruiz's company head into their second IPCPR. We recently named one this company one of our "2014 Five Boutiques to Watch". Much of this is due to the very successful regular production La Jugada Prieto and La Jugada Habano lines. This is also due to their innovative project, the limited edition La Jugada Nunchuck.
For 2014, Moya Ruiz has pretty much been on record saying Nunchuck will be the new offering at the show. However expect the regular production lines to continue to garner attention as more retailers become aware of it.
Nat Sherman
It's the fourth IPCPR of the Michael Herklots era at Nat Sherman. A couple of years ago, we noted the energy and enthusiasm surrounding this company, and 2014 has show no signs of slowing down.
While the possibility always exists of Nat Sherman bringing something new to the show, they have recently launched two lines – the new Nat Sherman Host Selection Maduro and a resurrected old line, the Nat Sherman Epoca. The company also released its Super Lancero line extension on three of its lines.
While not specific to cigars, the company also re-launched its Tabac Sherman pipe tobacco and I would expect that to also be front and center.
Nomad Cigar Company
Over the past 18 months, Fred Rewey's Nomad Cigar Company has been one of the rising brands in the House of Emilio. The big launch is expected to be the Nomad C-276 – this is a project that Rewey has talked about for some time and is a "fuller" cigar coming out of the A.J. Fernandez factory.
Since last year's show Nomad has released the Nomad S-307 and the Nomad Connecticut Fuerte – a Ecuadorian Sumatra and Ecuadorian Connecticut Shade offering respectively. Earlier this year, two new line extensions were launched for the S-307.
Knowing Rewey, one could expect the unexpected and there could be a surprise or two.
Ocean State Cigars
Readers of both Cigar Coop and Stogie Geeks knew about this brand before we merged. This is the company owned by Paul Joyal, owner of Mr. J's Havana Shop. In 2012, we named Ocean State Cigars one of our "2012 Five Boutiques to Watch". This year we highlighted them in our Manufacturer Spotlight.
Joyal will have his soon to be released fourth line, the J. Grotto Anniversary front and center. This is his Connecticut Broadleaf offering that is being done in collaboration with Phil Zanghi and Debonaire Cigars. The other new offering will be a lancero frontmark to the J. Grotto Silk line.
Ortega Premium Cigars
Eddie Ortega heads into his third IPCPR with his Ortega Premium Cigars operation. Ortega's new release is going to be the Ortega Serie D Black, a new blend that will fall under the Serie D line. Earlier this year, Ortega released the HeavyDuty – a series of value-priced large ring gauge cigars being made at PDR Cigars.
Typically Ortega hasn't thrown any curveballs at the show, so I would expect form to hold this year.
Padron Cigars
If you read our Manufacturer Spotlight, you saw Padron Cigars listed as one of the companies. In this author's opinion, this is a huge year for Padron for two reasons: 1) The company is planning on launching their first new line in three years; 2) The company is celebrating founder Jose O. Padron's 50 years in the cigar business.
The Padrons are keeping things very quiet, but one can expect the ultra-premium Puros Gold and the Family Reserve 50th entry. For the latter, it is not known if it will follow suit with the other Family Reserve cigars and be released in maduro and natural – or if it will be a single brand.
Perdomo Cigars
Typically Perdomo Cigars has always announced new product prior to the trade show. Last month, the company announced the Perdomo Double Aged 12 Year Vintage. This is a line of cigars being launched with three wrapper options – Connecticut, Sun Grown, and Maduro.
The company has also announced a line extension to the Perdomo 20th Anniversary line – a pyramid.
Roberto P. Duran Cigars
Roberto P. Duran Cigars is heading into their second IPCPR. This company is named for its owner, Roberto Pelayo Duran. Last year the company had its debut line, Azan which consists of three blends. This year the company plans on three more lines.
The company's featured release will be its eponymous super-premium Roberto P. Duran Cigar. There is also the NEYA which is described as a premium offering and the Baracoa which will be a bundle offering. As a result of the success with Azan and the expansion to four lines, there should be plenty to keep people interested.
Rodrigo Cigars
George Rodriguez was a guest on Cigar Chat and confirmed he will not be at the 2014 IPCPR Trade Show. We do know he is continuing to work on his long-awaited Corona Project. It is expected Rodrigo products will be available for order at the House of Emilio booth.
RoMa Craft Tobac
In 2012, we named RoMa Craft Tobac one of our "2012 Five Boutiques to Watch". Without a doubt, this company has taken off in the past 30 months. They are now one of the hottest boutique cigar companies in the cigar landscape today.
While it hasn't officially been announced that the Neanderthal will be at the IPCPR, there is a good chance that this cigar will be showcased at the RoMa Craft Tobac booth. The Neanderthal will mark the fourth line by the Austin, Texas-based cigar company.
Meanwhile, the CroMagnon / Aquitaine and Intemperance lines have seen plenty of limited line extensions over the past year. Whether any of these will be available for order is not known.
On a side note, RoMa Craft Tobac has entered into an agreement to handle distribution for Tierra Volcan cigars. The two companies will share a booth at the 2014 IPCPR Trade Show.
Selected Tobacco



This was another entry from our "2014 Five Boutiques to Watch". As we mentioned, this is probably the best kept secret in the cigar industry. Selected Tobacco is run by Nelson Alfonso. Alfonso is a graphic artist who is most famous for doing the artwork and packaging of the Cohiba Behike. In 2012, he launched Selected Tobacco and has now launched three names – Atabey, Byron, and Bandolero. All three of these lines can be classified as "ultra premium" lines. Due to limited tobacco supplies, his brands were only distributed to United Retailers Network retailers. This year, United Retailers is now opening things up for all retailers at the 2014 IPCPR.
Word of mouth is powerful in the cigar industry – and the word is getting out on Alfonso's brands. While we don't know if they are planning on anything new, most of the lines will be "new" to most retailers and that will be interest enough.
Sindicato Cigars
This is the second IPCPR for the company formed from a group of 45 prominent retailers. Last year, most of the planned products had not been released, but this year the company comes in with four brands (Sindicato, Affinity, Hex, and Casa Bella).
The Sindicato line is going to be the company's showcase brand. The Sindicato natural blend was released this spring and it has been the company's best received line to date. This summer, the company will introduce a maduro counterpart – the Sindicato Maduro. Sindicato has also recently unveiled a maduro for its Casa Bella line.
Other Parts to this series


Part 1: The Five Boutiques to Watch (2014)
Part 2: The Potential Cigar Trends
Part 3: Manufacturer Spotlight
Part 5: Around the Show Floor (Second Pass)
Part 6: Predictions for the Five Hottest Cigars
Part 7: Around the Show Floor (Third Pass)