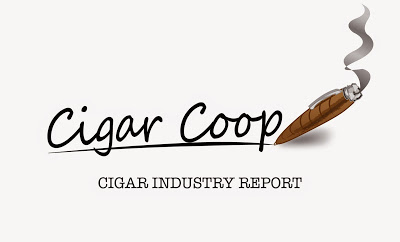 The Cigar Industry Report is a one stop place to catch up on the activity here at Cigar Coop and Stogie Geeks. It is a combination of our news reports, cigar reviews, and assessment updates we do throughout the week. We will also recap what happened on our Stogie Geeks show.  Finally, each week we will look back at Cigar Coop history. Look for this report every Saturday morning at 8am Eastern time.

Cigar Industry Report: Volume 4, Number 28 (Edition 125   6/6/15)
Feature of the Week:  Frejya by Las Cumbres Tabaco
The company founded by Jose Blanco and his wife Emma Viktorsson announced its newest line called Freyja.  As we learned this week, this is a cigar that was blended by Viktorsson.  We have details on the cigar and some background on the project itself.
Southern Cigar Festival
Cigar Coop and Stogie Geeks are proud to partner with the Southern Cigar Festival. The event is being held on TODAY at the Verizon Wireless Amphitheatre at Encore Park in Alpharetta, Georgia. This past week, we wrapped up our preview series.

News and Previews
California: The State Senate voted 26-8 on SB 151 to raise the State's smoking age from 18 to 21.  This now heads to the State Assembly for a vote.
Senate Bill S. 441:  The Senate Bill to gain an exemption from the FDA on premium cigars. No new co-sponsors signed on Senate Bill (S. 441) – the total sponsor count is at 17.
Hosue Bill HR 662: The House Bill to gain an exemption from the FDA on premium cigars.  Six new co-sponsors were added – Ryan Zinke [R-MT], Stephen Lee Fincher [R-TN], Mike Coffman [R-CO], Stephen Knight [R-CA], Dina Titus [D-NV], Frank Guinta [R-NH].  This brings the total number of sponsors to 116.
House Bill 2058: No new co-sponsors were added for H.R. 2058  (to change the effective date for cigars subject to FDA regulation from 2007 to 21 months following any proposed regulations are put into effect) the total remains at 13 sponsors.
Pennsylvania:  A bill of Governor Tom Wolf's proposed tax increases was unanimously defeated in the State House.  These increases also included a proposed tax o premium cigars.
Editor's Corner (June 2015)