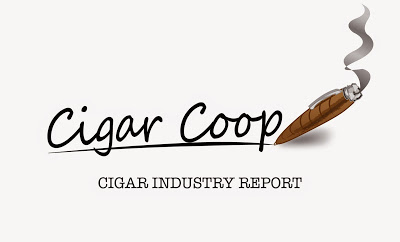 The Cigar Industry Report is a one stop place to catch up on the activity here at Cigar Coop and Stogie Geeks. It is a combination of our news reports, cigar reviews, and assessment updates we do throughout the week. We will also recap what happened on our Stogie Geeks show. Finally, each week we will look back at Cigar Coop history. Look for this report every Saturday morning at 8am Eastern time.
Cigar Industry Report: Volume 4, Number 35 (Edition 132 7/25/15)
Feature of the Week: 83rd Annual IPCPR Annual Convention and Intl Trade Show
The Trade Show wrapped up this past Tuesday.  Our entire week of content focused exclusively on the show itself and the products released.
News and Previews from the IPCPR Trade Show
This is not a complete run-down.  We will be providing more product content over the next few weeks.
Senate Bill S. 441: S. 441 is the Senate Bill to gain an exemption from the FDA on premium cigars.  This week, no new co-sponsors signed on. The total sponsor remains at 17.
House Bill HR 662: H.R. 662 is House Bill to gain an exemption from the FDA on premium cigars.  This week, one new co-sponsorr was added: John Shimkus [R-Illinois] has signed on.  The total number of sponsors is 130.
House Bill 2058:  H.R. 2058 is the House Bill to change the effective date for cigars subject to FDA regulation from 2007 to 21 months following any proposed regulations are put into effect. This week one new co-sponsor signed was added (Mark Walker [R-North Carolina]).The total number of sponsors is now 25.
House Bill  3042: This bill was introduced to stop the interstate sale and delivery of tobacco, which includes cigars.  There are currently six sponsors.
Rhode Island: The city of Providence is considering a widespread downtown smoking ban.
Stogie Geeks News
On this week's installment we did a recap of the 2015 IPCPR Trade Show: