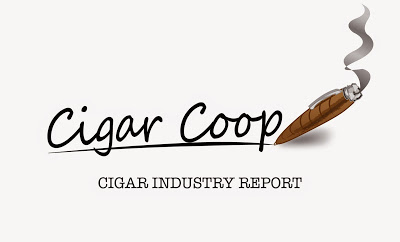 The Cigar Industry Report is a one stop place to catch up on the activity here at Cigar Coop and Stogie Geeks. It is a combination of our news reports, cigar reviews, and assessment updates we do throughout the week. We will also recap what happened on our Stogie Geeks show. Finally, each week we will look back at Cigar Coop history. Look for this report every Saturday morning at 8am Eastern time.

Cigar Industry Report: Volume 4, Number 39 (Edition 136 8/22/15)
Feature of the Week: Rocky Patel Premium Cigars to Release Ray Lewis Legends 52
It was a project that was announced just before the 2013 IPCPR Trade Show, but it never made it to the market.  Now, over two years later, Rocky Patel Premium Cigars is bringing the long awaited Ray Lewis Legends 52 to market this October.  This is the latest installment in a series of collaborations by Rocky Patel done with famous athletes.
News and Previews from the 2015 IPCPR Trade Show
This week we wrapped up our coverage from the 2015 IPCPR Trade Show.  We may still have an article or two, but 2015 is a wrap.  We were proud to deliver you more coverage than ever of the cigar industry's flagship event.
Other News
Legislative News
Assessments
Agile Cigar Reviews
Stogie Geeks
We posted video from Episode 151 – this includes our interview with Emma Viktorssen from Las Cumbres Tabaco, the Debonaire Ideal on Las Vegas, and our Stogies of the Week.
This past week we welcomed Mike Bellody of MLB Cigar Ventures to our studio. Our Debonaire Ideal featured famous movie and television scenes featuring cigars.  Finally we did our Stogies of the Week.  Video will be posted in the near future.
Our Stogies of the Week did include:
On this date August 15th…