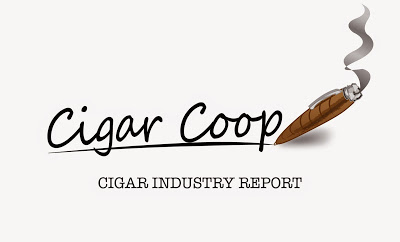 The Cigar Industry Report is a one stop place to catch up on the activity here at Cigar Coop and Stogie Geeks. It is a combination of our news reports, cigar reviews, and assessment updates we do throughout the week. We will also recap what happened on our Stogie Geeks show. Finally, each week we will look back at Cigar Coop history. Look for this report every Saturday morning at 8am Eastern time.

Cigar Industry Report: Volume 5, Number 27 (Edition 176 5/28/16)
Cigar Coop / Stogie Geeks News
We now have URLs for two our other shows:
Feature of the Week: CAA, CRA, and IPCPR Pledge Unified Front Against FDA
Yesterday, the three major trade associations in the Cigar Industry issued a joint statement pledging unity in the battle against the FDA. The letter was issued by the Cigar Association of America (CAA), Cigar Rights of America (CRA), and the International Premium Cigar and Pipe Reailers (IPCPR). We got the details here.
Other News
A second E-Liquid Company has filed a lawsuit against the FDA around its regulations.
On Going Coverage
---
News and Previews 
Drew Estate: Details of the Drew Estate Florida Sun Grown line, a collaboration with Corona Cigar Company in Orlando have been announced.
Black Label Trading Company: The company named =lack Label Trading Company Names Derek Matthews National Sales Manager
Black Patch Cigar Company: The company announced two new lines, Kenbano Oro and Kenbano Platino.
Cavalier of Geneva: Announced Cigar Art will handle distribution its U.S. distribution.
Crux Cigar Company: The company announced the availability of its long-awaited Crux Guild line.
Davidoff: The company announced the opening of its Houston, Texas Flagship store and also has given the store a shop exclusive.
Ezra Zion Cigar Company: The company released its fourth installment of its Blessed Leaf series, the Blessed Leaf Theophany.
Fratello Cigars: The Fratello Boxer Series is returning for a limited Father's Day run.
Kafie Cigar Company: The company announced it will be the exclusive U.S. distributor for Tabacos San Jeronimo.
Matilde Cigars: The company announced details of its third line, the Matilde Quadrata.
Ocean State Cigars: The company announced a line extension to the J. Grotto Anniversary line, the box-pressed J. Grotto Anniversary Double Robusto,
Viaje: The Viaje Oro Reserva VOR #5, Viaje Platino Reserva VPR #6, and Viaje Exclusivo Leaded have all returned in the latest small batch of cigars shipped to authorized retailers.
Warped Cigars: Orlando, Florida retailer Corona Cigar Company will be receiving an exclusive size of the Warped Flor del Valle Sky Flower.
Senate Bill S. 441: S. 441 is the Senate Bill to gain an exemption from the FDA on premium cigars. This week, no new co-sponsors were added.  The total sponsor count remains at 21.
House Bill HR 662: H.R. 662 is House Bill to gain an exemption from the FDA on premium cigars. This week, one new co-sponsor, Earl Carter [R-Georgia] was added. The total number of sponsors is now 165
House Bill 2058:  H.R. 2058 is the House Bill to change the effective date for cigars subject to FDA regulation from 2007 to 21 months following any proposed regulations are put into effect. This week, four new co-sponsors, John Duncan Jr [R-Tennessee], Bill Huizinga [R-Michigan], Adrian Smith [R-Nebraska] and Gus Bilirakis [R-Florida] signed on as co-sponsors. The total number of sponsors is now 59
New Jersey: The bill to ban smoking on State beaches has once again passed through the legislature. It has been sent to Governor Chris Christie who vetoed it last time. Meanwhile the bill to raise the State's smoking age to 21 has cleared a Senate vote and now is heading to the State Assembly.
West Virginia: The House of Delegates rejected a proposal to hike the State's tobacco taxes.
---
Assessments
---
Stogie Geeks
For Episode 188 we welcomed Aaron Loomis of Developing Palates. Our Debonaire Ideal was on Cigar Scoring nd we had our Stogies of the Week which included:
Stogie Geeks News
On the May 27th edition we featured the Drew Estate Florida Sun Grown, Matilde Quadrata, and Altadis USA's Por Larranaga.
---
On this date May 28th…