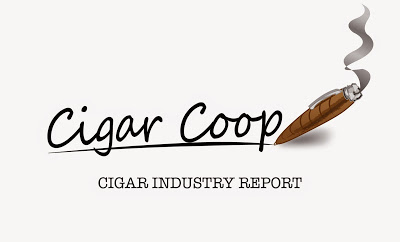 The Cigar Industry Report is a one-stop place to catch up on the activity here at Cigar Coop. It is a combination of the news reports, cigar reviews, and assessment updates we do throughout the week. In addition, each week we will look back at Cigar Coop history. Look for this report every Saturday morning at 8am Eastern Time.
Cigar Industry Report: Edition 421 (2/20/21)
The Headlines
Joya de Nicaragua Dos Cientos Coming This Summer
This summer Joya de Nicaragua will release a new line under its Obras Maestras family known as Dos Cientos. The cigar will commemorate 200 years of Central America's independence from Spain. We've got the details here.
The News
Product Coverage
Other News
Tarazona Cigars: Named Christine Morgan Territory Manager and Public Relations Liaison.
Legislative News
Cigar Reviews
Assessments
Features and Blog
The Blog
Prime Time Podcasts
Prime Time Show
Prime Time Special Edition
Prime Time Jukebox
Upcoming Schedule
2/23 Prime Time Special Edition 94: The Candela Show
2/25 Prime Time Episode 176: Juan Martinez, Joya de Nicaragua
TBA: Prime Time Jukebox Episode 32
On This Date…
On this date February 20th…
Feb 20, 2011: We previewed the EO 601 La Bomba.
Feb 20, 2012: We published Assessment Updates on the Nestor Miranda Grand Reserve and Para Japon
Feb 20, 2013: We published an Assessment Update on the Heisenberg by Quesada
Feb 20, 2014: We assessed the Debonaire Sagita.
Feb 20, 2014: We previewed the L'Atelier Selection Speciale Robusto Event Only Cigar.
Feb 20, 2015: We reported on the upcoming release of the  "The Pope of Greenwich Village" by Drew Estate, a part of Smoke Inn's MicroBlend Series.
Feb 20, 2015: We reported on the Quesada Reserva Privada release.
Feb 20, 2014: We reported on the Trinidad Lost Blends release.
Feb 20, 2015: We assessed the Tatuaje Monster No. 6 JV13
Feb 20, 2015: We reported the Don Arturo Gran AnniverXario Destino al Siglo ProCigar Auction Item.
Feb 20, 2016: We published Cigar Industry Report: Volume 5, Number 13 (2/20/16)
Feb 20, 2017: We did an Agile Cigar Review on the Davidoff Escurio Gran Perfecto
Feb 20, 2018: We reported on the Alec Bradley Black Market Filthy Hooligan Barber Pole returning for 2018
Feb 20, 2018: We assessed the Montecristo Epic Craft Cured Toro by Altadis U.S.A.
Feb 20, 2019: We did an Agile Cigar Review on the Diamond Crown Julius Caeser Robusto by J.C. Newman Cigar Company
Feb 20, 2019: We reported on the Black Label Trading Company Bishops Blend Vintage 2019
Feb 20, 2020: We published the ProCigar Post Game Report (Day 1, Santiago de los Caballeros)