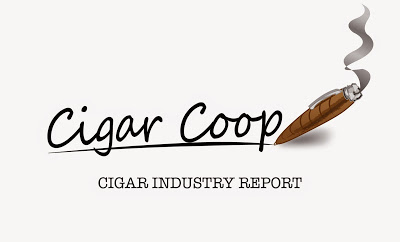 The Cigar Industry Report is a one-stop place to catch up on the activity here at Cigar Coop. It is a combination of the news reports, cigar reviews, and assessment updates we do throughout the week. In addition, each week we will look back at Cigar Coop history. Look for this report every Saturday morning at 8am Eastern Time.
Cigar Industry Report: Edition 435 (5/29/21)
The Headlines
Leading Premium Cigar Manufacturers Issue Statement of Support for PCA Trade Show
With the PCA Trade Show a little over a month away, a group of premium cigar manufacturers has issued a joint statement of support for this year's show. We've got the details here.
The News
Product Coverage
Other News
Legislative News
U.S. Senate: S.438 is a proposed piece of legislation that calls for an exemption from FDA Regulation for premium handmade cigars. This week no new co-sponsors were added. The total number of sponsors remains at nine.
Cigar Reviews
Assessments
Agile Cigar Reviews
Features and Blog
Feature Story
The Blog
Prime Time Podcasts
Prime Time Show
Prime Time Special Edition
Prime Time Jukebox
Quesada Corner
Live From…
Upcoming Schedule
5/31:  Prime Time Jukebox Episode 39: The Road Trip Show 5/24
6/1: Prime Time Special Edition 101: Glynn Loope and Joshua Harbursky
6/3:  Prime Time Episode 190: George Brightman, Part 2

On This Date…
On this date May 29th.
May 29, 2011: We reported on the A.Turrent Triple Corojo
May 29, 2011: We assessed the La Aurora Escogidos Belicoso
May 29, 2012: We reported on the launch of CLE Cigar Company
May 29, 2012: We reported on the  7-20-4 and 1874 Lanceros
May 29, 2013: We previewed the Kismet by Royal Gold Cigars
May 29, 2013: We previewed the Casino Gold HRS by Royal Gold Cigars
May 29, 2013: We assessed the Tatuaje Noellas Reserva 2013
May 29, 2013: We previewed the Ditka Throwback by Camacho Cigars
May 29, 2014: We reported on the EH Lancero by Edgar Hoill Cigars
May 29, 2014: We assessed the Regius of London (Black Label) Corona
May 29, 2014: We reported on Warped Cigars planning a release for IPCPR Attendees
May 29, 2015: We reported on the Alec Bradley Sanctum
May 29, 2015: We reported on the Perdomo Special Craft Series
May 29, 2015: We did an Agile Cigar Review on the Casa Fernandez Aganorsa Leaf Maduro Délire
May 29, 2016: We assessed the LH Maduro Lancero
May 29, 2017: We reported on the Davidoff Exclusive Tampa Florida Sun Grown
May 29, 2017: We assessed the Cornelius & Anthony Meridian Robusto (2016)
May 29, 2018: We reported on 33 Congressmen Request Delay in Implementing Warning Labels Requirements and Extension to the ANPRM Comment Period
May 29, 2018: We assessed the Tatuaje – The Michael
May 29, 2019: We assessed the La Palina Blue Label Toro TAA Exclusive
May 29, 2019: We reported on the Crowned Heads La Coalición
May 29, 2020: We assessed the Aladino Corojo Reserva No. 4 by JRE Tobacco Co.
May 29, 2020: We reported on the Joya de Nicaragua Numero Uno Le Premier
May 29, 2020: We reported on the RoMa Craft Tobac CRAFT 2020