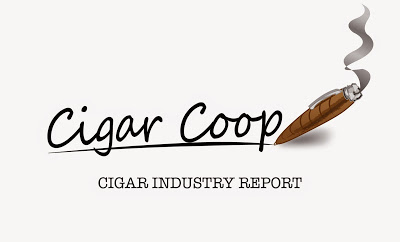 The Cigar Industry Report is a one-stop place to catch up on the activity here at Cigar Coop. It is a combination of the news reports, cigar reviews, and assessment updates we do throughout the week. In addition, each week we will look back at Cigar Coop history. Look for this report every Saturday morning at 8am Eastern Time.
Cigar Industry Report: Edition 511 (11/12/22)
The Headlines
La Aurora Established US Distribution Company and Ends Longtime Relationship with Miami Cigar and Company
La Aurora Cigars has announced the formation of La Aurora USA LLC (LUSA). With the establishment of this new entity, LUSA will assume from Miami Cigar and Company all sales and marketing efforts for La Aurora's cigar brands in the U.S. At 30+ years, this ends one of the longest sales and distribution agreements that has been seen in the premium cigar business. The move will take place effective April 1, 2023. We got the details here.
The News
Product Reports
Other News
Legislative News
California: Proposition 31 was approved by voters. This upholds a flavored tobacco ban passed by the legislature. There is an exemption for those flavored cigars that quality as premium cigars.
Exemption Tracker
Cigar Reviews
Assessments
Agile Cigar Reviews
The Smoking Syndicate
Features and Blog
Feature Story
The Blog
Prime Time Podcasts
Prime Time Show
Prime Time Special Edition
Prime Time Jukebox
Upcoming Schedule
11/14: Prime Time Jukebox Episode 85: Rolling Stone Top 500 Songs Part 10: The Top 50
11/29 Prime Time Special Edition 131: The Baseball Show – 2022 Post Season Edition
12/1  Prime Time Episode 250: Charlie Minato

On This Date…
On this date November 12th..
Nov 12, 2010: We assessed the Altadis Warlock.
Nov 12, 2011: We assessed the Crowned Heads Four Kicks.
Nov 12, 2012: We reported on the delay of the Viaje WLP Stuffed Turkey 2012.
Nov 12,2012:  We did a pre-release assessment on the Los Regalos Quetzal by Emilio Cigars
Nov 12, 2013: We assessed the Ezra Zion Eminence.
Nov 12, 2013: We reported on Torano Family Cigars naming Miguel Schoedel National Sales Manager
Nov 12, 2014: We reported Mombacho Cigars re-opening of Casa Favilli
Nov 12, 2014: We did an Assessment Update on the Alec Bradley Fine and Rare 2012 (BR1213)
Nov 12, 2014: We reported Davidoff opening a Flagship Store in Bulkhead Atlanta.
Nov 12, 2015: We did an Agile Cigar Review of the Debonaire First Degree (Habano)
Nov 12, 2015: We published Editor's Corner Volume 5, Number 12a: Why Trump's Victory is Not a Silver Bullet for the Cigar Industry Against FDA Regulation
Nov 12, 2016: We published Cigar Industry Report: Volume 5, Number 51 (Edition 200 11/12/16)
Nov 12, 2017: We assessed the Southern Draw Jacobs Ladder Robusto
Nov 12, 2018: We assessed the Casa Fernandez Miami Aniversario Perfecto by Aganorsa Leaf
Nov 12, 2018: We reported on the return of Royal Agio Balmoral Añejo XO Lancero Flag Tail (FT) Edición Limitada
Nov 12, 2019: We reported on Karl Malone being named a Keynote Speaker for TPE 2020
Nov 12, 2019: We reported on the Joya de Nicaragua Joya Copper
Nov 12, 2019: We reported on reported on four Lost & Found Cigars' releases
Nov 12, 2019: We reported on Smoker Friendly acquiring the Smoker's Outlet Retail Chain
Nov 12, 2020: We did an Agile Cigar Review on the  Nestor Miranda Special Selection Toro (2019) by Miami Cigar and Company
Nov 12, 2020: We reported on the Plasencia Year of the Ox
Nov 12, 2021: We reported on President Biden nominating Dr. Robert Califf to return as FDA Commissioner
Nov 12, 2021: We reported on the Stallone Clydesdale
Nov 12, 2021: We reported on the Viaje Mrs. Hatchet; and the return of Zombie Farmer Bill Hatchet
Nov 12, 2021: We reported on the Drew Estate FSG 20 Acre Farm
Nov 12, 2021: We reported on The Cigar Culture and Blackbird Cigar Company joining forces to release the Hawk