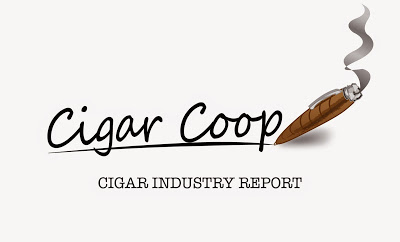 The Cigar Industry Report is a one stop place to catch up on the activity here at Cigar Coop and Stogie Geeks. It is a combination of our news reports, cigar reviews, and assessment updates we do throughout the week. We will also recap what happened on our Stogie Geeks show.  Finally, each week we will look back at Cigar Coop history. Look for this report every Saturday morning at 8am Eastern time.

Cigar Industry Report: Volume 4, Number 31 (Edition 128  6/27/15)
Feature of the Week:  Padron Damaso
The company made a landmark announcement by Padron standards as it announced the new Padron Damaso line.  This cigar is a radical departure from the "Padron Formula" as it will be the first Connecticut wrapped cigar – and it will also be a rounded cigar.  The cigar is scheduled to launch at the 2015 IPCPR Trade Show.
News and Previews
Senate Bill S. 441:  This is the Senate Bill to gain an exemption from the FDA on premium cigars. No new co-sponsors signed on Senate Bill (S. 441) – the total sponsor count is at 17.
House Bill HR 662: The House Bill to gain an exemption from the FDA on premium cigars.  Three new co-sponsors were added – Rep. Jeff Miller [R-Florida], Rep. Robert Wittman [R-Virginia], and Rep. Paul Cook [R-California] have signed on to HR 662. This brings the total number of sponsors to 126.
House Bill 2058: One new co-sponsor was added (Rep. Adam Kinzinger [R-Illinois])  for H.R. 2058  (to change the effective date for cigars subject to FDA regulation from 2007 to 21 months following any proposed regulations are put into effect).  The total number of sponsors is now 21.
Stogie Geeks News
On this week's installment of the Stogie Geeks News Show, we talk Padron Damaso, My Father Limited Edition 2015, and Camacho Liberty 2015.,
On this date June 27th…