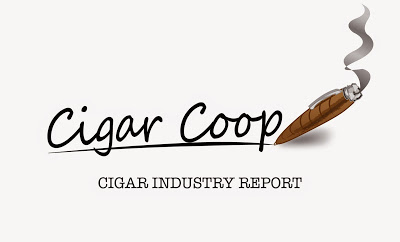 The Cigar Industry Report is a one stop place to catch up on the activity here at Cigar Coop and Stogie Geeks. It is a combination of our news reports, cigar reviews, and assessment updates we do throughout the week. We will also recap what happened on our Stogie Geeks show. Finally, each week we will look back at Cigar Coop history. Look for this report every Saturday morning at 8am Eastern time.

Cigar Industry Report: Volume 5, Number 12 (Edition 161 2/13/16)
Features of the Week: Boutiques United Adds Black Label Trading Company 
Last month, House of Emilio rebranded itself as Boutiques United. After streamlining down to four brands, the distribution company owned by Scott Zucca had added a new company to distribute – Black Label Trading Company. Under the agreement, the brands of Fabrica Oveja Negra – namely Black Label Trading Company and Black Works Studio will leverage Boutiques United's sales force and warehousing capabilities.
News and Previews 
Senate Bill S. 441: S. 441 is the Senate Bill to gain an exemption from the FDA on premium cigars. This week, no new co-sponsors were added. The total sponsor count remains at 20.
House Bill HR 662: H.R. 662 is House Bill to gain an exemption from the FDA on premium cigars. This week, three new co-sponsors were added – Luke Messer [R-Indiana], Michael Fitzpatrick[R-Pennsylvania], and Randy Hulgran [R-Illinois]. The total number of sponsors is now at 158.
House Bill 2058:  H.R. 2058 is the House Bill to change the effective date for cigars subject to FDA regulation from 2007 to 21 months following any proposed regulations are put into effect. This week, three new co-sponsors were added – Tim Murphy [R-Pennsylvania], Glenn Grothman [R-Wisconsin], and Mike Kelly [R-Pennsylvania]. The total number of sponsors is now at 49.
Illinois: Earlier this week Chicago Mayor Rahm Emanuel's plan to raise Chicago's smoking age from 18 to 21, and add $6 million tax on cigars was defeated. After a series of amendments were put in place by the Mayor, Chicago Aldermen blocked the proposal again.
Kentucky: A committee has approved House Bill 299. This is a bill that proposes raising the smoking age in the State of Kentucky to 21.
While not a legislative news item, the World Health Organization has called for a ban on smoking in motion pictures.
Assessments
Agile Cigar Reviews
Stogie Geeks
For Episode 174 we welcomed Nicholas Syris from LH Cigars.  Our Debonaire Ideal segment was on "Cigars that burn too hot or too cool" and we had our Smokes of the Week which included:
We published Episode 172 and Episode 173. Thank you for your patience.
Episode 172
Episode 173
Stogie Geeks Shorts – "Big Game Show"
We published a special Stogie Geeks Shorts with La Flor Dominicana around the "Big Game" and LFD' Special Football Edition Cigar.
Stogie Geeks App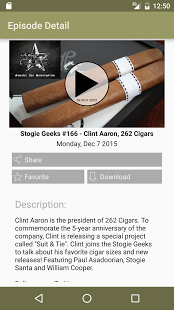 We now have our first Stogie Geeks App for the Android. Visit the Google Play store for the Video version or the Audio Version.
On this date February 13th…