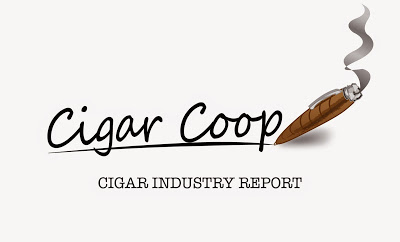 The Cigar Industry Report is a one stop place to catch up on the activity here at Cigar Coop and Stogie Geeks. It is a combination of our news reports, cigar reviews, and assessment updates we do throughout the week. We will also recap what happened on our Stogie Geeks show. Finally, each week we will look back at Cigar Coop history. Look for this report every Saturday morning at 8am Eastern time.

Cigar Industry Report: Volume 5, Number 21 (Edition 170 4/16/16)
Feature of the Week: House Agriculture Appropriations Bill Clears Subcommittee With Premium Cigar Exemption
This week, House Appropriations Subcommittee for Agriculture released its proposed Agriculture Appropriations Bill. As a part of the bill, it includes language that includes an exemption for premium cigars. This means no funding can be used to finalize, implement, administer or enforce the proposed U.S. Food and Drug Administration (FDA) regulations for anything related to premium cigars. We got further details on the bill here.
News and Previews 
Senate Bill S. 441: S. 441 is the Senate Bill to gain an exemption from the FDA on premium cigars. This week, no new co-sponsors were added.  The total sponsor count remains at 21.
House Bill HR 662: H.R. 662 is House Bill to gain an exemption from the FDA on premium cigars. This week Sean Duffy [R-Wisconsin] signed on as a co-sponsor. The total number of sponsors is now 163.
House Bill 2058:  H.R. 2058 is the House Bill to change the effective date for cigars subject to FDA regulation from 2007 to 21 months following any proposed regulations are put into effect. This week, no new co-sponsors signed on The total number of sponsors remains at 52.
Indiana: The Indiana Supreme Court upheld a smoking ban for the City of Indianapolis. The decision comes several months after the State Court of Appeals found the nonsmoking ordinance unconstitutional.
Louisiana: This week a comprehensive smoking ban was defeated in the Capital City of Baton Rouge. Retailers Louis Molina of Habana Port Cigar Merchants and Sarah Betz of Bayou Tobacco were among many people who spoke before the City Council combating this proposed bill. The vote on the bill was 6-6 resulting in a defeat for the proposed Smoking Ban.
Assessments
Agile Cigar Reviews
Stogie Geeks
For Episode 182 we welcomed J. Glynn Loope, Executive Director for Cigar Rights of America. Our Debonaire Ideal segment was on Cigars and Golf and we had our Smokes of the Week which included:
We published Episode 181 – which included:
Our Throwback Feature is from Episode 29 – Smokin' In Your Birthday Suit
Stogie Geeks Shorts
In this episode we cover a rare vintage cigar – the Montecristo – Le Cigare des Arts
Stogie Geeks News
On this Episode of Stogie Geeks News, we talk about the AJ Fernandez Cigars Portfolio Series, the La Aurora 1962 Corojo and 1987 Connecticut Released, Drew Estate Lounge and Year of the Rat, and the General Cigar Hoyo.
On this date April 16th…