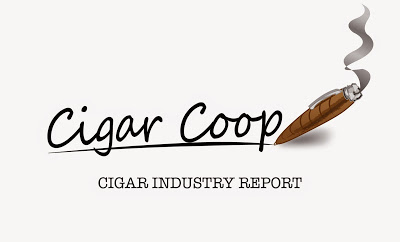 The Cigar Industry Report is a one-stop place to catch up on the activity here at Cigar Coop. It is a combination of the news reports, cigar reviews, and assessment updates we do throughout the week. In addition, each week we will look back at Cigar Coop history. Look for this report every Saturday morning at 8am Eastern Time.
Cigar Industry Report: Edition 317 (2/16/19)
Feature of the Week: Jessi Flores Leaves Drew Estate's Subculture Studios
Jessi Flores, the driving force behind Drew Estate's unique art program known as Subculture Studios, is leaving the company to pursue other ventures. Flores departs after two decades with Drew Estate.
News and Previews
---
Assessments
Agile Cigar Reviews
---
Prime Time Show
There was no show this week
Prime Time Special Edition
There was no show this week
Schedule
Prime Time
Episode 85 (2/21/19): Zev Kaminetsky, Royal Agio Cigars
Prime Time Special Edition
Special Edition #48 (2/19/18): The Midas touch
---
On this date February 16th…
Feb 16, 2012: We previewed the Viaje White Label Project Winter Classic.
Feb 16, 2012: We assessed the Perdomo Exhibicion Exhibit Maduro.
Feb 16, 2013: We published Cigar Week Wrap for w/e 2/16/13
Feb 16, 2013: We reported on the Room 101 Master Collection
Feb 16, 2014: We assessed the RoMa Craft Tobac Aquitaine Mode 5
Feb 16, 2015: We assessed the Jailbreak by Viva Republica
Feb 16, 2015: We reported on the Montecristo Icon Humidor by Tabacalera de Garcia that was auctioned at ProCigar 2015
Feb 16, 2015: We reported on the Bellatto / Caldwell / Sears' Holy Braille
Feb 16, 2016: We reported on the PDR Cigars rebrands Flores y Rodriguez Cabinet Selección, and adding a 7 x 70 line extension
Feb 16, 2016: We assessed the MBombay Mora Lancero
Feb 16, 2016: We reported on the launch of the Rauchvergnügen brand.
Feb 16, 2017: We reported on two event-only Black Works Studio cigars
Feb 16, 2017: We assessed the Viaje Zombie Biohazard Green (2016)
Feb 16, 2017: We assessed the Cornelius & Anthony Señor Esugars Robusto
Feb 16, 2018: We published Prime Time Episode 42: Nick Syris, LH Cigars