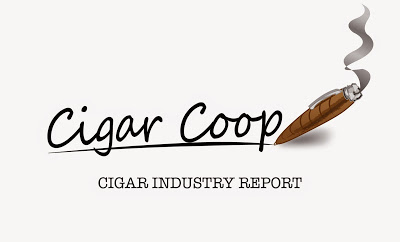 The Cigar Industry Report is a one-stop place to catch up on the activity here at Cigar Coop. It is a combination of the news reports, cigar reviews, and assessment updates we do throughout the week. In addition, each week we will look back at Cigar Coop history. Look for this report every Saturday morning at 8am Eastern Time.
Cigar Industry Report: Edition 422 (2/27/21)
The Headlines
TPE 21 Will Go On as Scheduled
TMG has announced TPE 21 will go on as planned beginning May 12, 2021. We've got the details here.
The News
Product Coverage
Other News
Legislative News
Cigar Reviews
Assessments
Features and Blog
Feature Story
The Blog
Prime Time Podcasts
Prime Time Show
Prime Time Special Edition
Prime Time Jukebox
Upcoming Schedule
3/1: Prime Time Jukebox Episode 32: The 2021 Rock and Roll Hall of Fame Pre-Game Show
3/4: Prime Time Episode 177: Billy and Gus Fakih, Artesano DelTabaco
3/9: Prime Time Special Edition 95: Liana Fuente, Arturo Fuente Cigars
On This Date…
On this date February 27th…
Feb 27, 2011: We assessed the Graycliff Original (Red Label),
Feb 27, 2011: We assessed the CAO Maduro L'Anniversaire.
Feb 27, 2012: We assessed the Quesada Q D'etat Molotov.
Feb 27, 2012: We previewed the Quesada Q D'etat Howitzer.
Feb 27, 2013: We previewed the Recluse Draconian.
Feb 27, 2013: We did an Assessment Update on the Emilio AF2,
Feb 27, 2013: We previewed the Pedro Martin Limited Edition.
Feb 27, 2014: We did a pre-release assessment on the Nomad Connecticut Fuerte
Feb 27, 2014: We reported on plans for the 2014 New Jersey Cigar Festival.
Feb 27, 2014: We previewed the Leccia Tobacco Luchador.
Feb 27, 2015: We reported on Davidoff's plans for new operations in Central America.
Feb 27, 2015: We did an Assessment Update on the Quesada Oktoberfest Dunkel.
Feb 27, 2015: We reported on smoking being restored to cigar bars in Nebraska.
Feb 27, 2016: We published Cigar Industry Report: Volume 5, Number 14 (2/27/16)
Feb 27, 2017: We did an Agile Cigar Review on the RoMa Craft Tobac Neanderthal SGP
Feb 27, 2018: We assessed the Villiger La Vencedora Churchill
Feb 27, 2018: We reported on the Romeo y Julieta Edicíon Limitada 2018 Tacos being introduced at the XX Habanos Festival
Feb 27, 2018: We reported on the H. Upmann Edicíon Limitada 2018 Propios being introduced at the XX Habanos Festival
Feb 27, 2019: We assessed the Vega Magna Toro by Quesada Cigars
Feb 27, 2019: We reported on Michael Cellucci and Quality Importers parting ways
Feb 27, 2019: We reported on the Montecristo Edición Limitada Supremos being launched at the XXI Festival del Habano
Feb 27, 2020: We reported on Royal Danish Cigars changing its name due to pressure from the royal family
Feb 27, 2020: We published The Blog: Perdomo Tour – Day Three