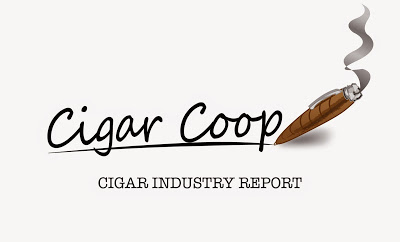 The Cigar Industry Report is a one-stop place to catch up on the activity here at Cigar Coop. It is a combination of the news reports, cigar reviews, and assessment updates we do throughout the week. In addition, each week we will look back at Cigar Coop history. Look for this report every Saturday morning at 8am Eastern Time.
Cigar Industry Report: Edition 517 (12/24/22)
The Headlines
2022 Cigar of the Year Countdown
This week, we continued the Countdown for the Top 30 Cigars for 2022. This is the 13th consecutive year we have run a Countdown. Here are the details and criteria for the Countdown.
U.S. TTAB Rules to Cancel General Cigar's Cohiba Trademark
The U.S. Trademark Trial and Appeal Board (TTAB) cancelled a trademark registration for Scandinavian Tobacco Group (STG)'s Cohiba brand. The ruling was the result of a petition made by the TTAB and is the latest development in an ongoing battle between Empresa Cubana Del Tabaco (d.b.a. Cubatabaco) and STG. We got details here.
The News
Product Reports
Other News
Legislative News
Cigar Reviews
Assessments
Agile Cigar Reviews
The Smoking Syndicate
Features and Blog
Feature Story
The Blog
Prime Time Podcasts
Prime Time Show
Prime Time Special Edition
Prime Time Jukebox
Quesada Corner
Upcoming Schedule
12/27 Prime Time Special Edition 133: Tom Lazuka, Asylum Cigars
1/3  Prime Time Jukebox Episode 85: TBA
1/19 Prime Time Episode 254: Juan Lopez, Gurkha Cigars
On This Date…
On this date December 24th
Dec 24, 2011: We unveiled our #7 Cigar of the Year for 2011, the Room 101 Namakubi.
Dec 24, 2011: We posted an Editorial "Camacho Cigars Forced Out of Orange Bowl Sponsorship"
Dec 24, 2012: We assessed the La Gloria Cubana Sanson.
Dec 24, 2012: We unveiled our #7 Cigar of the Year for 2012, the Liga Privada Unico Serie Feral Flying Pig by Drew Estate.
Dec 24, 2013: We unveiled our #7 Cigar of the Year for 2013, the Lou Rodriguez La Mano Negra (Part 24 of Epic Encounters 2013).
Dec 24, 2013: We assessed the CAO Angry Santa.
Dec 24, 2014: We unveiled our #7 Cigar of the Year for 2014, the Hammer + Sickle Sochi Limited Edition 2014
Dec 24, 2014: We assessed the CAO Nasty Nutcracker.
Dec 24, 2015: We unveiled our #7 Cigar of the Year for 2015, the Illusione ~eccj~ 20th.
Dec 24, 2015: We assessed the La Flor Dominicana La Nox.
Dec 24, 2016: We published Cigar Industry Report: Volume 6, Number 4 (12/24/16)
Dec 24, 2017: We assessed the La Madrina Natural Robusto by Dapper Cigar Company
Dec 24, 2017: We unveiled our #25 Cigar of the Year for 2017, the Protocol Themis Toro by Cubariqueño Cigar Company
Dec 24, 2018: We unveiled our #13 Cigar of the Year for 2018, the Protocol Official Misconduct Toro by Cubariqueño Cigar Company
Dec 24, 2018: We reported Kafie 1901 Cigars' Fifth Year Anniversary Sampler
Dec 24, 2019: We unveiled our #12 Cigar of the Year for 2019, the Eiroa Dark 50 x 5 by C.L.E. Cigar Company
Dec 24, 2020: We did an Agile Cigar Review on the Viaje Holiday Blend 2019
Dec 24, 2020: We unveiled our #10 CIgar of the Year for 2020, the 601 La Bomba Warhead V by Espinosa Cigars
Dec 24, 2020: We reported on the  Viaje Holiday Blend 2020 and Candy Cane 2020
Dec 24, 2020: We reported on the Espinosa Cigars Warhead Collector's Sampler
Dec 24, 2021: We unveiled our #16 Cigar of the Year for 2021, the E.P. Carrillo Pledge Prequel