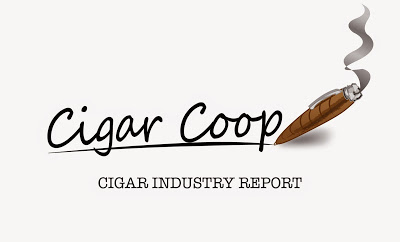 The Cigar Industry Report is a one-stop place to catch up on the activity here at Cigar Coop. It is a combination of the news reports, cigar reviews, and assessment updates we do throughout the week. In addition, each week we will look back at Cigar Coop history. Look for this report every Saturday morning at 8am Eastern Time.
Cigar Industry Report: Volume 7, Number 30 Edition 283 (6/16/18)
Nicaraguan Crisis
Below are the latest developments in the Nicaraguan Crisis over the past week:
In Memoriam
This week the cigar industry lost two big figures:
---
News and Previews
---
Assessments
Agile Cigar Reviews
Feature Stories
"
---
Cigar Coop Coffee Collection
We have partnered with Layne Coffee to offer two unique coffee blends. We have the details here. You can also order your coffee here.
---
Prime Time Show
For Episode 56 we featured an all-star industry panel discussion with Hector Alfonso Sr of Espinosa Cigars, Skip Martin of RoMa Craft Tobac, and Steve Saka of Dunbarton Tobacco.& Trust.
Prime Time Special Edition
This week for Special Edition #33 we discussed Beyond the Comfort Zone, and covered the situation in Nicaragua as well as the deaths of Cano Ozgener and Eric Hanson
Cutters Sixth Anniversary Broadcast
We also did a live remote at Cutters Cigar & Spirits Sixth Anniversary Celebration. Our featured guests included José Ortega of My Father Cigars, Heather Callahan of Felix Assoiline Cigars, Russ Sutton of Cutters Cigar and Spirits, and Abe Dababneh of KMA Talk Radio.
Upcoming Schedule (Subject to Change)
Prime Time
Episode 57 (6/21/18): Matt Booth, Room 101 Cigars
Prime Time Special Edition
Special Edition 34 (6/19/18): Glynn Loope, Cigar Rights of America