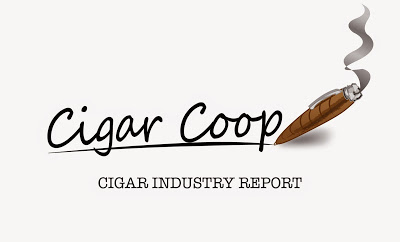 The Cigar Industry Report is a one-stop place to catch up on the activity here at Cigar Coop. It is a combination of the news reports, cigar reviews, and assessment updates we do throughout the week. In addition, each week we will look back at Cigar Coop history. Look for this report every Saturday morning at 8am Eastern Time.
Cigar Industry Report: Edition 433 (5/15/21)
The Headlines
Tobacco Plus Expo (TPE) 2021
While we were not at TPE 2021, we had our friends from How Bout That Cigar join us for a special livestream where we got an update on the happenings at TPE.
The News
Product Coverage
Other News
Legislative News
U.S. Senate: S.438 is a proposed piece of legislation that calls for an exemption from FDA Regulation for premium handmade cigars. This week no new co-sponsors were added. The total number of sponsors remains at nine.
Cigar Reviews
Assessments
Agile Cigar Reviews
None this week
Features and Blog
The Blog
Prime Time Podcasts
Prime Time Show
Prime Time Special Edition
Prime Time Jukebox
Quesada Corner
Upcoming Schedule
5/17: Prime Time Jukebox Episode 37: The Frank Sinatra Victory Lap
5/11: Prime Time Special Edition 100/4 Year Anniversary: Pete Johnson & Erron Nielsen
5/13: Prime Time Episode 188: Luciano Meirelles, ACE Prime

On This Date…
On this date May 15th..
May 15, 2011: We assessed the Viaje Exclusivo Short
May 15, 2011: We reported IPCPR 2012 would be held in Orlando Florida
May 15, 2012: We assessed Illusione Cruzado Domenicos Extra
May 15, 2013: We reported on the Smoking Jacket Cigar
May 15, 2013: We did a Pre-Review on the CyB Lancero Fino (TAA Exclusive) by Joya de Nicaragua
May 15, 2013: We previewed the CAO Hurricane Limited Edition 2013
May 15, 2013: We previewed the Davidoff Masters Edition 2013 Club House Toro
May 15, 2014: We reported on Drew Estate moving production of Norteño back to Drew Estate
May 15, 2014: We reported on Willy Herrera being named Drew Estate's Master Blender
May 15, 2014: We assessed the H. Upmann Bank Note TAA Exclusive
May 15, 2014: We reported on the Davidoff Limited Art Edition Unveiled
May 15, 2014: We reported on the Screwpop Cigar Cutter
May 15, 2015: We published the Feature Story Ortega and Williams Discuss Larceny
May 15, 2015: We published an Agile Cigar Review on the Viaje Zombie Antidote 2015
May 15, 2015: We reported on plans for a Davidoff of Geneva Cigar Bar on Las Vegas Strip
May 15, 2015: We published the Feature Story Getting to Know Saga Cigars
May 15, 2016: We assessed the Monolito Dominicana Toro
May 15, 2017: We assessed the Casa Fernandez Master Mason 5 x 56
May 15, 2017: We reported on Ezra Zion Cigar Company departing Boutiques Unified
May 15, 2017: We reported on Altadis USA to distributing Boutique Blends and bringing Rafael Nodal On Board
May 15, 2018: We reported on the Viaje Summerfest returning for 2018
May 15, 2018: We reported on a Judge upholding the FDA's Warning Label Plans and User Fees
May 15, 2018: We reported on Imperial Brands PLC targeting divestiture opportunities
May 15, 2018: We reported on the IPCPR, CRA, and Davidoff requesting axtensions to Public Comment Period on Premium Cigar ANPRM
May 15, 2019: We assessed the La Aurora Hors D'Age Salomon
May 15, 2020: We published an Agile Cigar Review on the 1502 XO Robusto Gorda