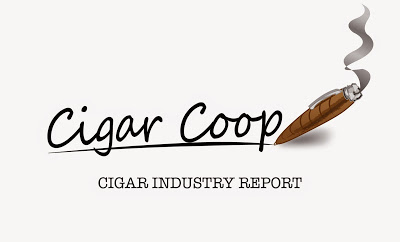 The Cigar Industry Report is a one-stop place to catch up on the activity here at Cigar Coop. It is a combination of the news reports, cigar reviews, and assessment updates we do throughout the week. In addition, each week we will look back at Cigar Coop history. Look for this report every Saturday morning at 8am Eastern Time.
Cigar Industry Report: Edition 539 (5/27/23)
The Headlines
Micallef Cigars to Introduce Micallef Black
Micallef Cigars has announced the Micallef Black. It's the company's first new blend since the release of the Micallef A in 2020. We've got the details here.
The News
Product Reports
Other News
Cigar Reviews
Assessments
Agile Cigar Reviews
The Smoking Syndicate
Features and Blog
Feature Story
The Blog
Prime Time Podcasts
Prime Time Show
Prime Time Special Edition
Prime Time Jukebox
Upcoming Schedule
5/29 Prime Time Jukebox Episode 98: In Memoriam: Tina Turner
6/1: Prime Time Episode 270: Juan Lugo & Garret Robinson, Don Doroteo Cigars
6/20 Prime Time Special Edition 142: Rafael Nodal, Tabacalera USA

On This Date…
On this date May 27:
May 27, 2011: We re-posted a press release announcing that Graycliff Cigars maning Torano Family Cigar Company as its official USA distributor.
May 27, 2011: We assessed the Emilio Grimalkin.
May 27, 2012: We previewed the Liga Privada Unico Serie Papas Fritas by Drew Estate.
May 27, 2013: We assessed the Viaje White Label Project (WLP) Super Shot 12 Gauge (2012)
May 27, 2014: We reported on the return of the Viaje Skull and Bones FOAB and MOAB for 2014.
May 27, 2014: We assessed the Debonaire First Degree.
May 27, 2014: We reported on expansion of the Cohiba Comador line.
May 27, 2015: We printed a third installment of the Southern Cigar Festival Manufacturer and Brand Owner Guide.
May 27, 2016: We reported on the Flor del Valle Sky Flower Corona Cigar Exclusive release.
May 27, 2016: We printed a statement from the CAA, CRA, and IPCPR pledging a unified response to FDA Regulations.
May 27, 2016: We reported on Kafie 1901 Cigars becoming the distributor of Tabacos San Jeronimo.
May 27, 2016: We reported on the return of three cigars by Viaje.
May 27, 2017: We published Cigar Industry Report: Volume 6, Number 27 (5/27/17)
May 27, 2018: We assessed the Macanudo Inspirado White Robusto
May 27, 2019: We reported on Protocol Jane Doe
May 27, 2019: We did an Agile Cigar Review on the Crux Epicure Short Salomone
May 27, 2019: We reported on the first three releases of Southern Draw Cigars' Ignite Series
May 27, 2020: We published The Decade List – The Impact Lines
May 27, 2021: We reported on Crowned Heads' Four Kicks Capa Especial Águilas LE 2021
May 27, 2021: We reported on Diplomático by Mombacho moving to 20-Count Boxes
May 27, 2021: We reported on United Cigars releasing Byron Vintage Humidors
May 27, 2021: We reported on the 601 Black by Espinosa Cigars
May 27, 2022: We reported on the FDA naming Dr. Brian A. King Center for Tobacco Products Director
May 27, 2021: We reported on the return of the Nestor Miranda Special Selection Connecticut
May 27, 2021: We reported on Favilli Cigars' Granada Line