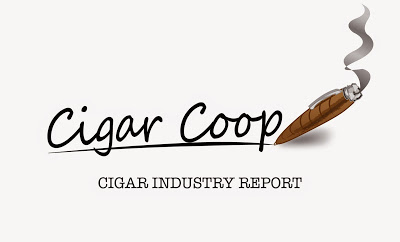 The Cigar Industry Report is a one stop place to catch up on the activity here at Cigar Coop and Stogie Geeks. It is a combination of our news reports, cigar reviews, and assessment updates we do throughout the week. We will also recap what happened on our Stogie Geeks show.  Finally, each week we will look back at Cigar Coop history. Look for this report every Saturday morning at 8am Eastern time.

Cigar Industry Report: Volume 4, Number 29 (Edition 126   6/13/15)
Feature of the Week:  IPCPR 2015 Pre-Game is On
This week was probably the busiest week in cigar news for 2015.  A lot of new announcements are coming out on cigar releases that will be showcased at the 2015 IPCPR Trade Show in New Orleans.  We had a lot of stories, including several "as first heard on Cigar Coop / Stogie Geeks".
News and Previews
Senate Bill S. 441:  The Senate Bill to gain an exemption from the FDA on premium cigars. No new co-sponsors signed on Senate Bill (S. 441) – the total sponsor count is at 17.
Hosue Bill HR 662: The House Bill to gain an exemption from the FDA on premium cigars.  Three new co-sponsors were added – David Roe [R-Tennessee], Chuck Fleischmann [R-Tennessee], and Rep. Jared Polis [D-Colorado] This brings the total number of sponsors to 119.
House Bill 2058: Three new co-sponsors were added for H.R. 2058  (to change the effective date for cigars subject to FDA regulation from 2007 to 21 months following any proposed regulations are put into effect).  These new co-sponsors include Kevin Yoder [R-Kansas], Ed Whitfield[R-Kentucky], and Robert Hurt [R-VA] bringing the total remains at 17 sponsors.
Pennsylvania: State representative Thomas Murt is planning on introducing "Murt's Ammendment" to extend the indoor smoking ban to bars with food sales making up less than 20 percent of total sales, casino gaming floors, hotel rooms, outdoor patio areas at food or drinking establishments and private clubs
Stogie Geeks News

We launched a new brand called "Stogie Geeks News". This is a five to ten minute "on demand" segment that will focus around some key news topics. Paul and I will review a few headlines and give our thoughts and perspectives on it.




On this date June 13th…