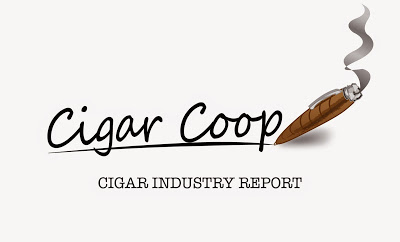 The Cigar Industry Report is a one stop place to catch up on the activity here at Cigar Coop and Stogie Geeks. It is a combination of our news reports, cigar reviews, and assessment updates we do throughout the week. We will also recap what happened on our Stogie Geeks show. Finally, each week we will look back at Cigar Coop history. Look for this report every Saturday morning at 8am Eastern time.

Cigar Industry Report: Volume 5, Number 4 (Edition 153 12/19/15)
Feature of the Week: Cigar Exemption Not Included in Omnibus Spending Bill
In what was a blow to the cigar industry, the language that would have exempted premium cigars from U.S. Food and Drug Administration (FDA) regulation was not included in the Omnibus Spending Bill put together by Congress. In addition, language that would have shifted the proposed grandfather date for cigars subject to regulation was not included. What this means, is the cigar industry now must play the waiting game and see what the Office of Management and Budget (OMB) comes back with in terms of the regulations proposed by the FDA.
Cigar of the Year Countdown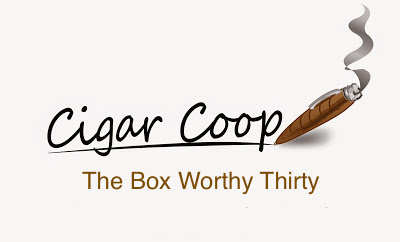 For the sixth consecutive year, Cigar Coop is unveiling its daily Cigar of the Year Countdown. This year we have a new theme, "The Box Worthy Thirty" and have implemented a large set of changes in terms of the criteria.  This week we unveiled Cigars #19 through #13.
#19 Recluse Amadeus Habano Reserva Toro
#18: Avo Classic Covers 2015 (Volume 1)
#17: Falto 20th Aniversario Los Procesos
#16: Senorial 65th Anniversary Perfecto Elegance by Las Cumbres Tabaco
#15: Felipe Gregorio Art of Power Lord Byron 2015
#14: Davidoff Escurio Robusto Tubo
#13: Las Cumbres Tabaco Senorial Maduro Natural Robusto Digno by Jose Blanco
News and Previews 
Senate Bill S. 441: S. 441 is the Senate Bill to gain an exemption from the FDA on premium cigars.  This past week one new co-sponsors was added as Senator David Perdue [R-Georgia] has signed on. The total sponsor count is now at 20.
House Bill HR 662: H.R. 662 is House Bill to gain an exemption from the FDA on premium cigars.  This week, two new co-sponsors, Ted Poe [R-Texas] and Mike Bost [R-Ilinois] were added. The total number of sponsors is now at 153.
House Bill 2058:  H.R. 2058 is the House Bill to change the effective date for cigars subject to FDA regulation from 2007 to 21 months following any proposed regulations are put into effect. This week, one new co-sponsor, Ryan Zinke [R-Montana, at Large] was added . The total number of sponsors is now at 37.
Massachusetts: The Boston Board of Health has voted to increase the age to purchase tobacco to 21. In addition the age to for admission to adult-only tobacco stores and smoking bars has increased to 21. The change goes into effect February 15th.
Assessments
Stogie Geeks
December 19th 2010: We unveiled our #12 Cigar of the Year for 2010, the San Lotano Maduro.
December 19th 2011: We unveiled our #19 Cigar of the Year for 2011, the Rocky Patel Fifty.
December 19th 2012: We did a pre-release assessment of the My Uzi Weighs a Ton (MUWAT) Digital Son 6.
December 19th 2012: We unveiled our #12 Cigar of the Year for 2012, the CAO Concert.
December 19th 2013: We unveiled our #12 Cigar of the Year for 2013, the Ezra Zion Eminence.
December 19th 2013: We assessed the El Centurion Toria by My Father Cigars
December 19th 2013: We reported that RoMa Craft Tobac was releasing the Aquitaine Blockhead to Monte's Pueblo Pipe Shop in Albuquerque, NM
December 19th 2013: We reported on Nat Sherman adding Super Lancero line extensions to Timeless Collection, 1930, and Sterling.
December 19th 2014: We reported on Atladis revamping the Saint Luis Rey line.
December 19th 2014: We reported on Atladis revamping the Gispert line.
December 19th 2014: We unveiled our #12 Cigar of the Year for 2014, the 601 La Bomba Warhead II by Espinosa Cigars,
December 19th 2014: We previewed the La Hoja Edicion Clasica Maduro 1962,
December 19th 2014: We previewed the La Hoja Edicion Clasica 1962.
December 19th 2014: We reported on the My Father Oro de Nicaragua.
December 19th 2014: We did an Assessment Update on the Viaje Stuffed Turkey White Meat 2014