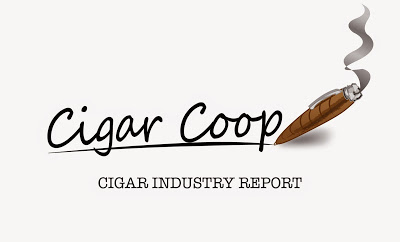 The Cigar Industry Report is a one-stop place to catch up on the activity here at Cigar Coop. It is a combination of our news reports, cigar reviews, and assessment updates we do throughout the week. Finally, each week we will look back at Cigar Coop history. Look for this report every Saturday morning at 8am Eastern Time.
Cigar Industry Report: Volume 6, Number 25 (Edition 226 5/13/17)
Feature of the Week: Dr. Scott Gottlieb Confirmed as FDA Commissioner
The U.S. Food and Drug Administration (FDA) has a new Commissioner in Dr. Scott Gottlieb. Today Gottlieb was confirmed by the United States Senate in a vote of 57 -42.  We've got the details here.
News Recap
FDA: The agency announced the revised timetable affecting the cigar industry as a result of the 90-day deferment in upcoming compliance deadlines agreed to with the cigar industry.
House of Representatives: H.R. 564 is a proposed piece of legislation that calls for an exemption from FDA Regulation for premium handmade cigars. This week no new co-sponsors were added. The total number of sponsors remains at 103.
U.S. Senate: S.294 is the Senate companion bill to H.R. 564. This week no new co-sponsors signed on. The total number of sponsors remains at 15.
House Bill 1136: H.R. 1136 is the legislation to change the Grandfather Date for Deeming Tobacco products subject to FDA Regulation from February 15, 2017, to 21 days after enactment of the regulations. This week no new co-sponsors were added The total sponsor count remains at 58.
Pennsylvania: A widespread statewide smoking ban has been proposed by Representative Matthew Baker.
West Virginia: Senator Joe Manchin met with cigar industry leaders at the J.C. Newman Cigar Company in Florida. No press information was released as a result of the meeting.
---
Assessments
Feature Story
This week we published a feature story called "General Cigar Company Strengthens Ground Game Through Brand Ambassador Team"
---
Prime Time Show
For Episode 5, Matt Booth was our special guest. This week, we caught up with Matt since he stepped away from the cigar business. Matt has one of the most dynamic and unpredictable personalities and you will see that in the interview.
Our show is available on YouTube, Podbean, iTunes, Tune In Radio, and Google Play.
Upcoming Schedule (Subject to Change)
Episode 6 (5/18/17): Fred Rewey (Nomad Cigar Company), John Reiner (Special Co-Host)
Episode 7 (5/25/17): Enrique Sanchez Icaza, 1502 Cigars
Episode 8 (6/1/17): James Brown, Black Label Trading Co / Black Works Studio
Episode 9 (6/8/17): Riste Riatevski, JSK Cigars, Tom Person (Special Co-Host)
Episode 10 (6/15/17): Bryan Mussard, Cattle Baron Cigars
Episode 11 (6/22/17): Claudio Sgroi, Mombacho Cigars
Episode 12 (6/29/17): Juan Cancel and Bill Ives, Cubariqueño Cigar Company