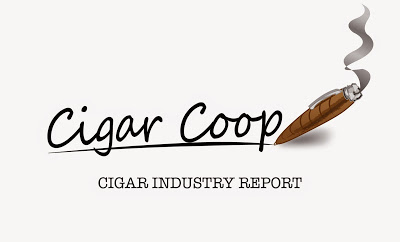 The Cigar Industry Report is a one-stop place to catch up on the activity here at Cigar Coop. It is a combination of the news reports, cigar reviews, and assessment updates we do throughout the week. In addition, each week we will look back at Cigar Coop history. Look for this report every Saturday morning at 8am Eastern Time.
ALPHA CIGAR COMPANY IS OUR SPONSOR FOR THE CIGAR INDUSTRY REPORT.
Cigar Industry Report: Volume 6, Number 40 (Edition 241 8/26/17)
Feature of the Week: Fabrica Oveja Negra Plans Move to Larger Facility 
Big news this week as James and Angela Brown announced that their factory, Fabrica Oveja Negra, is moving into a larger facility. In addition to producing the Black Label Trading Company and Black Works Studio brands, the factory makes cigars for Veritas, Emilio, and Nomad.
IPCPR 2017 Reports
We are in the final stages of our IPCPR post-show coverage. Be sure to follow our 2017 IPCPR Digest for our full coverage.
This week we published our full 2017 IPCPR Post-Game Report
This week we had the following feature stories:
This week we filed the following reports:
House of Representatives: H.R. 564 is a proposed piece of legislation that calls for an exemption from FDA Regulation for premium handmade cigars. This week one new co-sponsor, Tom Marino [R-Pennsylvania], was added. The total number of sponsors is now 123.
U.S. Senate: S.294 is the Senate companion bill to H.R. 564.This week no new co-sponsors were added. The total number of sponsors remains at 16.
House Bill 1136: H.R. 1136 is the legislation to change the Grandfather Date for Deeming Tobacco products subject to FDA Regulation from February 15, 2017, to 21 days after enactment of the regulations. This week no new co-sponsors were added. The total number of sponsors remains at 86.
Cigar Coop Coffee Collection
Reminder, we have partnered with Layne Coffee to offer two unique coffee blends. We have the details here. You can also order your coffee here.
---
Prime Time Show
This week, we welcomed on Episode 18 Robert Holt, Chief Evangelist for Southern Draw Cigars. In our Debonaire Ideal segment, we discussed tea. In our regular Deliberation Segment, we discussed the blend changes under a brand.
Our shows are available on YouTube, Podbean, iTunes, Tune In Radio, and Google Play.
Upcoming Schedule (Subject to Change)
Episode 19 (8/31/17) Charlie Minato, Halfwheel
Episode 20 (9/7/17) Tom Lazuka, Asylum Cigars
Episode 21 (9/14/17) Willy Herrera, Drew Estate
Episode 22 (9/21/17): Ryan Frailing, Island Lifestyle Importers
Episode 23 (9/28/17): TBD
Episode 24 (10/5/17): Enrique Seijas, Matilde Cigars
Episode 25 (10/12/17): TBD
Episode 26 (10/19/17): TBD
Episode 27 (10/26/17): Fabien Ziegler, Drew Estate

---
On this date August 26th…