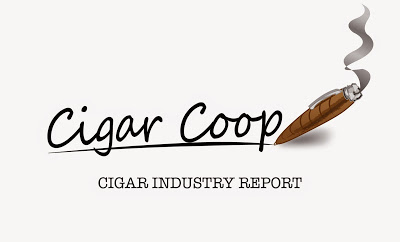 The Cigar Industry Report is a one-stop place to catch up on the activity here at Cigar Coop. It is a combination of the news reports, cigar reviews, and assessment updates we do throughout the week. In addition, each week we will look back at Cigar Coop history. Look for this report every Saturday morning at 8am Eastern Time.
Cigar Industry Report: Edition 373 (3/21/20)
Coronavirus
The impacts of the CoronaVirus have hit the cigar industry. We covered the initial impacts here:
There have been reports of several factories voluntarily closing in the Dominican Republic for limited periods of time. Tabacalera de Aragon, the factory that produces JSK Cigars has also announced it is closing for 30 days.
Other announcements:
News and Previews
U.S. Senate: S.9 is a proposed piece of legislation that calls for an exemption from FDA Regulation for premium handmade cigars. This week no new co-sponsors were added. The total number of sponsors remains at 15.
U.S. House of Representatives: H.R.1854 is the House Companion Bill to S.9. This week no new co-sponsors were added.The total number of sponsors remains is now 85.
Assessments
Agile Cigar Reviews
---
Prime Time Show
Prime Time Special Edition
Prime Time Jukebox
---
Schedule
Prime Time
3/26 Episode 131: Media Pantel #9
Prime Time Special Edition
3/24 Special Edition #70: Rocky Patel Mount Rushmore
Prime Time Jukebox
3/23 Episode 6 Dedications Show
Mar 21, 2011: We noted an event appearance by Rafael Nodal of Oliveros Cigars.
Mar 21, 2012: We previewed the Partagas 1845.
Mar 21, 2012: We assessed the Viaje WMD 2012.
Mar 21, 2013:  We noted that Gurkha was circulating pre-releases of what became the East India Trading Company Rogue.
Mar 21, 2013 We assessed the Cigar Review: Viaje White Label Project (WLP) St. Patrick's Day Candela 2013
Mar 21, 2014: We announced plans for the American Boutique Cigar Manufacturers Association Plans Announced
Mar 21, 2014: We did an Assessment Update on the Nimmy D by Rocky Patel.,
Mar 21, 2015: We published Cigar Industry Report: Volume 4, Number 17 (3/21/15)
Mar 21, 2016: We reported on the Cusano Dominican Maduro
Mar 21, 2016: We did an Agile Cigar Review on the La Aurora Preferidos 1903 Edition Diamond No. 2
Mar 21, 2017: We reported on the Partagas Heritage
Mar 21, 2017: We did an Agile Cigar Review on the Viaje Friends and Family Edición Limitada Le Joueur
Mar 21, 2017: We reported on Drew Estate naming Stephan Qarimi International Market Manager
Mar 21, 2018: We reported on No premium cigar exemption or grandfather date change being included on the  Omnibus
Mar 21, 2018: We reported on the Burn by Rocky Patel Pittsburgh Lounge
Mar 21, 2018: We reported on Reddit banning tobacco transactions
Mar 21, 2018: We did an Agile Cigar Review on the La Flor Dominicana TAA (2017)
Mar 21, 2018: We reported on Gurkha Cigars naming Shanda Lee Marketing Director
Mar 21, 2018: We reported on White Hat Fine Cigars bringing back the Soneros Line
Mar 21, 2019: We did an Agile Cigar Review on the Liga Privada No. 9 Petit Corona by Drew Estate
Mar 21, 2019: We reported on White Hat Cigars releasing store exclusives of H.R. Signature