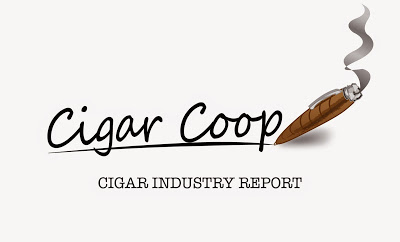 The Cigar Industry Report is a one stop place to catch up on the activity here at Cigar Coop and Stogie Geeks. It is a combination of our news reports, cigar reviews, and assessment updates we do throughout the week. We will also recap what happened on our Stogie Geeks show. Finally, each week we will look back at Cigar Coop history. Look for this report every Saturday morning at 8am Eastern time.

Cigar Industry Report: Volume 5, Number 3 (Edition 152 12/12/15)
Feature of the Week: Omnibus Bill Could Provide for Premium Cigar Exemption
As Congress is debating what the Federal Budget with the Omnibus Spending Bill, part of the process is to determine what Federal programs will receive funding. With the U.S. Food and Drug Administration (FDA) pushing for regulations of premium cigars, it would require such funding. Word has now surfaced that there is a chance for a potential exemption with that proposed bill. Both IPCPR and CRA have issued a Call to Action to its members to contact House Speaker Paul Ryan, House Majority Leader Kevin McCarthy, and Senate Majority Leader Mitch McConnell and make their feelings known against federal regulations and keep cigars exempt from them. We got further details here.
The contact numbers are as follows:
Speaker Paul Ryan: 202-225-0600 (Phone), 202.225.5117 (Fax), @SpeakerRyan 
House Majority Leader Kevin McCarthy: 202-225-4000, @GOPLeader
Senate Majority Leader Mitch McConnell: 202.224.2541, @McConnellPress
Cigar of the Year Countdown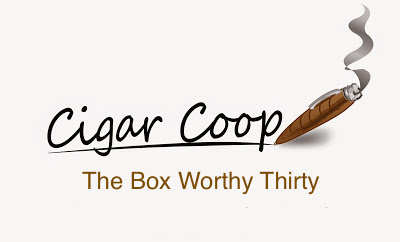 For the sixth consecutive year, Cigar Coop will be unveiling its daily Cigar of the Year Countdown. This year we have a new theme, "The Box Worthy Thirty" and have implemented a large set of changes in terms of the criteria.  This week we unveiled Cigars #26 through #20.
#26 Casa Magna D. Magnus II Trajan by Quesada Cigars
#25 Espinosa Laranja Reserva Caixa
#24 MBombay Mora No. 4 
#23 Sobremesa Cervantes Fino by Dunbarton Tobacco and Trust
#22 Indian Motorcycle Habano Natural Robusto
#21 D'Crossier Selection 512 Lancero
#20 Fratello Bianco I
News and Previews 
Senate Bill S. 441: S. 441 is the Senate Bill to gain an exemption from the FDA on premium cigars.  This past week no new co-sponsors were added. The total sponsor count remains at 19.
House Bill HR 662: H.R. 662 is House Bill to gain an exemption from the FDA on premium cigars.  This week, one new co-sponsor, Henry Johnson [R-Georgia] was added. The total number of sponsors is now at 151.
House Bill 2058:  H.R. 2058 is the House Bill to change the effective date for cigars subject to FDA regulation from 2007 to 21 months following any proposed regulations are put into effect. This week, five new co-sponsors – Randy Neugebauer [R-Texas], Mark Sanford [R-South Carolina], Alexander Mooney [R-West Virginia], Bob Goodlate [R-Georgia], and George Holding [R-North Carolina]. The total number of sponsors is now at 36.
Ohio: The Cleveland City Council voted to raise the age to buy tobacco products to 21. Mayor Frank Jackson is expected to sign the legislation into law.
Assessments
Stogie Geeks
This week for Episode 167, Gabriel Alvarez of Maya Selva Cigars was our special guests. We also did a Debonaire Ideal on Frank Sinatra's 100th birthday and covered our Stogies of the Week. Video for this show should be up next week.
This week's cigars included:
Saga Golden Age Corona Gorda
Rocky Patel Twentieth Anniversary Lancero
Casa Fernandez Aniversario 2015 L.F. Celine
Flor de Selva Connecticut Toro by Maya Selva Cigars
Flor de Selva Maduro Toro by Maya Selva Cigars
Litto Gomez LG 2015 Cubano by La Flor Dominicana
Nomad Therapy Connecticut Toro
Nub Cafe Cappuccino
Three Unbandeds
We published our interviews from Episode 166 with Clint Aaron of 262 Cigars and Mel Shah from MBombay Cigars.
On this date December 12th…