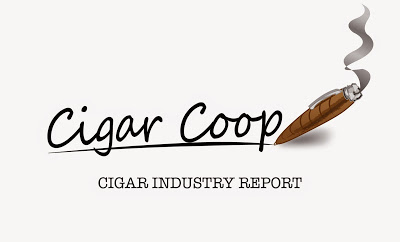 The Cigar Industry Report is a one-stop place to catch up on the activity here at Cigar Coop. It is a combination of the news reports, cigar reviews, and assessment updates we do throughout the week. In addition, each week we will look back at Cigar Coop history. Look for this report every Saturday morning at 8 am Eastern Time.
WELCOME CURRENT SPONSOR ALPHA CIGAR COMPANY AS OUR NEW SPONSOR FOR THE CIGAR INDUSTRY REPORT!
Cigar Industry Report: Volume 6, Number 34 (Edition 235 7/15/17)
Feature of the Week: IPCPR 2017 Takes Place July 10-14 in Las Vegas, Nevada
We at Cigar Coop just completed coverage of the 2017 IPCPR Trade Show in Las Vegas. Stay tuned, as we will have post-game coverage throughout the next few weeks giving you the most comprehensive product coverage in the industry. Be sure to follow our 2017 IPCPR Digest.
IPCPR 2017 Reports
Prior to the show, we published our Pre-Game report series.
This week we filed the following reports:
---
Prime Time Show
No shows were held this week.
Prime Time Schedule
Our shows are available on YouTube, Podbean, iTunes, Tune In Radio, and Google Play.
Upcoming Schedule (Subject to Change)
IPCPR Trade Show 7/10-7/14/17 – No Shows
Episode 14 (7/20/17): Tim Cavenagh and Justin Gao Mathson Hansen, Alpha Cigar Company
Special Edition #7 (7/21/17): TBD
Episode 15 (7/27/17): Paul Stulac, Paul Stulac Cigars
Episode 16 (8/3/17): Bryan Mussard, Cattle Baron Cigars