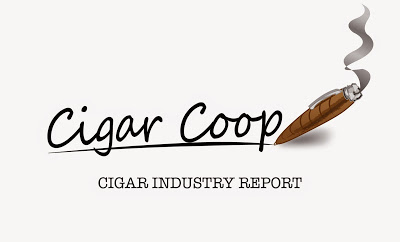 The Cigar Industry Report is a one-stop place to catch up on the activity here at Cigar Coop. It is a combination of the news reports, cigar reviews, and assessment updates we do throughout the week. In addition, each week we will look back at Cigar Coop history. Look for this report every Saturday morning at 8am Eastern Time.
Cigar Industry Report: Volume 7, Number 42 Edition 295 (9/15/18)
Feature of the Week: Nomad Sells to Ezra Zion
This week cam word that Fred Rewey has sold Nomad Cigar Company to Ezra Zion. We've got details of the acquisition as well as Ezra Zion's plans for the brand.
News and Previews
House of Representatives: H.R. 564 is a proposed piece of legislation that calls for an exemption from FDA Regulation for premium handmade cigars. This week Warren Davidson [R-Ohio] and Debbie Lesko [R-Arizona] were added as co-sponsors. The total number of sponsors remains is now 147.
U.S. Senate: S.294 is the Senate companion bill to H.R. 564. This week no new co-sponsors were added. The total number of sponsors remains at 22.
House Bill 1136: H.R. 1136 is the legislation to change the Grandfather Date for Deeming Tobacco products subject to FDA Regulation from February 15, 2017, to 21 days after enactment of the regulations. This week no new co-sponsors were added. The total number of sponsors remains at 94.
---
Assessments
Agile Cigar Review
Feature Story
We published the IPCPR report "Spotlight on Five Companies that "Held the Line" at the 2018 IPCPR"
---
Prime Time Show
For Episode 66, we welcomed back Terence Reilly of Aganorsa Leaf as our special guest. In our Debonaire Ideal segment we talked Boston Sports. Finally in our Deliberation Segment we discussed Ezra Zion's acquisition of Nomad and discussed a manufacturer retailer scenario.
Prime Time Special Edition
For Special Edition #39, we welcome Dr. Gaby Kafie of Kafie 1901 Cigars
Schedule
Prime Time
Episode 68 (9/20/18): Willy Herrera, Drew Estate
Episode 69 (9/27/18): To Be Announced
Episode 70 (10/4/18): The Camacho Show
Episode 71 (10/11/18): Brady Hayek, Jeremy Jack Cigars
Episode 72 (10/18/18): To Be Announced
Episode 73 (10/25/18): To Be Announced
Episode 74 (11/1/18): Lice from La Zona Palooza 2018
Prime Time Special Edition
Special Edition 39 (9/11/18): Dr. Gaby Kafie, Kafie 1901 Cigars
Special Edition TBD (10/1/18): The MLB Post Season Show
Special Edition TBD (10/23/18): Enrique Seijas, Matilde Cigars
---
On this date September 15th