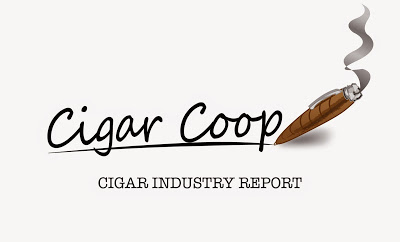 The Cigar Industry Report is a one-stop place to catch up on the activity here at Cigar Coop. It is a combination of the news reports, cigar reviews, and assessment updates we do throughout the week. In addition, each week we will look back at Cigar Coop history. Look for this report every Saturday morning at 8am Eastern Time.
Cigar Industry Report: Edition 318 (2/23/19)
Feature of the Week: Festival del Habano and ProCigar Events Held
This week saw two of the cigar industry's bigger festivals, Cuba's Festival del Habano and the Dominican Republic's ProCigar. The XXI Festival de Habano saw many new products unveiled. We reported on the some the stories with more reports to follow next week.
News and Previews
U.S. Senate: S.9 is a proposed piece of legislation that calls for an exemption from FDA Regulation for premium handmade cigars. This week no new co-sponsors were added. The total number of sponsors is at 11.
FDA: The Cigar Trade Associations officially filed an appeal in the lawsuit against the FDA. We will have a further breakdown of things this coming week
Arkansas: A bill has been introduced that would raise the tobacco purchase age to 21.
Oklahoma: A bill has been introduced that would remove exemptions under the Oklahoma Workplace Clean Air Act. This bill would also remove the exemption for cigar bars.
Oregon: A bill has been introduced that would increase the tax rate on cigars. This would remove the tax cap and tax cigars at 65% of the wholesale rate.
Virginia: Governor Ralph Northam has signed a bill into law that would raise the tobacco purchase age in the state to 21.
---
Assessments
Agile Cigar Reviews
---
Prime Time Show
This week for Episode 85 we welcomed Zev Kaminetsky of Royal Agio Cigars as our special guest. We discussed the positives of airport travel inner Debonaire Ideal segment. Finally in our Deliberation Segment hit some miscellaneous industry topics.
Prime Time Special Edition
For Special Edition #48, our topic was "The Midas Touch". Plus we discussed the Tobacco Business awards.
Schedule
Prime Time
Episode 85 (2/28/19): Sam Leccia
Prime Time Special Edition
Special Edition #49 (3/4/19): Festival del Habano Recap w/ Nick Syris
---
On this date February 23rd…