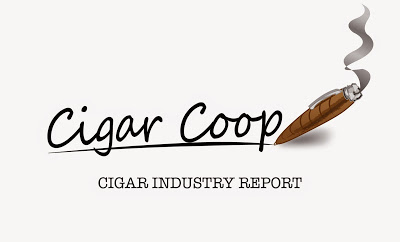 The Cigar Industry Report is a one-stop place to catch up on the activity here at Cigar Coop. It is a combination of the news reports, cigar reviews, and assessment updates we do throughout the week. In addition, each week we will look back at Cigar Coop history. Look for this report every Saturday morning at 8am Eastern Time.
Cigar Industry Report: Edition 332 (6/1/19)
Feature of the Week: Crowned Heads to release La Coalición at 2019 IPCPR
Crowned Heads has announced it will release its first regular production line out of the Drew Estate factory. It's called La Coalición and it will launch at IPCPR. We've got the details here.
News and Previews
---
Assessments
Agile Cigar Reviews
---
Prime Time Show
On Episode 97, we covered our Industry Panel #4 w/ Terence Reilly and Fred Rewey
Prime Time Special Edition
No show this week
Schedule
Prime Time
Episode 98 (6/6/19): All Star Media Panel #6: IPCPR 2019
Episode 99 (6/13/19): Industry Panel Discussion #6: Saka, Martin & Alfonso
Episode 100 (6/20/19): The Ultimate IPCPR Pre-Game Show
Prime Time Special Edition
Special Edition #55 (6/11/19): Al Micallef, Micallef Cigars
June 1, 2011: We reviewed the JD Temptation Habano Claro.
June 1, 2012: We reprinted a press release on the annual Michael Herklots Birthday fundraiser.
June 1, 2013: We published Cigar Week Wrap: Volume 2, Number 20 (6/1/13)
June 1, 2013: We published Editor's Corner Volume 2, Number 6: "In Defense of the Big Ring Gauge"
June 1, 2013: We previewed the H. Upmann Legacy 6 x 60
June 1, 2014: We reported on Jeff Borysiewicz resigning as CRA Chairman
June 1, 2014: We reported on the San Cristobal Presto (Cigar Preview)
June 1, 2014: We published Editor's Corner Volume 3, Number 7: "FDA and IPCPR Season"
June 1, 2015: We reported on A.J. Fernandez New World Connecticut Northeast launching at Cigar Emporium
June 1, 2015: We did a pre-release review of the E.P. Carrillo Perez-Carrillo La Historia Regalias d'Celia
June 1, 2015: We published Editor's Corner Volume 4, Number 7: "The Chase is Over"
June 1, 2016 We assessed the L'Atelier LAT SEC
June 1, 2016: We reported on Davidoff Escurio Primeros and Mini Cigarillos Offerings Coming Soon
June 1, 2016: We reported on Davidoff Escurio Corona Gorda and Gran Perfecto Line Extensions
June 1, 2016: We reported on Jack Toraño departing Duran Cigars
June 1, 2016: We reported on the Camacho Liberty 2016 Heading to U.S. and Europe
June 1, 2016: We reported on Mombacho Cigars SA adding Australia and European Markets
June 1, 2016: We published Editor's Corner Volume 5, Number 7: "One Headline-Why Believe It?"
June 1, 2017: We reported on Alpha Cigar Company launching Édition New Orleans Line
June 1, 2016: We published Editor's Corner Volume 6, Number 7: "The Journey Continues"
June 1, 2018: We published Editor's Corner Volume 7, Number 7: "May Days"
June 1, 2018: We published an Agile Cigar Review on the Casa Fernandez Arsenio Serie Oro Robusto
June 1, 2018: We published Prime Time Episode 54: Juan Cancel and Bill Ives, Cubariqueño Cigar Company