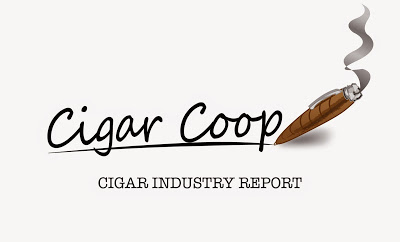 The Cigar Industry Report is a one-stop place to catch up on the activity here at Cigar Coop. It is a combination of the news reports, cigar reviews, and assessment updates we do throughout the week. In addition, each week we will look back at Cigar Coop history. Look for this report every Saturday morning at 8am Eastern Time.
Cigar Industry Report: Edition 426 (3/27/21)
The Headlines
Prime Time Jukebox 2021 Dedications Show Requests Being Taken
Prime Time Jukebox is bringing the Dedications Show concept over from Cigar Jukebox. We are asking our audience to submit requests for loved ones who have passed away.
To submit a dedication, please submit an email with 1) The song; 2) Who the song is dedicated to; 3) Any thoughts on the person being remembered and/or why you are picking the song. Emails can be sent to cigarjukebox@gmail.com.
The dedications have be extended to April 1. We will air the show April 5th.
As always, a tradition to the Dedications Show is to light up a Las Calaveras Cigar by Crowned Heads.
InterTabac 2021 Cancelled
In a surprise announcement, this week came word that the InterTabac 2021 Trade Show scheduled to open in Dortmund, Germany in September has been cancelled. We have the details here.
2021 TAA Exclusive Series
The Tobacconists' Association of America (TAA) has announced the list of its 2021 TAA Exclusive Series. As always the details of the releases trickle out in various ways. This week we saw the details of some of the installments include:
Smokin Tabacco Cigar Family Charitable Foundation Fundraiser
See Smokin Tabacco's one year anniversary fundraiser for the Cigar Family Charitable Foundation.
The News
Product Coverage
Other News
Legislative News
North Dakota: HB1152 has been defeated by the Senate. This bill had been previously passed by the State House and included an exemption to the state's indoor smoking ban for cigar bars.
U.S. Senate: S.438 is a proposed piece of legislation that calls for an exemption from FDA Regulation for premium handmade cigars. This week no new co-sponsors were added. The total number of sponsors remains at nine.
Cigar Reviews
Assessments
Features and Blog
The Blog
Prime Time Podcasts
Prime Time Show
Prime Time Special Edition
Prime Time Jukebox
Upcoming Schedule
3/30: Prime Time Special Edition: The Baseball Show – 2021 Edition
4/1: Prime Time Episode 181: The Name Council – Session #1
4/5: Prime Time Jukebox Episode 34: The 2021 Dedications Show
On This Date…
On this date March 27th…
Mar 27, 2011: We assessed the Illusione Singulare Phantom 2010
Mar 27, 2011: We recapped the La Gloria Cubana Serie N Virtual Smoke
Mar 27, 2012: We published Assessment Updates on the Tatuaje Fausto and San Lotano Oval
Mar 27, 2013: We previewed the Padilla Connecticut
Mar 27, 2013: We assessed the Room 101 Namakubi Ecuador
Mar 27, 2013: We published a press release on Macanudo Contest Winners
Mar 27, 2014: We assessed the Debonaire Belicoso
Mar 27, 2014: We reported on the WCD 127 Tatuaje Limited Edition
Mar 27, 2015: We reported on the 7-20-4 Club Perfecto and 7-20-4 Factory 57 Dog Walker
Mar 27, 2015: We reported on  Davidoff reopening its Geneva Flagship Store
Mar 27, 2015: We did an Assessment Update on the 1502 Ruby Corona.
Mar 27, 2016: We assessed the Jas Sum Kral Red Knight Toro
Mar 27, 2017: We published the Feature Story "Reflections on Avo Uvezian"
Mar 27, 2017: We reported the El Primer Mundo Larceny getting a reboot
Mar 27, 2017: We reported on the Drew Estate 2017 Barn Smoker Events
Mar 27, 2017: We reported on Jaime Garcia Reserva Especial Box-Press Torpedo returning as a 2017 TAA Exclusive
Mar 27, 2018: We reported on Health Groups filing a lawsuit against the FDA over delays in regulations
Mar 27, 2018: We published the Feature Story "Examining the 2018 ANPRM on Premium Cigars"
Mar 27, 2018: We reported on Dr. Gaby Kafie's Open Letter to FDA
Mar 28, 2019: We published an Agile Cigar Review for the My Father La Gran Oferta Torpedo
Mar 28, 2020: We published an Agile Cigar Review for the Arturo Fuente Don Carlos Eye of the Shark
Mar 28, 2020: We reported on the AJ Fernandez Belles Artes Maduro Figurado being a part of the TAA Exclusive Series