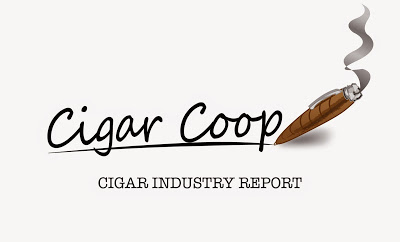 The Cigar Industry Report is a one-stop place to catch up on the activity here at Cigar Coop. It is a combination of the news reports, cigar reviews, and assessment updates we do throughout the week. In addition, each week we will look back at Cigar Coop history. Look for this report every Saturday morning at 8am Eastern Time.
Cigar Industry Report: Edition 428 (4/10/21)
The Headlines
Major Fire Destroys Curing Barns Containing Alec Bradley Tobacco
On Thursday a fire destroyed three curing barns and several greenhouses at the La Musica farm in Honduras. The farm is owned by Hugo Endemaño. The fire destroyed tobacco destined to be used in cigars for Alec Bradley Cigars. We've got the details here.
Smokin Tabacco Cigar Family Charitable Foundation Fundraiser
See Smokin Tabacco's one year anniversary fundraiser for the Cigar Family Charitable Foundation.
The News
Product Coverage
Other News
Legislative News
U.S. Senate: S.438 is a proposed piece of legislation that calls for an exemption from FDA Regulation for premium handmade cigars. This week no new co-sponsors were added. The total number of sponsors remains at nine.
Cigar Reviews
Assessments
Features and Blog
No Content This Week
Prime Time Podcasts
Prime Time Show
Prime Time Special Edition
Prime Time Jukebox
Upcoming Schedule
4/13: Prime Time Special Edition 97: The Next Generation Discussion
4/15 Prime Time Episode 183: Four Year Anniversary Show w/ Steve Saka
4/19: Prime Time Jukebox Episode 35: Battle of the Bands 2021 Championship Pre-Game Show

On This Date…
On this date April 10th..
Apr 10, 2011: We assessed the La Aurora Broadway Series
Apr 10, 2012: We published Assessment Updates on the La Aurora Puro Vintage 2004 and Punch Rare Corojo 10th Anniversary
Apr 10, 2013: We reported on a prototype of the La Palina Mr. Sam.
Apr 10, 2013: We published a press release on Nat Sherman launching a humidor program for the Hospitality Industry
Apr 10, 2013: We reported on the return of the Tatuaje Cabaiguan Petite Corona as a WCD House Cigar
Apr 10, 2013: We assessed the Fonseca TAA Signature Series by Manuel Quesada
Apr 10, 2013: We reported on the shipping of the Alec Bradley Nica Puro.
Apr 10, 2014: We assessed the Foundry H20 – 2 (Part of Compounds, Elements and Musings)
Apr 10, 2015: We reported on the Wilson Adams Mr. Wilson
Apr 10, 2015: We reported on the Asylum Nyctophilia Maduro TAA Exclusive
Apr 10, 2015: We reported on the RoMa Craft Tobac Neanderthal SGP
Apr 10, 2015: We did an Agile Cigar Review on the Tatuaje 10th Anniversary Belle Encre Reserva
Apr 10, 2016: We assessed the Gotham Heroes Alec Bradley Robusto
Apr 10, 2016: We reported on the La Gran Llave LGL Limited
Apr 10, 2017: We assessed the AFR-75 Claro Catador by PDR Cigars
Apr 10, 2017: We reported on the Black Label Trading Company Bishops Blend Vintage 2017
Apr 10, 2017: We reported on Veritas Cigars naming Chris Weber Chairman & CEO and shifting its Nicaraguan Production to Fabrica Oveja Negra
Apr 10, 2018: We reported on the Crowned Heads The Angel's Anvil 2018
Apr 10, 2018: We assessed the Crowned Heads The Angel's Anvil 2017
Apr 10, 2019: We reported on Plasencia Cigars for Davidoff of Geneva Since 1911 Flagship Store Release
Apr 10, 2019: We reported on Punch Diablo adding two sizes
Apr 10, 2020: We published an Agile Cigar Review on the Quesada Reserva Privada Barber-Pole Robusto