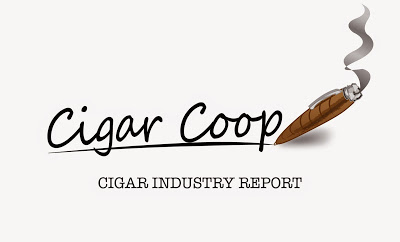 The Cigar Industry Report is a one stop place to catch up on the activity here at Cigar Coop and Stogie Geeks. It is a combination of our news reports, cigar reviews, and assessment updates we do throughout the week. We will also recap what happened on our Stogie Geeks show. Finally, each week we will look back at Cigar Coop history. Look for this report every Saturday morning at 8am Eastern time.

Cigar Industry Report: Volume 5, Number 42 (Edition 191 9/10/16)
Feature of the Week: Question Looms on Whether Cigar Donations to Charity and Troops Are Allowed
It's a gray area under the way the FDA Regulations are written because of the prohibiting of sample distribution. It's also got many cigar manufacturers and retailers playing it safe rather than sorry. There was some action in Washington this week on this topic. We got a full rundown here of this issue.
Our ongoing FDA Coverage is here:
---
Detailed IPCPR Coverage
Our goal is to wrap up our IPCPR recaps by next week.
Senate Bill S. 441: S. 441 is the Senate Bill to gain an exemption from the FDA on premium cigars. This week, no new co-sponsors were added.  The total sponsor count remains at 21.
House Bill HR 662: H.R. 662 is House Bill to gain an exemption from the FDA on premium cigars. This week one new co-sponsor, John Duncan [R-Tennessee] was added. The total number of sponsors is now at 167.
House Bill 2058:  H.R. 2058 is the House Bill to change the effective date for cigars subject to FDA regulation from 2007 to 21 months following any proposed regulations are put into effect. This week four new co-sponsors were added. This includes: Randy Weber [R-Texas], Mike Coffman [R-Colorado], Markwayne Mullin [R-Oklahoma], and John Moolenarr [R-Michigan]. The total number of sponsors is now at 76.
House Bill 5955: This bill was introduced by Kathy Castor [D-Florida] to allow cigar companies to make charitable contributions to the Troops.
---
Assessments
---
Stogie Geeks
There was no main Stogie Geeks Show this week. Tune in Monday, September 12th for our 200th Episode featuring Abe Flores of PDR Cigars in studio!
Stogie Geeks News
Stogie Geeks News September 9, 2016
---
Stogie Geeks Shorts
---
On this date September 10th…