---
The two main things I've noticed since Regis Broesma has taken over as President of General Cigar are better delineation in its brands and a better connection with its customers.
I think to some extent, General had been hampered by brand overlap, but this year, General did an excellent job of better defining the brands. Some of the highlights included: Macanudo holding its status as General's bread and butter brand, CAO keeping to its roots of innovation, Cohiba maintaining its status as a luxury brand, Hoyo de Monterrey moving forward with its contemporary spin, and La Gloria Cubana going its roots with Ernesto Perez-Carrillo Jr.
There wasn't a plethora of new releases, but enough to keep customers excited – and the love was spread across many of its brands. This year we saw a mix of new product, brand revamping, line extensions, and collaborations. Most of the focus was on regular production lines. Brands such as Toraño and Foundry stayed the course – wisely not releasing product for the sake of releasing product. General also added a new brand to its portfolio (Diesel), while saying goodbye to another one (Dunhill).
At the same time, General's brand ambassadors were front and center – namely Sean Williams (Cohiba),  Jack Toraño (Toraño), Justin Andrews (Foundry and now Diesel), and Rick Rodriguez (CAO). Pprior to IPCPR, we observed that this program was better aimed at connecting with consumers. At this year's IPCPR, all four were very busy connecting with the retailers. Finally, General has a new Vice President of Marketing in José de Castro starting August 1st, so it will be interesting to see where the road ahead lies.
At a glance, we look at the key brands under General Cigar. We will look at each of this brands in-depth in our Cigar Coop Post Game coverage of IPCPR 2017.
CAO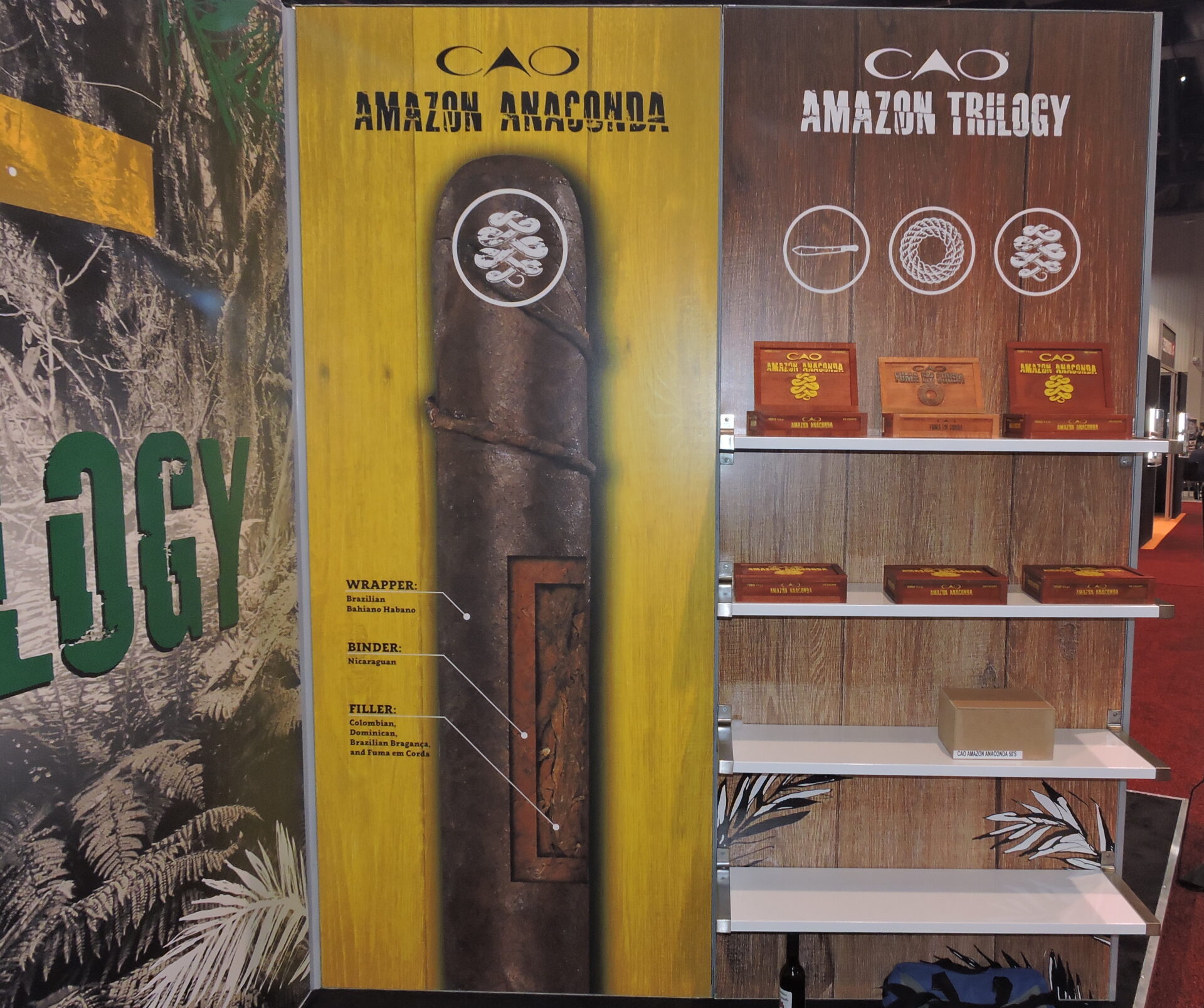 CAO's focus was on completing its Amazon Trilogy series. This is a limited production line which incorporates rare Brazilian tobaccos into the blend. The first installment of the Trilogy was the Amazon Basin, while the second was the release of the CAO Fuma Em Corda. At this year's trade show, the third installment, the Amazon Anaconda, made its debut.  This cigar incorporates a rare Brazilian Bahiano wrapper into the blend.
The entire Amazon Trilogy Series was showcased. However, the attention and house was given to the Anaconda.
CAO was the only brand under General this year to showcase a significant limited edition release.
Cohiba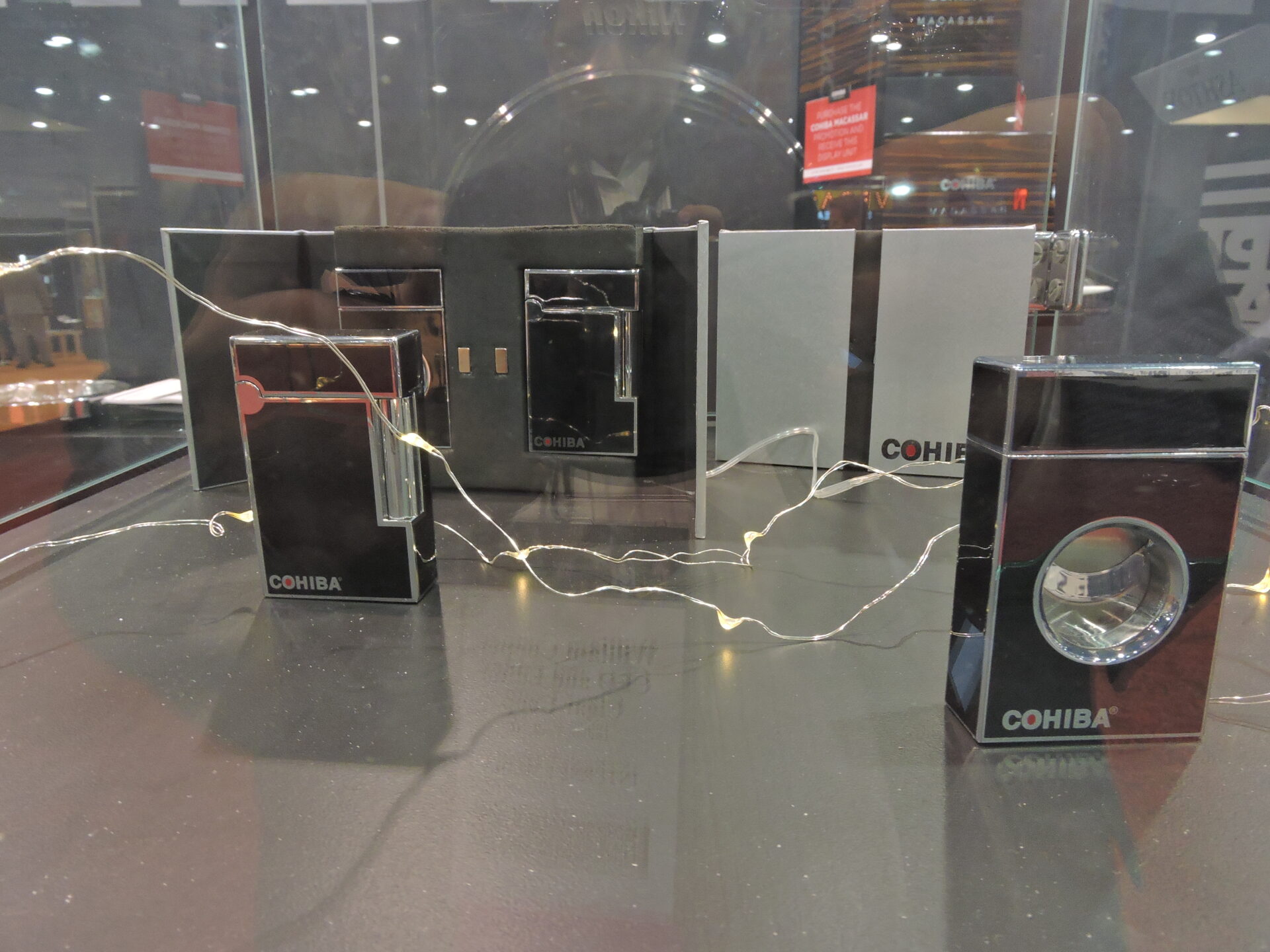 There were no new Cohiba blends introduced at the trade show, but it was the coming out party for Cohiba Blue – which had been introduced a couple of months ago. Cohiba Blue is intended to provide "affordable luxury". The brand also showcased Cohiba Macassar – an ultra-premium line introduced at last year's trade show. Finally, Cohiba unveiled a luxury triple torch lighter and double blade cutter package. Both accessories will be packaged together and have a suggested retail price of $720.00. A total of 300 sets were produced.
Diesel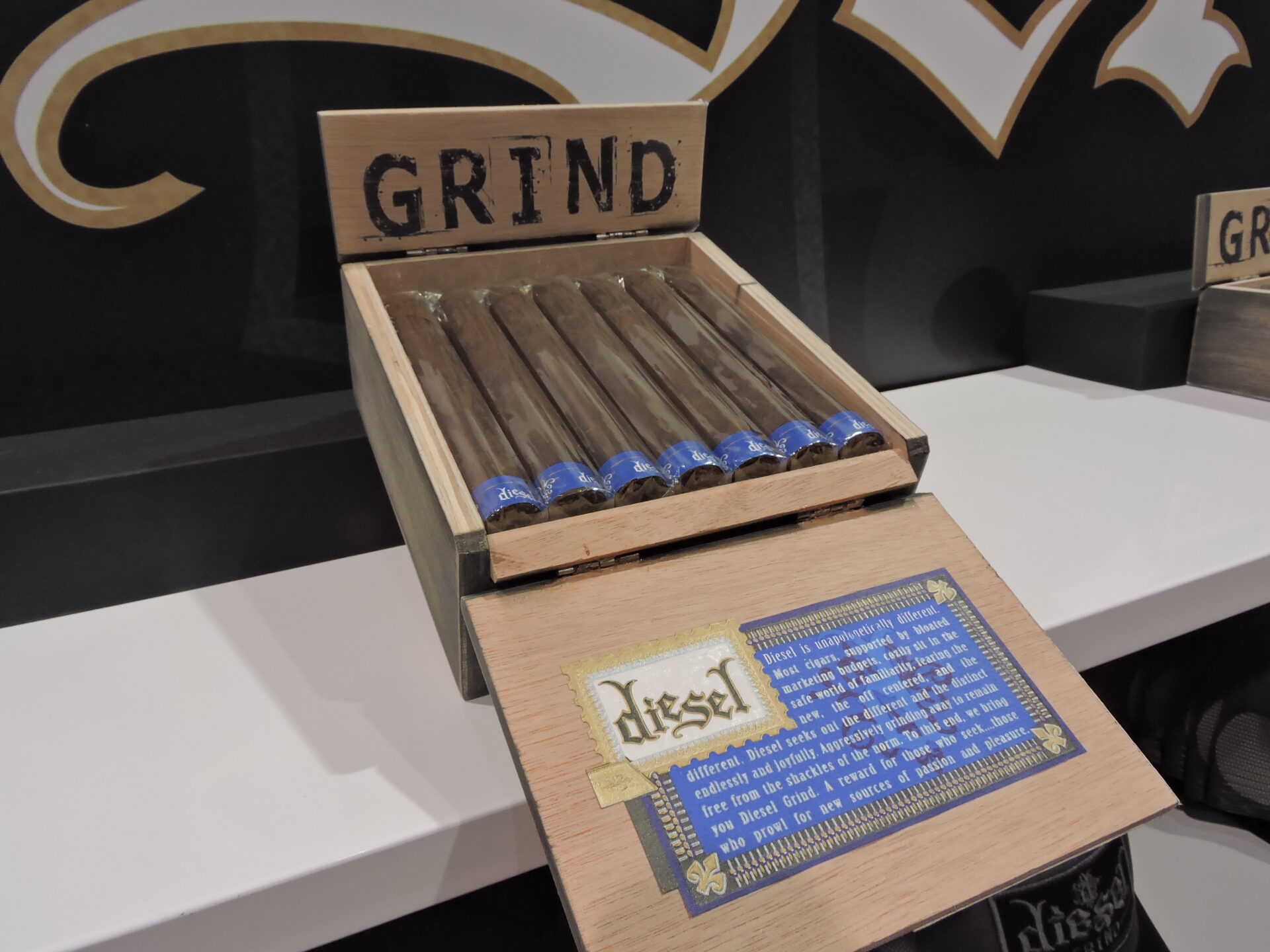 Diesel is a brand that is made by AJ Fernandez. It is sold by Cigars International and is distributed by Meier & Dutch (Cigar International's distribution arm) – both of whom are owned by General Cigar Company's parent company Scandinavian Tobacco Group.  Now for the first time, one of the blends comes into the General Cigar portfolio with the Diesel Grind.
It will be interesting to see whether Diesel becomes a growing brand in the General Cigar portfolio.
Dunhill
One brand that was missing from the booth was Dunhill. Over the past few years, the Dunhill brand was one of the more active ones in the booth. However, early this year British American Tobacco, Dunhill's parent company, announced it was discontinuing Dunhill Cigars and Pipe Tobacco. General Cigar has handled distribution for Dunhill over the past few years. As a result, Dunhill has pretty much fallen out of the General Cigar portfolio.
Foundry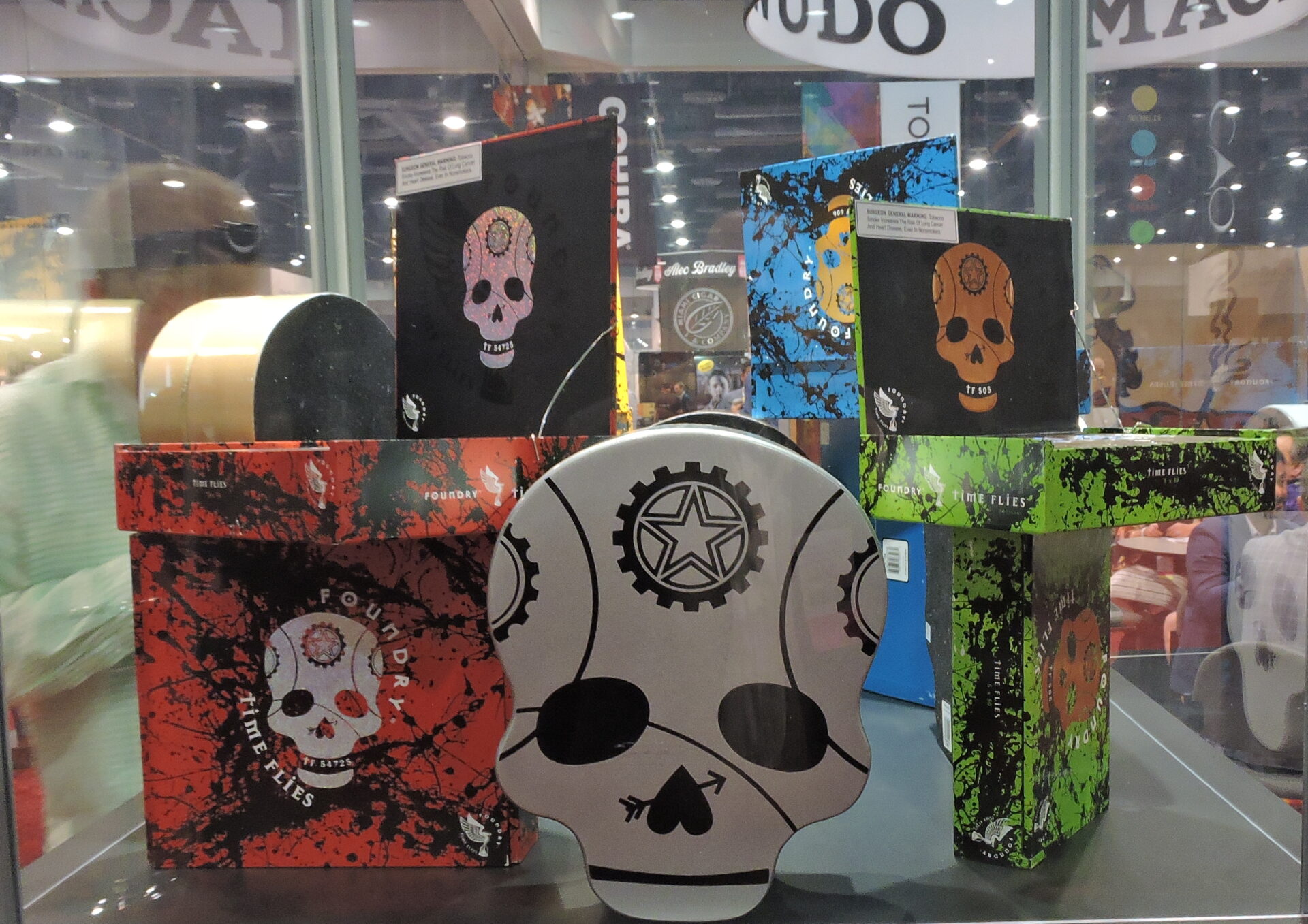 Since its inception in 2012, Foundry has been one of the more active brands in the General portfolio. Last year saw the brand concentrate on the new AJ Fernandez-made Time Flies brand and the Cuban Heritage brands (Bolivar, Ramon Allones). Earlier this year, Foundry had added the Jamaican Heritage brand, Temple Hall Estates Collection.
At this year's IPCPR Trade Show, there were no new products under the Foundry brand. However, another run of the limited edition Time Flies Sumatra blend with the skull-shaped box packaging was made available to retailers.
Hoyo de Monterrey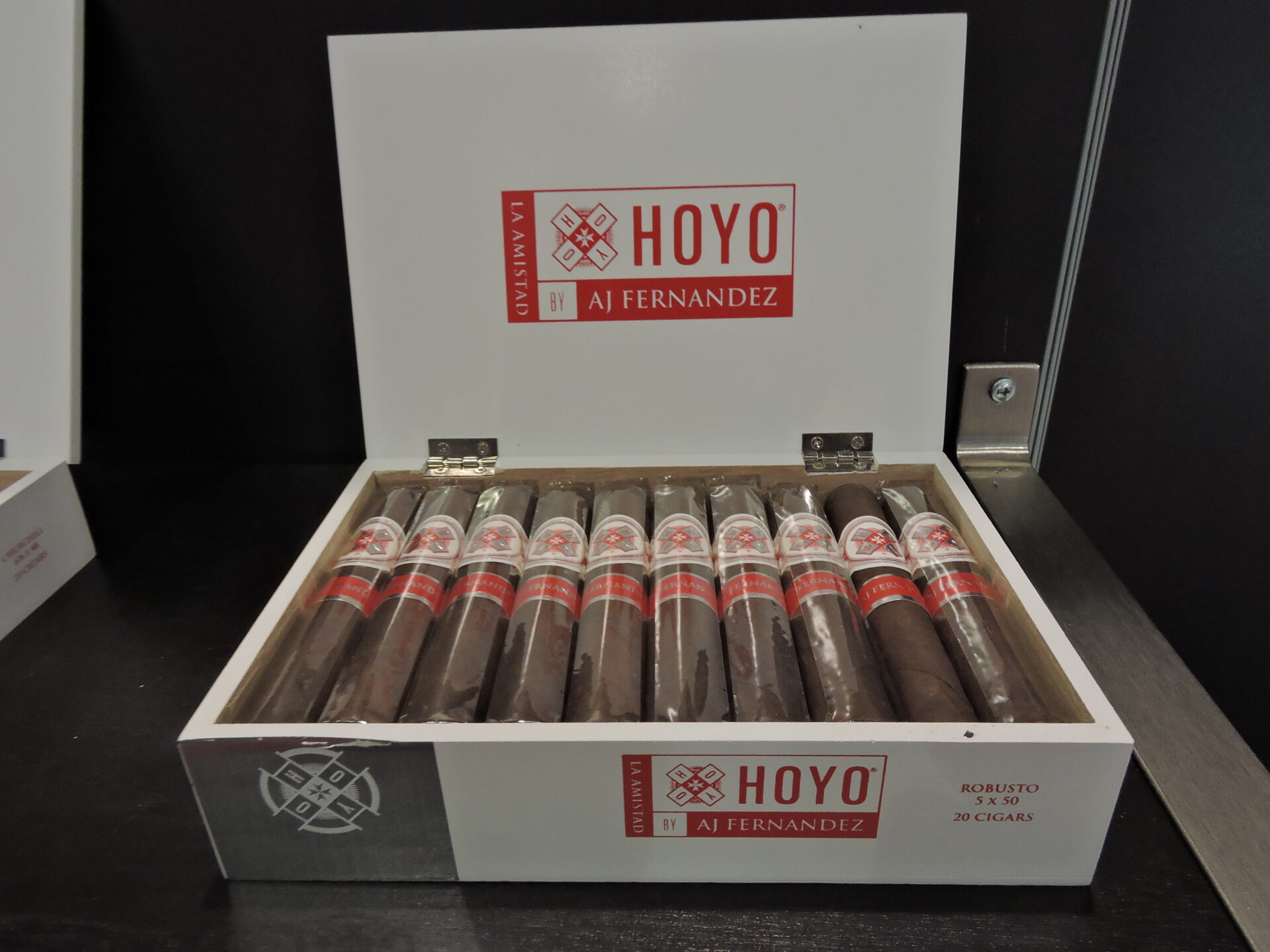 In 2016, the Hoyo de Monterrey brand launched "Hoyo", a line that introduced a more contemporary look for the brand. Last year, Hoyo de Monterrey introduced a second Hoyo-branded line done in collaboration with AJ Fernandez known as Hoyo La Amistad. The line garnered both critical acclaim and commercial success. This year, General is introducing a second blend in collaboration with Fernandez called Hoyo La Amistad Silver. This is described as a blend composed of entirely from Habano-seed tobaccos.
La Gloria Cubana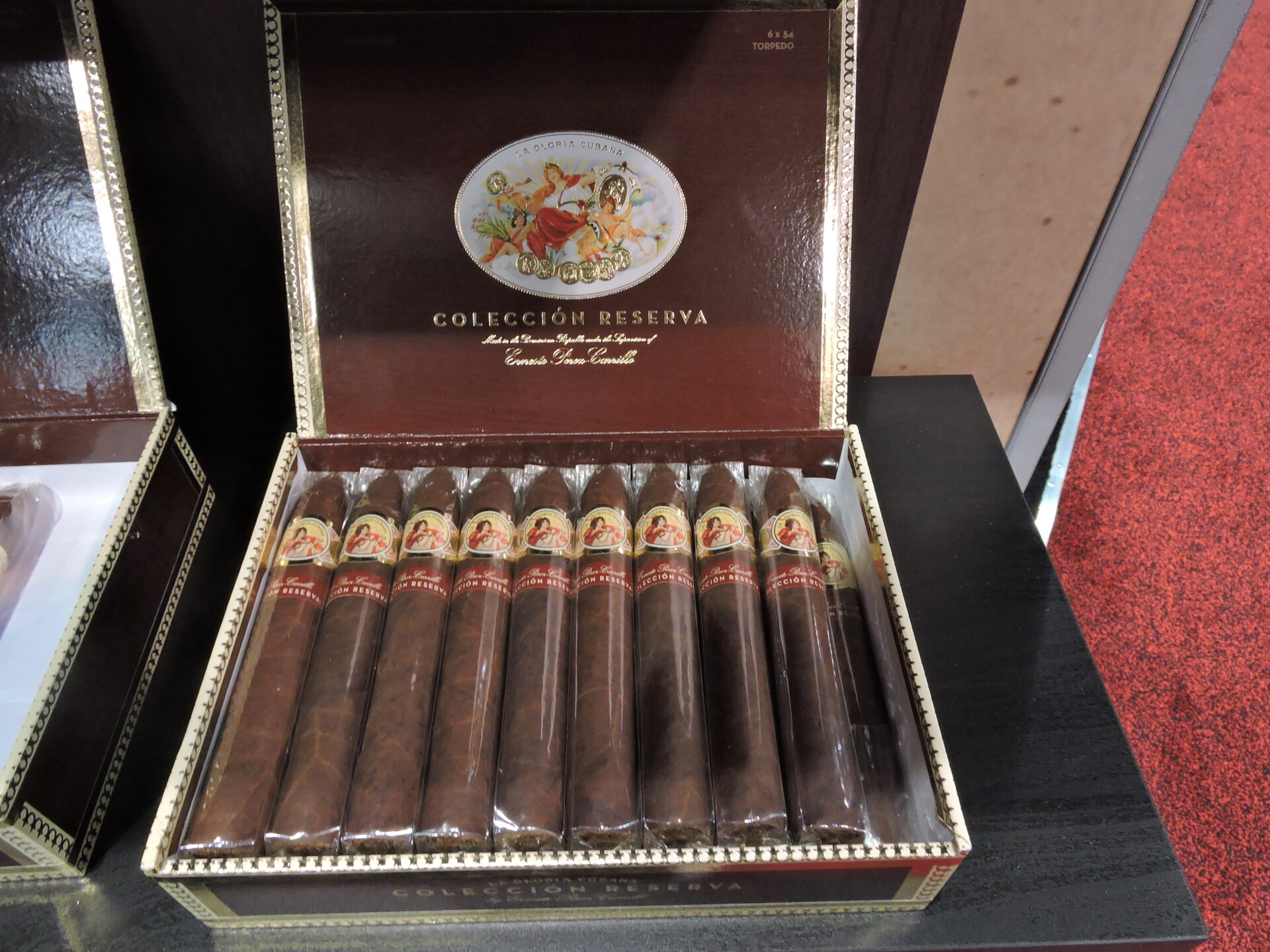 This year La Gloria Cubana introduced the La Gloria Cubana Colección Reserva. This is a collaboration done with brand founder Ernesto Perez-Carrillo Jr. This is Perez-Carrillo's first La Gloria Cubana release since he left General Cigar in 2009 (although Perez-Carrillo did team up with General to produce 2014's Re+United cigar – a non-La Gloria Cubana release). It's a Sumatra wrapped blend (a wrapper Perez-Carrillo is known for) being produced at Perez-Carrillo's Tabacalera La Alianza, but sold through General.
During the Michael Giannini era at General Cigar, La Gloria Cubana remained a "boutique" style brand, but it was also a brand known for introducing innovative concepts. The new  La Gloria Cubana Colección Reserva seems to be a throwback to the classic days of La Gloria Cubana.
Macanudo
General's flagship brand had the big release this year. The Macanudo Inspirado brand, introduced a couple of years ago received two new blends – Macanudo Inspirado White and Macanudo Inspirado Black. The new Inspirado Black replaces the existing Inspirado Black, which was an internet/catalog exclusive. The two new blends got a big push as it was a cigar available to all attendees at the 2017 IPCPR Opening Reception on July 10th. For the first time in five years, there wasn't a new limited edition Macanudo Estate release.
Partagas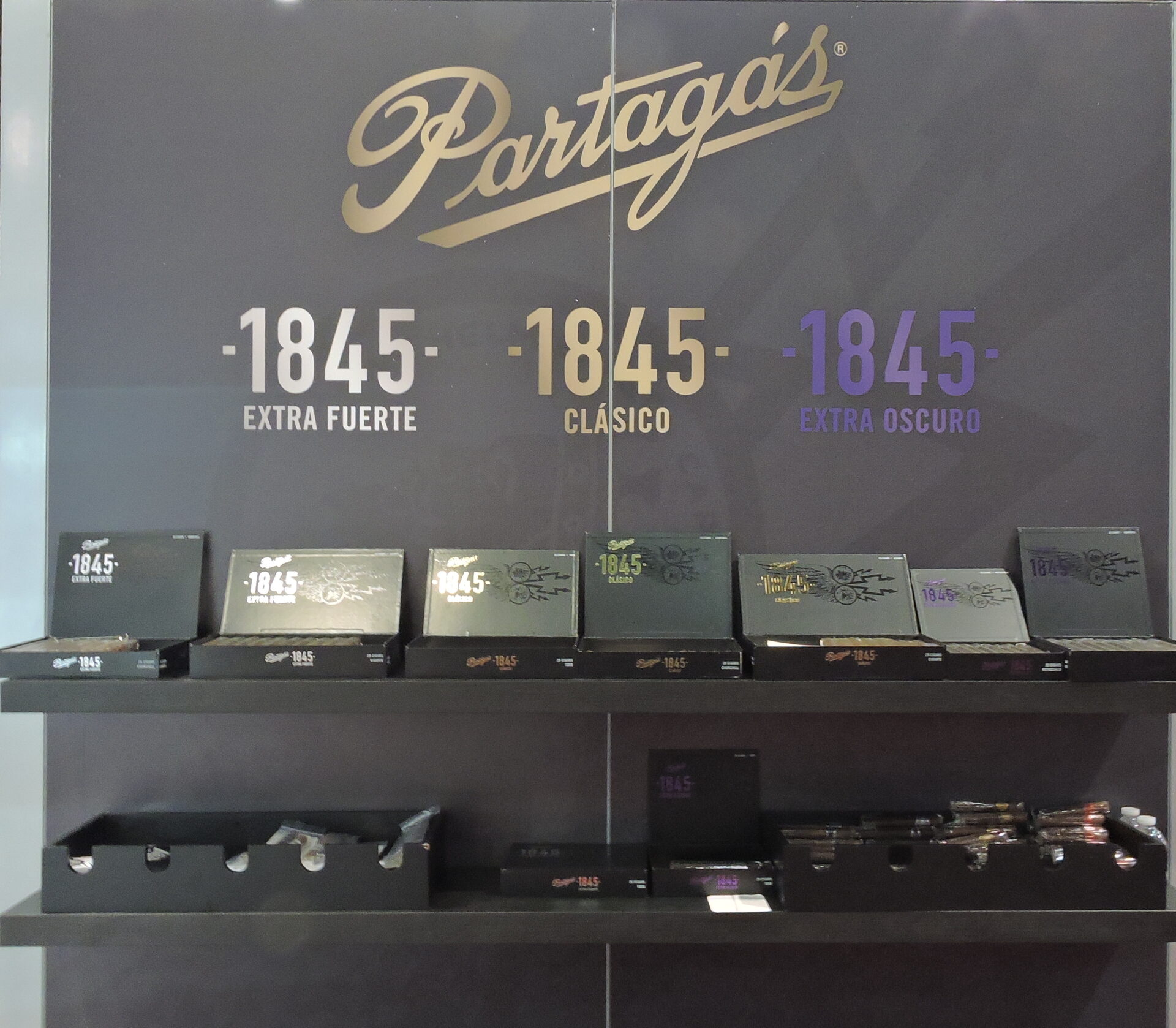 The big news is the Partagas 1845 line is getting a major overhaul. The original Partagas 1845 is getting rebranded Partagas 1845 Clasico. The Partagas 1845 Extra Fuerte, originally a brick and mortar exclusive, and the Partagas 1845 Extra Oscuro, originally an internet/catalog exclusive, will now be offered across all distribution channels. Each of the three lines of the Partagas 1845 will have new blends and new boxes (with room for warning labels). The one constant – the band designs.
Partagas also showcased the Partagas Heritage, released earlier this year.
Toraño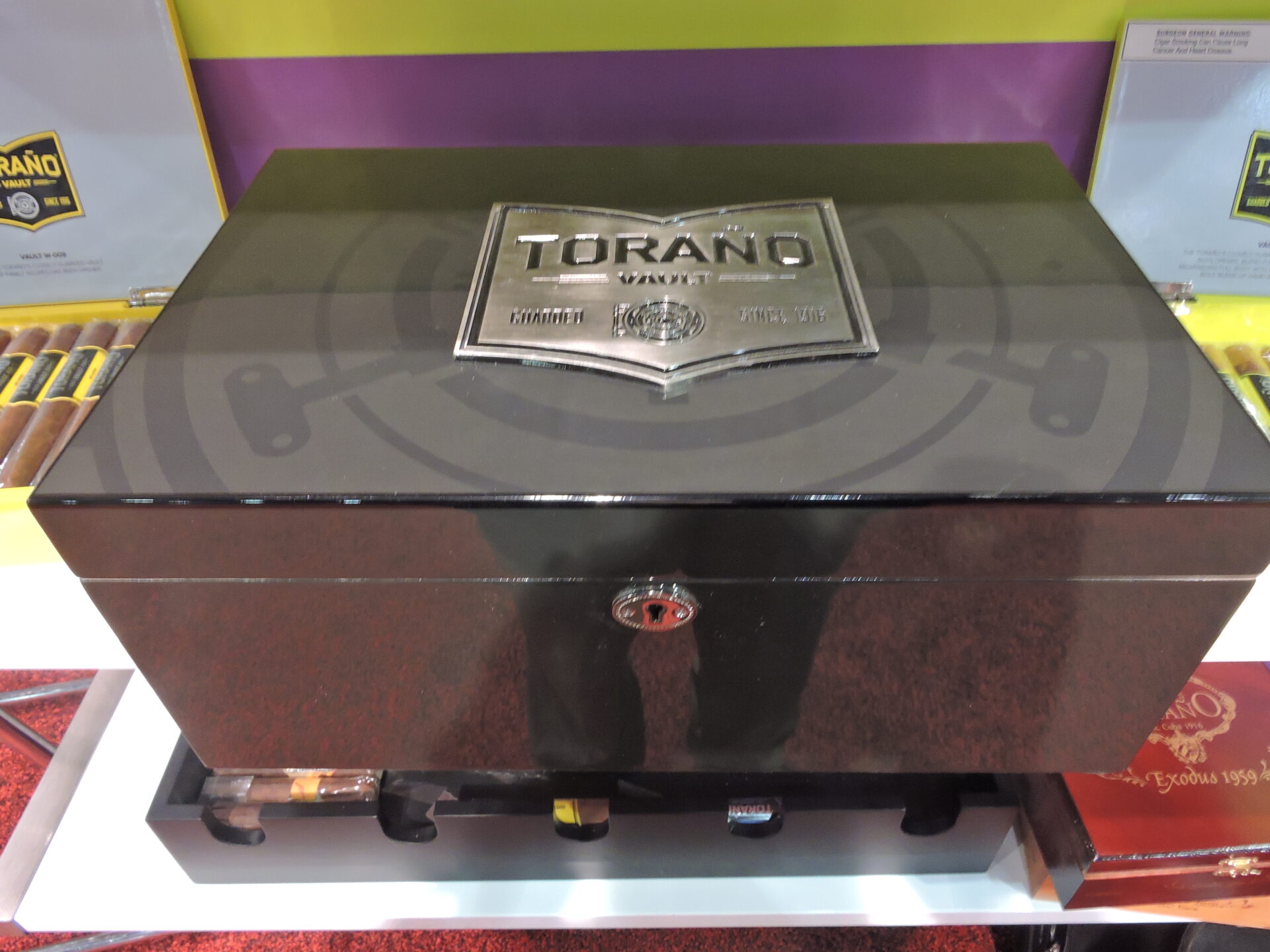 The past year and a half has been quite busy for the Toraño brand as it introduced seven new lines, including six in the Toraño Vault line, and the Toraño Exodus.
This year, General chose to keep the focus on the new Toraño lines and did not introduce anything new at the Trade Show. However, there was a new Toraño Vault humidor that was showcased that will be used for Toraño events.
Photo/Image Credits: Cigar Coop, except where noted.