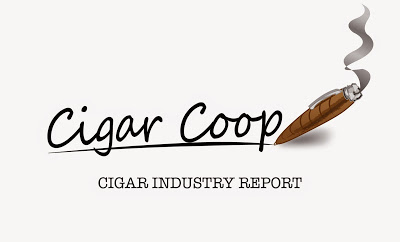 The Cigar Industry Report is a one-stop place to catch up on the activity here at Cigar Coop. It is a combination of the news reports, cigar reviews, and assessment updates we do throughout the week. In addition, each week we will look back at Cigar Coop history. Look for this report every Saturday morning at 8am Eastern Time.
Cigar Industry Report: Edition 402 (10/10/20)
The Headlines
Arturo Fuente and Padrón Announce Collaboration
In a historic announcement, Arturo Fuente and Padrón will be collaborating on a cigar series. News of this was broken by Cigar Aficionado. More news on Cigar Coop this upcoming week.
Arturo Fuente Announces Rare Pink Series
Arturo Fuente has announced a new limited production line to benefit breast cancer research. Known as the Rare Pinks, the cigars are scheduled to ship on November 18th to coincide with the 25th Anniversary date of the initial release of the Fuente Fuente OpusX. We've got the details here.
Battle of the Bands Post Game Ultimate Giveaway
Thank you to everyone who bought and/or promoted the Cigar Coop Battle of the Bands Sampler pack for Smoke Inn. We didn't expect to win, and didn't win. At the same time, this was a contest that was a lot of fun. This author learned a lot, and there was some great competition. I was particularly moved every time someone commented that they took the time to buy and enjoy the sampler pack assembled.  That being said, sometimes when you lose, you win. I feel really good about the way we approached this competition and wouldn't change a thing.
That being said, it's time to give back. Given things are not easy for people, I've decided to assemble a great sampler pack. It's open to all. In other words, NO PURCHASE REQUIRED AND EVERYBODY GETS A FAIR SHOT. The giveaway consists of five things and is valued at over $200.00! We've got the details here.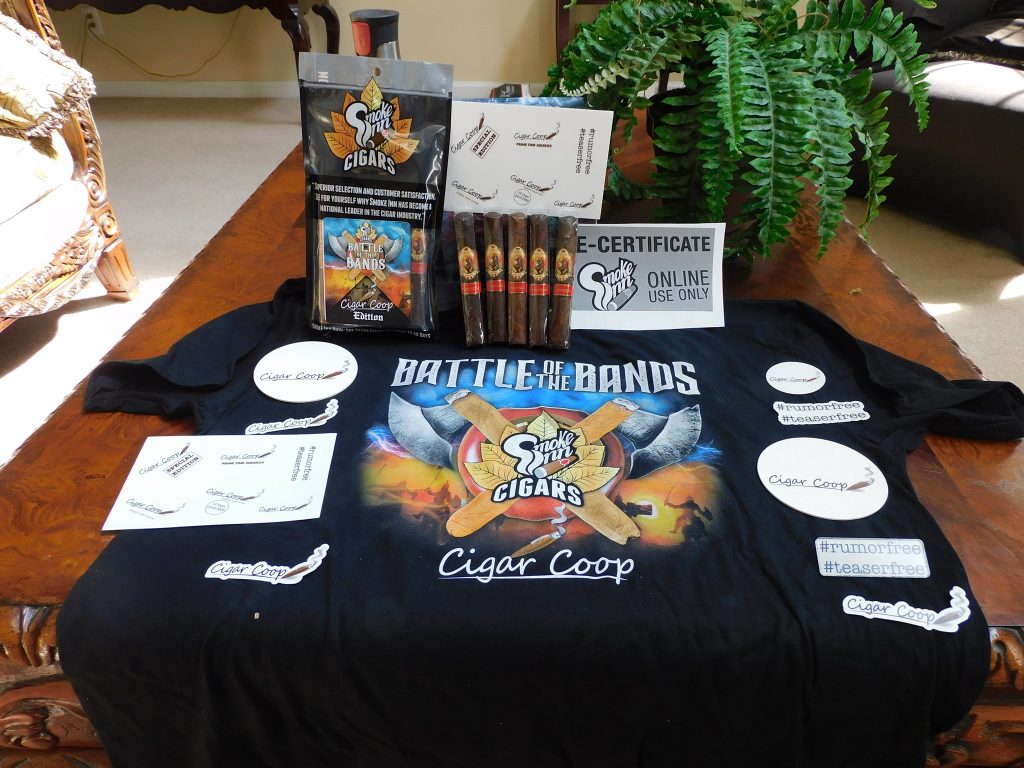 The News
Summer of '20 Coverage
Our Summer of '20 product coverage wrapped up on September 16. We are still publishing additional Spotlight reports. Our final Summer of '20 Report will be published this upcoming week.
Summer of '20 Spotlights
Product Coverage
Other News
Legislative News
U.S. Senate: S.9 is a proposed piece of legislation that calls for an exemption from FDA Regulation for premium handmade cigars. This week no new co-sponsors were added. The total number of sponsors remains at 15.
U.S. House of Representatives: H.R.1854 is the House Companion Bill to S.9. This week no new co-sponsors were added. The total number of sponsors remains 85.
Cigar Reviews
Assessments
Agile Cigar Reviews
Features and Blog
The Blog
Prime Time Podcasts
Prime Time Show
Prime Time Special Edition
Prime Time Jukebox
Upcoming Schedule
10/15: Prime Time Episode 160: Jeremiah Meerapfel
10/19: Prime Time Jukebox Episode 20: The 2020 Halloween Show
On This Date…
On this date Oct 10…
Oct 10, 2010: We did an event recap on the 2010 Lite Up Charlotte Event.
Oct 10 ,2012: We assessed the Rocky Patel Burn Naples, FL
Oct 10, 2013: We previewed the Epicurean Carnavale.
Oct 10, 2013: We reported on CigarChat joining the Armed Forces Radio Network.
Oct 10, 2013: We did a pre-release assessment on the Miro Special Edition Lancero.
Oct 10, 2014: We did an Assessment Update on the Viaje Exclusivo Leaded.
Oct 10, 2015: We published Cigar Industry Report: Volume 4, Number 46 (10/10/15)
Oct 10, 2016: We reported on Davidoff releasing accessories for the Royal Release line
Oct 10, 2016: We assessed the RoMa Craft Tobac CroMagnon Firecracker
Oct 10, 2016: We reported on Espinosa and Cigar Dojo's Sensei's Sensational Sarsaparilla II
Oct 10, 2016: We reported on the  Davidoff Royal Release 
Oct 10, 2017: We reported on Janelle Rosenfeld leaving Altadis U.S.A.
Oct 10, 2017: We assessed the Cornelius & Anthony Aerial Robusto
Oct 10, 2018: We reported on AJ Fernandez and Jochy Blanco teaming up for the San Lotano Dominicano
Oct 10, 2018: We assessed the Eastern Standard Midnight Express Robusto by Caldwell Cigar Company
Oct 10, 2019: We assessed the Davidoff Puro Dominicano Belicoso (2018 Vault Release)