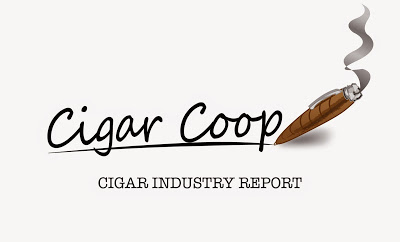 The Cigar Industry Report is a one-stop place to catch up on the activity here at Cigar Coop. It is a combination of the news reports, cigar reviews, and assessment updates we do throughout the week. In addition, each week we will look back at Cigar Coop history. Look for this report every Saturday morning at 8am Eastern Time.
Cigar Industry Report: Edition 427 (4/3/21)
The Headlines
Premium Cigar Association Launches PCA Product Hub
The Premium Cigar Association (PCA) announced today that on April 1st, it will launch the PCA Product HUB. The PCA Product HUB is a new online platform for manufacturers to offer special deals, limited edition cigars, and PCA Exclusives direct to its retail members. We have the details here.
Smokin Tabacco Cigar Family Charitable Foundation Fundraiser
See Smokin Tabacco's one year anniversary fundraiser for the Cigar Family Charitable Foundation.
The News
Product Coverage
Other News
Legislative News
Cigar Reviews
Assessments
Features and Blog
The Blog
Prime Time Podcasts
Prime Time Show
Prime Time Special Edition
Prime Time Jukebox
Upcoming Schedule
4/5: Prime Time Jukebox Episode 34: The 2021 Dedications Show
4/8: Prime Time Episode 182: Juan Lopez, Gurkha Cigars
4/13: Prime Time Special Edition 97: The Next Generation Discussion

On This Date…
On this date April 3rd..
Apr 3, 2013: We reported on what became the greatest April Fool's joke in the Cigar Industry.
Apr 3, 2013: We reported on the launch of the Drew Estate "Kentucky Fire Cured" line
Apr 3, 2013: We assessed the Padilla Reserva Maduro
Apr 3, 2014: We reported on the return of the La Palina Collection Mr. Sam along with line extensions.
Apr 3, 2014: We did an assessment update on the Asylum 13 Ogre Robusto (5 x 50)
Apr 3, 2014: We reported on the 2014 My Father TAA Exclusive.
Apr 3, 2015: We did an Assessment Update on the AVO Limited Edition 2006 – Avo 80th (Part of AVO's Greatest Hits Sampler)
Apr 3, 2016: We reported on the Crowned Heads Four Kicks Black Buckle adding two new sizes to Famous Smoke Shop Exclusive Line
Apr 3, 2017: We assessed the Torano Vault E-021 Robusto
Apr 3, 2017: We reported on the Alec Bradley Black Market Illicit TAA Exclusive
Apr 3, 2018: We assessed the Aladino Maduro Cazador by JRE Tobacco Co
Apr 3, 2018: We reported on the return of the Davidoff Selección 702 Limited Edition 2009
Apr 3, 2019: We reported on Altadis U.S.A. releasing the Montecristo Classic Mini Cigarillo
Apr 3, 2019: We reported on Warped Cigars' Flor Del Valle Ghost Orchid
Apr 3, 2019: We assessed the AJ Fernandez New World Cameroon Selection Toro
Apr 3, 2019: We reported on the launch of Cigar Marketplace
Apr 3, 2020: We published an Agile Cigar Review on the Atabey Sabios by Selected Tobacco
Apr 3, 2020: We reported on Davidoff delaying its 2020 Product Innovation Plan
Apr 3, 2020: We reported on the Crowned Heads – ACE Prime Cigars Strategic Alliance
Apr 3, 2020: We reported on the Artesano Del Tabaco Viva La Vida Club 500