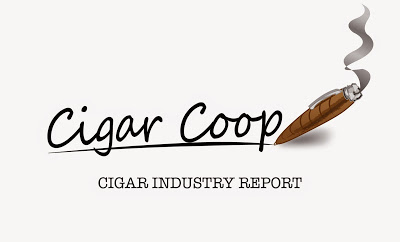 The Cigar Industry Report is a one-stop place to catch up on the activity here at Cigar Coop. It is a combination of the news reports, cigar reviews, and assessment updates we do throughout the week. In addition, each week we will look back at Cigar Coop history. Look for this report every Saturday morning at 8am Eastern Time.
Cigar Industry Report: Edition 429 (4/17/21)
The Headlines
Ferio Tego, LLC Inks Deal with Davidoff of Geneva USA for U.S. Distribution
Ferio Tego LLC has announced tha Davidoff of Geneva will handle its sales and distribution. We've got the details here.
Smokin Tabacco Cigar Family Charitable Foundation Fundraiser
See Smokin Tabacco's one year anniversary fundraiser for the Cigar Family Charitable Foundation.
Prime Time Show
The News
Product Coverage
Other News
Legislative News
U.S. Senate: S.438 is a proposed piece of legislation that calls for an exemption from FDA Regulation for premium handmade cigars. This week no new co-sponsors were added. The total number of sponsors remains at nine.
Cigar Reviews
Assessments
Agile Cigar Reviews
Features and Blog
Feature Stories
The Blog
Prime Time Podcasts
Prime Time Show
Prime Time Special Edition
Prime Time Jukebox
Upcoming Schedule
4/19: Prime Time Jukebox Episode 35: Battle of the Bands 2021 Championship Pre-Game Show
4/22 Prime Time Episode 184: Manuel Quesada, Quesada Cigar
4/27: Prime Time Special Edition 98: Miguel Schoedel, Crowned Heads

On This Date…
On this date April 17th..
Apr 17, 2011: We visited the Metropolitian Society in Fairfield, NJ
Apr 17, 2011: We assessed the Tatuaje Seleccion de Cazador Especiales
Apr 17, 2012: We assessed the Tatuaje Cojonu 2012 Reserva
Apr 17, 2013: We assessed the AVO Limited Edition 2013 – The Dominant 13th (AVO LE13)
Apr 17, 2014: We assessed the Tatuaje 10th Anniversary Belle Encre Reserva
Apr 17, 2014: We reported on the Viaje Zombie 2014 Series
Apr 17, 2015: We reported on the Crowned Heads – The Angel's Anvil 2015
Apr 17, 2015: We reported on the launch of Protocol Cigars.
Apr 17, 2015: We reported on the AJ Fernandez New World Brute
Apr 17, 2015: We reported on the George Rico S.T.K. Miami Zulu Zulu Mas Paz Edition
Apr 17, 2015: We reported on the Por Larrañaga TAA En Cedro by Altadis U.S.A.
Apr 17, 2015: We reported on the Casa Magna D. Magnus II TAA Exclusive Hadrian
Apr 17, 2016: We assessed the Wilson Adams Black Label No. 4
Apr 17, 2017: We assessed the Fuente Fuente OpusX Rosado Oscuro Oro Robusto
Apr 17, 2017: We reported on MLB Cigar Ventures' Imperia Aventador
Apr 17, 2018: We assessed the Trinidad Santiago Robusto by Altadis U.S.A.
Apr 17, 2018: We reported on Ventura Cigar Company promoting Michael Giannini to General Manager
Apr 17, 2018: We reported on the Casa Fernandez Tobacco Haven 30th Anniversary Cigar
Apr 17, 2018: We reported on the Black Label Trading Company Bishops Blend Vintage 2018
Apr 17, 2019: We reported on Delaware becoming the 11th State to raise the tobacco purchase age to 21
Apr 17, 2019: We reported on the Trump Administration plans for further travel restrictions to Cuba and further sanctions against Nicaragua
Apr 17, 2019: We reported on the Debonaire House Indian Motorcycle Connecticut Shade Canadian Release
Apr 17, 2019: We reported on Drew Estate's release of the Flying Pig Series for 2019
Apr 17, 2019: We did an Agile Cigar Review on the Nat Sherman Timeless Sterling Short Robusto
Apr 17, 2020: We reported on Drew Estate's release of the Flying Pig Series for 2020
Apr 17, 2020: We assessed the La Flor Dominicana TAA 50th Segunda Edición Natural