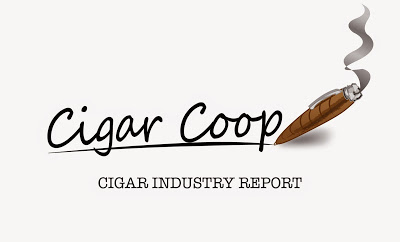 The Cigar Industry Report is a one-stop place to catch up on the activity here at Cigar Coop. It is a combination of the news reports, cigar reviews, and assessment updates we do throughout the week. In addition, each week we will look back at Cigar Coop history. Look for this report every Saturday morning at 8am Eastern Time.
Cigar Industry Report: Edition 436 (6/5/21)
The Headlines
Camacho Liberty 2021 Announced
When the summer season comes around, you can count on Camacho Liberty. This past week Davidoff announced its 2021 installment of the series. We've got the details here.
The News
Product Coverage
Other News
Legislative News
U.S. Senate: S.438 is a proposed piece of legislation that calls for an exemption from FDA Regulation for premium handmade cigars. This week no new co-sponsors were added. The total number of sponsors remains at nine.
Cigar Reviews
Assessments
Agile Cigar Reviews
Features and Blog
Feature Story
The Blog
Prime Time Podcasts
Prime Time Show
Prime Time Special Edition
Prime Time Jukebox
Quesada Corner
Upcoming Schedule
6/7:  Prime Time Jukebox Episode 40: The Punk Rock Show
6/10: Prime Time Episode 191: Scott Pearce, Premium Cigar Association
6/15: Prime Time Special Edition 102: Liana Fuente

On This Date…
On this date June 5th.
June 5, 2012: We previewed on the Ortega Serie "D" Natural
June 5, 2013: We did an Assessment Update on the Quesada Oktoberfest 2012 Kaiser Ludwig
June 5, 2014: We reported on the Perdomo Double Aged 12 Year Vintage
June 5, 2014: We did an Assessment Update on the RoMa Craft Tobac CroMagnon Fomorian 2014
June 5, 2014: We reported on the bands for Viaje Zombie Antidote
June 5, 2015: We reported on the CAO SolFyre
June 5, 2015: We reported on the MoyaRuiz Chinese Finger Trap
June 5, 2015: We did an Agile Cigar Review on the Viaje Zombie Super Shot 2015
June 5, 2016: We did an Agile Cigar Review on the Indian Motorcycle Habano Toro
June 5, 2017: We reported on the Black Label Trading Company Morphine 2017
June 5, 2017: We reported on Serino Cigar Company's the plans to introduce the Wayfarer at 2017 IPCPR Trade Show
June 5, 2017: We assessed the AVO Improvisation LE17
June 5, 2017: We reported on the Cornelius & Anthony Cornelius Lonsdale
June 5, 2017: We reported on Casa de Montecristo opening a Premium Cigar Lounge in Austin
June 5, 2018: We reported on the  Romeo y Julieta 1875 Nicaragua
June 5, 2018: We assessed the Viaje Hamaki (2017)
June 5, 2018: We reported on the  Aganorsa Leaf Signature Selection
June 5, 2019: We reported on White Hat Cigars changing its name to La Familia Robaina
June 5, 2019: We reported on Brad Winstead being named the bew Head of Casa de Montecristo
June 5, 2019: We assessed the Crowned Heads Headley Grange Black Lab LE 2018
June 5, 2019: We reported on the Gurkha Treinta
June 5, 2019: We reported on the Plasencia Alma del Fuego  
June 5, 2019: We reported on a Trump Sanctions Against Cuba Eliminates Group People to People Travel
June 5, 2020: We reported on the RoMa Craft Tobac CRAFT 2020
June 5, 2020: We reported on the Drew Estate expanding ACID 20 with Toro and Robusto Tubo
June 5, 2020: We reported on RoMa Craft Tobac WeaselFest 2020
June 5, 2020: We reported on the national release of the Aladino Cameroon.
June 5, 2020: We reported on the La Aurora TAA Exclusivo
June 5, 2020: We reported on Cavalier Genève announcing distribution for Angola