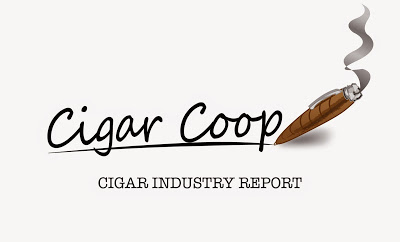 The Cigar Industry Report is a one-stop place to catch up on the activity here at Cigar Coop. It is a combination of the news reports, cigar reviews, and assessment updates we do throughout the week. In addition, each week we will look back at Cigar Coop history. Look for this report every Saturday morning at 8am Eastern Time.
Cigar Industry Report: Edition 329 (5/11/19)
Feature of the Week: Courtney Smith and Todd Vance Out at Cornelius & Anthony
Courtney Smith and Todd Vance, two key players at Cornelius & Anthony, are no longer with the company. The move came yesterday as a result of a shakeup of the sales force within the company. We got the details here.
News and Previews
---
Assessments
---
Prime Time Show
On Episode 94, we had our All-Star Media Panel #5 featuring Eric Guttormson of Cigar Dojo and Seth Geise and John MacTavish of Developing Palates.
Prime Time Special Edition
For Special Edition #53, we had our Two Year Anniversary Show
Schedule
Prime Time
Episode 95 (5/16/19) Florida Barn Smoker 2019 Pre-Game Show with Jeff Borysiewicz
Episode 96 (5/23/19) Justin Andrews, General Cigar
Prime Time Special Edition
Special Edition #54 (5/2119): Indianapolis 500 Preview Show
May 11, 2012: We did a pre-release review of the Solaris by Arturo Fuente – the fourth release of Smoke Inn's MicroBlend Series.
May 11, 2012: In conjunction with Stace Berkland from Leaf and Grape, we did an interview with La Sirena Brand Manager, Arielle Ditkowich.
May 11, 2013: We published Cigar Week Wrap: Volume 2, Number 17 (5/11/13)
May 11, 2013: We reported on plans for the Rocky Patel Royale  and Bold by Nish Patel by Rocky Patel Premium Cigars.
May 11, 2013: We reported on the L'Atelier Extension de la Racine and previewed the L'Atelier Maduro.
May 11, 2014: We assessed the Total Flame FTW
May 11, 2014: We reported on the Sindicato Maduro.
May 11, 2015: We reported on the La Aurora Cien Años Preferidos becoming an exclusive to Havana Cigar Club in Rhode Island
May 11, 2015: We did a pre-review on the RoMa Craft Tobac Neanderthal HN
May 11, 2015: We reported on the MBombay Habano.
May 11, 2016: We reported on an E-Liquid Company filing the first legal challenge against FDA Regulations
May 11, 2016: We assessed the Flor de las Antillas Maduro Box Pressed Torpedo by My Father Cigars
May 11, 2016: We reported on the AVO Syncro Nicaragua Fogata
May 11, 2016: We reported on the Viaje Zombie Biohazard 
May 11, 2016: We reported on Espinosa Cigars responding to FDA Regulations
May 11, 2017: We reported on the Patina Connecticut and Patina Habano heading to U.S. Shops
May 11, 2017: We reported on the H. Upmann by AJ Fernandez Released
May 11, 2017: We reported on the FDA releasing its revised Compliance Deadline Schedule
May 11, 2018: We assessed the 1502 Serious Cigars Edition
May 11, 2018: We reported on the availability of the Flor de D'Crossier Seleccion Suprema No. 560 and Selection 512
May 11, 2018: We reported on Quesada Cigars major Executive Restructuring
May 11, 2018: We published Prime Time Episode 52: Juan Lopez, Gurkha Cigars