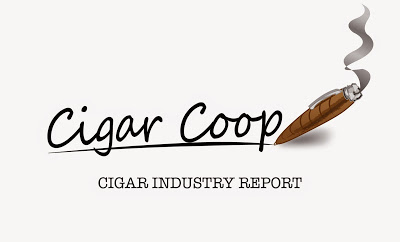 The Cigar Industry Report is a one-stop place to catch up on the activity here at Cigar Coop. It is a combination of the news reports, cigar reviews, and assessment updates we do throughout the week. In addition, each week we will look back at Cigar Coop history. Look for this report every Saturday morning at 8am Eastern Time.
Cigar Industry Report: Edition 416 (1/16/21)
The Headlines
2020 Prime Time Awards
This week we announced the winners of the 2020 Prime Time Awards
Year in Review
This week we completed our Performance Rankings for 2020.
Scandinavian Tobacco Group Splits General Cigar Portfolio and Launches Forged Cigar Company
Scandinavian Tobacco Group (STG) has announced it is dividing its portfolio of premium cigar brands. Several brands will be moving into a new subsidiary known as Forged Cigar Company while other brands will remain under the existing General Cigar Company umbrella. We've got the details here.
The News
Product Coverage
Other News
Stallone Cigars: Announced a price Increase on its Toro offerings
Tarazona Cigars: . Named Benigno "Ben" Rosario has been Vice President of International Sales and Development and Justin Sandlin will be the Southwest Regional Sales Manager.
Legislative News
Cigar Reviews
Assessments
Features and Blog
The Blog
No blog entries this week
Prime Time Podcasts
Prime Time Show
Prime Time Special Edition
Prime Time Jukebox
Live from the Library
This week we ran a series of live podcasts around Cigar Aficionado's Top 25 Reveal:
Upcoming Schedule
1/18 Prime Time Jukebox Episode 28: Out of the Comfort Zone
1/19 Prime Time Special Edition 91: 2020 Top Ten Recap and Year in Review
1/21 Prime Time Episode 171: Abe Dababneh – The Great Smoke Pre-Game Show
On This Date…
On this date January 16th…
Jan 16, 2012: We previewed projects Tatuaje had planned for 2012.
Jan 16, 2012: We assessed the Rocky Patel Winter Collection 2012.
Jan 16, 2013: We previewed the H. Upmann Legacy by Altadis.
Jan 16,2013: We reposted a press release announcing the Cubanacan Habano.
Jan 16, 2013: We assessed the Alec Bradley Maxx Brazil.
Jan 16, 2014: We assessed the Pedro Martin Limited Edition.
Jan 16, 2015: We reported on Warped Cigars' plans to launch the La Hacienda Line.
Jan 16, 2015: We did an Assessment Update on the Nomad S-307 Robusto.
Jan 16, 2015: We reported on the Davidoff Pause sampler.
Jan 16, 2015: The Cigar Media Association named Cigar Dojo its Cigar Media Member of the Year.
Jan 16, 2015: The Cigar Media Association named the Illusione Fume D'Amour its Cigar of the Year
Jan 16, 2015: The Cigar Media Association named Crowned Heads its Brand of the Year
Jan 16, 2016: We reported on the Rocky Patel Ice Arrives at JR Cigar
Jan 16, 2016: We published the Cigar Industry Report: Volume 5, Number 8 (1/16/16)
Jan 16, 2017: We reported on PDR Cigars' Flores y Rodriguez Connecticut Valley Reserve Gen2
Jan 16, 2017: We published Editor's Corner Volume 6 Number 2a: Footnotes on the Petition to Support HR 564
Jan 16, 2017: Announced La Zona as our 2016 Small Factory of the Year.
Jan 16, 2018: We assessed the Plasencia Cosecha 146 San Agustin
Jan 16, 2018: We unveiled our #4 Cigar for 2017, the Crux Limitada Show Exclusive 2016
Jan 16, 2018: Announced Southern Draw Cigars as our 2017 Small Company of the Year
Jan 16, 2019: We reported on the Padilla Finest Hour
Jan 16, 2019: We reported on the Viaje Super Shot 2019
Jan 16, 2019: Announced Joya De Nicaragua as our 2018: Large Company of the Year 
Jan 16, 2020: We reported on Micallef Cigars plans to attend PCA 2020 Trade Show and its vision for the year ahead
Jan 16, 2020: We reported on C.L.E. Cigar Company's plans to attend the 2020 PCA Trade Show
Jan 16, 2020: We published the blog entry How to Cut, Light, and Enjoy Your Cigar with Nick Perdomo
Jan 16, 2020: We reported on the Montecristo Volume 1: 100 Days
Jan 16, 2020: We reported on the FDA reaffirming ongoing enforcement of age compliance for tobacco purchases
Jan 16, 2020: We published our Country of Origin Performance Ratings  for 2019