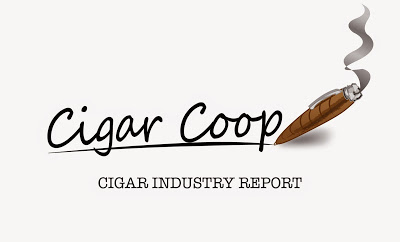 The Cigar Industry Report is a one-stop place to catch up on the activity here at Cigar Coop. It is a combination of the news reports, cigar reviews, and assessment updates we do throughout the week. In addition, each week we will look back at Cigar Coop history. Look for this report every Saturday morning at 8am Eastern Time.
Cigar Industry Report: Edition 432 (5/8/21)
The Headlines
Drew Estate Completes 2021 Product Announcements
Drew Estate has completed its #DEBonazaTakeover. A series of product announcements for Drew Estate and Joya de Nicaragua over a two week period. We have the full list of products unveiled for 2021:
Habanos World Days
Habanos World Days was a virtual interpretation of the Festival de Habano event which was cancelled due to the pandemic. We got details of the new releases here:
The News
Product Coverage
Other News
Legislative News
Cigar Reviews
Assessments
Agile Cigar Reviews
None this week
Features and Blog
None this week
Prime Time Podcasts
Prime Time Show
Prime Time Special Edition
Prime Time Jukebox
Quesada Corner
Upcoming Schedule
5/11: Prime Time Special Edition 99: Nick Perdomo, Perdomo Cigars
5/13: Prime Time Episode 187: Armand Assante
5/17: Prime Time Jukebox Episode 37: The Frank Sinatra Victory Lap

On This Date…
On this date May 8th..
May 8, 2012: We assessed the Avo XO Presto
May 8, 2013: We published the Feature Story A Discussion on Fire Curing of Tobacco
May 8, 2014: We assessed the Sindicato by Sindicato Cigars
May 8, 2015: We reported on Chinnock Cellars Cigars plans to release XOXO at 2015 IPCPR Trade Show
May 8, 2015: We did an Agile Cigar Review on the Camacho Ecuador Toro
May 8, 2016: We assessed the Paul Garmirian 25th Anniversary Connoisseur
May 8, 2016: We published the Feature Story Understanding the Grandfather Date for FDA Regulation of Premium Cigars
May 8, 2017: We published the Feature Story General Cigar Company Strengthens Ground Game Through Brand Ambassador Team
May 8, 2018: We assessed the Macanudo Inspirado Red Robusto
May 8, 2019: We assessed Tatuaje – The Bride
May 8, 2019: We reported on Micallef Cigars opening a new Distribution Center and Company Headquarters
May 8, 2020: We did an Agile Cigar Review on the  Gran Habano Blue in Green Corona