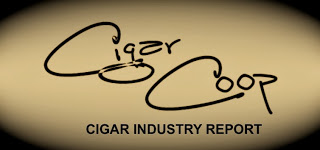 The Cigar Industry Report is a one stop place to catch up on the activity here at Cigar Coop and Stogie Geeks. It is a combination of our news reports, cigar reviews, and assessment updates we do throughout the week. We will also recap what happened on our Stogie Geeks show. Finally, each week we will look back at Cigar Coop history. Look for this report every Saturday morning at 8am Eastern time.


IPCPR 2014


Our 2014 IPCPR Digest is live. Follow this to keep track of all products and news related to this year's trade show in July.

We have completed 6 installments of our 2014 IPCPR Preview Series. Part 7 will be this Sunday.
Part 1: "The Five Boutiques to Watch."
Part 2: The Potential Cigar Trends
Part 3: Manufacturer Spotlight
Part 4: Around the Show Floor (First Pass)
Part 5: Around the Show Floor (Second Pass)
Part 6: Predictions for the Five Hottest Cigars
Feature of the Week: IPCPR Trade Show Prepares to Open Sunday
The 82nd Annual Trade Show and Convention opens this Sunday in Las Vegas. Stay tuned to Cigar Coop for continuing coverage.
IPCPR News and Previews
.
This week the busy news leading up to the IPCPR 2014 Trade Show continued. All of these cigars will be launched at the 2014 IPCPR Trade Show.
Other News
Legislative News
FDA: Two new co-sponsors, Dutch Ruppersberger [D-MD] and David Schweiker [R-AZ] have signed on to HR792. The total now is at 159 co-sponsors (160 total sponsors)
The period for Public Comment to the FDA's Deeming Document has been extended 30 days until August 8th. If you are looking for guidance on how to comment, follow the links below:


We have a digest below of our links and other useful links when making your response:
Stogie Geeks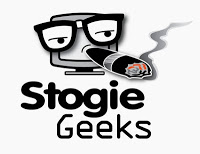 There was no Stogie Geeks Episode this week. We will broadcast again on 7/24 with our guest George Rodriguez of Rodrigo Cigars.