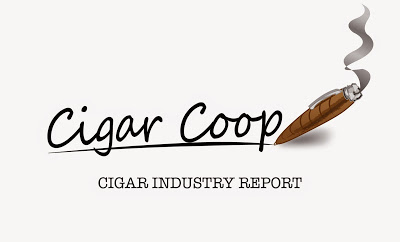 The Cigar Industry Report is a one stop place to catch up on the activity here at Cigar Coop. It is a combination of our news reports, cigar reviews, and assessment updates we do throughout the week. Finally, each week we will look back at Cigar Coop history. Look for this report every Saturday morning at 8am Eastern time.
Cigar Industry Report: Volume 6, Number 23 (Edition 224 4/29/17)
Feature of the Week: Altadis and Ortega Products Receive Grandfather Determination
Recently 13 premium cigar products have been determined to have grandfather (predicate date) status by the FDA. This includes five products from Altadis as well as the REO and VIBE lines from Ortega Premium Cigars. These are believed to be the first premium cigar products to receive this designation.
News Recap
---
Assessments
Agile Cigar Reviews
---
Prime Time Show
Episode 3 featured Danny Vazquez of Baracoa Cigar Company as our special guest and co-host. In our Debonaire Ideal we discussed "Retro Things" and in our Deliberation Segment we played Commissioner in the Cigar Industry's Battle Against the FDA.
Our show is available on YouTube, Podbean, iTunes, Tune In Radio, and Google Play.
Upcoming Schedule (Subject to Change)
Episode 4 (5/04/17): Big Tuna and Yellow Snapper – The Cuban Show
Episode 5 (5/11/17): TBD
Episode 6 (5/18/17): Fred Rewey (Nomad Cigar Company), John Reiner (Special Co-Host)
Episode 7 (5/25/17): Felix Assouline, Felix Assouline Cigars
Episode 8 (6/1/17): James Brown, Black Label Trading Co / Black Works Studio
Episode 9 (6/8/17): Riste Riatevski, JSK Cigars, Tom Person (Special Co-Host)
Episode 10 (6/15/17): Bryan Mussard, Cattle Baron Cigars
Episode 11 (6/22/17): Claudio Sgroi, Mombacho Cigars
Episode 12 (6/29/17): Juan Cancel and Bill Ives, Cubariqueño Cigar Company