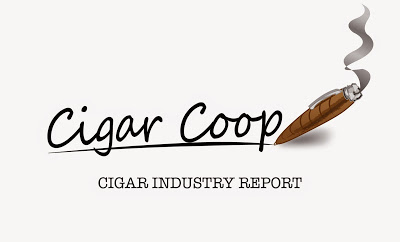 The Cigar Industry Report is a one-stop place to catch up on the activity here at Cigar Coop. It is a combination of the news reports, cigar reviews, and assessment updates we do throughout the week. In addition, each week we will look back at Cigar Coop history. Look for this report every Saturday morning at 8am Eastern Time.

Cigar Industry Report: Volume 6, Number 51 (Edition 252 11/11/17)
Feature of the Week: Trump Sanctions Program for Cuba Goes into Effect
Back in June, U.S. President Donald Trump announced he was rolling back some of former President Barack Obama's directives designed at opening up trade and relations with Cuba. This week the Treasury Department unveiled new regulations on what this means for travel and commerce. We have the details here.
News and Previews
---
Assessments
Agile Cigar Reviews
Cigar Coop Coffee Collection
Reminder, we have partnered with Layne Coffee to offer two unique coffee blends. We have the details here. You can also order your coffee here.
---
Prime Time Show
This week, we broadcasted live from Corona Cigar Company in Orlando, Florida for Episode 29. We welcomed our Special Guest Jeff Borysiewicz, owner and founder of Corona Cigar, as well as owner and founder of the Florida Sun Grown Tobacco Farm. We talked about Jeff's relationship with the late Avo Uvezian in our Debonaire Ideal segment. Finally, we discussed cigar retailers in our Deliberation segment.
Our shows are available on YouTube, Podbean, iTunes, Tune In Radio, and Google Play.
Upcoming Schedule (Subject to Change)
Special Edition #16 (11/14/17): La Zona Palooza Post Game Edition
Episode 30 (11/16/17): Ian Reith, Dapper Cigars
Episode 31 (11/21/17): Oliver Nivaud, United Cigars *Tuesday Show*
Episode 32 (11/30/17): Carson Serino, Serino Cigar Company
Episode 33 (12/5/17): The 2017 Cigar Aficionado Top 25 Pre-Game Analysis
Episode 34 (12/14/17): Ram Rodriguez, El Artista

---
On this date November 11th…