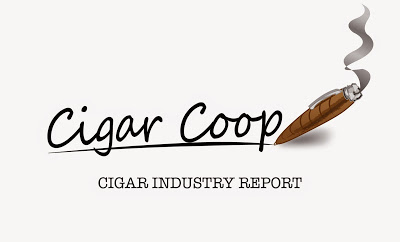 The Cigar Industry Report is a one-stop place to catch up on the activity here at Cigar Coop. It is a combination of the news reports, cigar reviews, and assessment updates we do throughout the week. In addition, each week we will look back at Cigar Coop history. Look for this report every Saturday morning at 8am Eastern Time.
Cigar Industry Report: Edition 434 (5/22/21)
The Headlines
Tobacco Plus Expo (TPE) 2021
We recapped TPE 2021 from the sidelines in this feature story
The News
Product Coverage
Other News
Legislative News
U.S. Senate: S.438 is a proposed piece of legislation that calls for an exemption from FDA Regulation for premium handmade cigars. This week no new co-sponsors were added. The total number of sponsors remains at nine.
Cigar Reviews
Assessments
Agile Cigar Reviews
Features and Blog
The Blog
Prime Time Podcasts
Prime Time Show
Prime Time Special Edition
Prime Time Jukebox
Quesada Corner
Upcoming Schedule
5/24: Prime Time Episode 189: Jeff Borysiewicz
6/1: Prime Time Special Edition 101: Glynn Loope and Joshua Harbursky
TBD:  Prime Time Jukebox Episode 38: TBA

On This Date…
On this date May 22nd..
May 22, 2011: We assessed the Zino Platinum Z-Class Series by Davidoff
May 22, 2013: We assessed the Ortega Wild Bunch 2013 Dandy McCoy "Empire State"
May 22, 2013: We previewed the Duck Commander by Ted's Cigars
May 22, 2014: We reported on the Smoke Inn MicroBlend 601 La Bomba Bunker Buster
May 22, 2014: We assessed the Jaxx LT by La Sirena
May 22, 2015: We did an Agile Cigar Review on the Viaje Holiday Blend 2014
May 22, 2015: We reported on Espinosa Cigar relaunching the Murcielago
May 22, 2015: We published the feature story Romeo by Romeo y Julieta Aging Room Launched in Charlotte, North Carolina
May 22, 2015: We reported on Tatuaje "The Rumbo"
May 22, 2015: We reported on Tony Bellatto launching Siempre Tamboril
May 22, 2015: We reported on the Lost & Found Fresh Roasted
May 22, 2015: We reported on the  My Father Lounge Exclusive Box-Pressed 7 x 56 for Cutters Cigar Emporium
May 22, 2016: We did an Agile Cigr Review on the RoMa Craft Tobac Neanderthal HoxD
May 22, 2016: We reported on a second E-Liquid Company filing a lawsuit against the FDA
May 22, 2017: We assessed the MBombay Corojo Oscuro Gordo
May 22, 2017: We recapped Rafael Nodal and Hank Bischoff discussing the Strategic Partnership with Altadis USA on the Smooth Draws Radio Show
May 22, 2018: We reported on Altria announcing organizational structure changes for Nat Sherman
May 22, 2018: We assessed the Epic Habano Robusto
May 22, 2018: We published Prime Time Special Edition 31: One Year Anniversary with Ernesto Perez-Carrillo Jr.
May 22, 2019: We reported on IPCPR making a date change for the 2020 Convention & Trade Show
May 22, 2019: We did an Agile Cigar Review on the Diesel Whiskey Row Churchill
May 22, 2020: We did an Agile Cigar Review on the Camacho Ecuador BXP Gordo
May 22, 2020: We reported on the release of Viaje Farmhand Andre