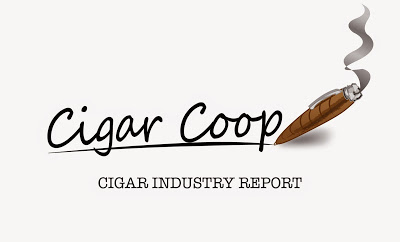 The Cigar Industry Report is a one-stop place to catch up on the activity here at Cigar Coop. It is a combination of the news reports, cigar reviews, and assessment updates we do throughout the week. In addition, each week we will look back at Cigar Coop history. Look for this report every Saturday morning at 8am Eastern Time.
Cigar Industry Report: Edition 520 (1/14/23)
The Headlines
2022 Cigar of the Year Countdown
This week, we concludeddthe Countdown for the Top 30 Cigars for 2022. This was the 13th consecutive year we ran a Countdown. Here are the details and criteria for the Countdown.
We also announced our Best Cigar Value for 2022, the Tatuaje T110 Reserva
2022 Year in Review
We published the following articles this week:
The News
Product Reports
Other News
Cigar Reviews
Assessments
Agile Cigar Reviews
The Smoking Syndicate
Quesada Corner
Features and Blog
Feature Story
The Blog
Prime Time Podcasts
Prime Time Show
Prime Time Special Edition
Prime Time Jukebox
Upcoming Schedule
1/16  Prime Time Jukebox Episode 87: 2023 Grammy Awards Preview
1/17 Prime Time Special Edition 134: Aging Experiment #5 Part One – Padrón Family Reserve No. 46 Maduro
1/19 Prime Time Episode 254: Juan Lopez, Gurkha Cigars
On This Date…
On this date January 14th
Jan 14, 2011: We paid tribute to New York City Cigar Retailer Larry Amoruso.
Jan 14, 2012: We assessed the 262 Paradigm Lancero.
Jan 14, 2013: We did an Assessment Update on the Alec Bradley Black Market.
Jan 14, 2014: We reported on the Torano Vault Gold VLE100, a limited edition event only cigar.
Jan 14, 2014: We assessed the Ditka 89 by Camacho Cigars.
Jan 14, 2015: We reported on the return of the RoMa Craft Tobac CroMagnon Fomorian for 2015
Jan 14, 2015: We reported on IPCPR relocating its headquarters to Washington DC
Jan 14, 2015: We assessed the Illusione Pactum.
Jan 14, 2015: We reported on the Romeo Anejo by Romeo y Julieta.
Jan 14, 2015: We reported on Hamlet Espinal succeeding Henke Kelner As General Manager of Tabadom Holdings under Davidoff
Jan 14, 2015: We unveiled our Brand Performance Ratings for 2014
Jan 14, 2016: We reported on Ricky Somoza being named U.S. Director of Operations at A.J. Fernandez Cigars.
Jan 14, 2016: We assessed the Arturo Fuente Don Carlos Personal Reserve Robusto.
Jan 14, 2016: We reported on Davidoff acquiring majority interest in Bluebell Cigars and establishing Davidoff of Geneva Asia.
Jan 14, 2017: We reported on the bill H.R. 564 introduced for 115th Congress to exempt premium cigars from FDA Regulation
Jan 14, 2017: We published Cigar Industry Report: Volume 6, Number 8 (1/14/17)
Jan 14, 2018: We assessed the Pier 28 Habano Corona Gorda
Jan 14, 2018: We unveiled our #6 Cigar of the Year for 2017, the Todos Las Dias Double Wide Belicoso by Dunbarton Tobacco & Trust
Jan 14, 2019: We reported on Smooth Draws Radio co-Founder Alan Friedman passing away
Jan 14, 2019: We reported on the return of the Nestor Miranda Special Selection
Jan 14, 2019: We named our Prime Time Awards 2018: Large Factory of the Year – Fábrica de Tabacos Joya de Nicaragua, S.A.
Jan 14, 2020: We reported on Gurkha Cigars decision to attend the 2020 PCA Trade Show
Jan 14, 2020: We reported on Oveja Negra Brands' decision to attend the 2020 PCA Trade Show
Jan 14, 2020: We published our Cigar of the Decade list
Jan 14, 2021: We published our Live from the Library: The 2020 CA Top 25 Reveal – Day Four (1/14/21)
Jan 14, 2021: We named our Prime Time Awards 2020: Small/Medium Company of the Year – Oveja Negra Brands
Jan 14, 2022: We reported on Raumzeit by German Engineered Cigars
Jan 14, 2022: We published our Country of Origin Performance Rankings
Jan 14, 2022: We published Live from the Library: The 2021 CA Top 25 Reveal – Day Four (1/13/21)