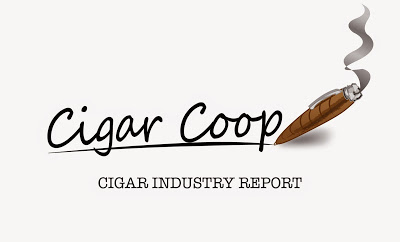 The Cigar Industry Report is a one-stop place to catch up on the activity here at Cigar Coop. It combines the news reports, cigar reviews, and assessment updates we do throughout the week. In addition, each week, we will look back at Cigar Coop history. Look for this report every Saturday at 8am Eastern Time.
Cigar Industry Report: Edition 557 (9/30/23)
The Headlines
DOJ Files Appeal on Decision to Vacate FDA's Deeming Rule on Premium Cigars
Today, the U.S. Department of Justice (DOJ) filed paperwork on behalf of the U.S. Food and Drug Administration (FDA) with the courts officially appealing the decision made by Judge Amit P. Mehta that ordered the Deeming Rule to be defeated. We have the details here.
The News
Product Reports
Other News
Cigar Reviews
Assessments
Agile Cigar Reviews
The Smoking Syndicate
Features and Blog
Feature Story
The Blog
Prime Time Podcasts
Prime Time Show
Prime Time Special Edition
Prime Time Jukebox
Upcoming Schedule
10/2 Prime Time Jukebox Episode 110: One Song to Define an Artist
TBA Prime Time Special Edition 148: La Zona Palooza Pre-Game
10/5: Prime Time Episode 284: Media Panel #16
On This Date…
On this date, Sept 30:
Sept 30, 2010: We did a Cigar Place Review of Milan Tobacconists in Roanoke, VA.
Sept 30, 2011: We published the Feature Story Epilogue – Tales from the IPCPR.
Sept 30, 2012: We published an Assessment Update on the Drew Estate Liga Privada Unico Serie L40 Lancero
Sept 30, 2013: The Tatuaje JV13 Unlucky Retailers were announced.
Sept 30, 2013: We assessed the Juan Lopez (2013) by Altadis USA
Sept 30, 2014: We reported on the E.P. Carrillo New Wave Reserva.
Sept 30, 2014: We reported on the E.P. Carrillo Cabinet .
Sept 30, 2013: We assessed the Davidoff Art Edition 2014
Sept 30, 2014: We reported on the Paul Stulac Red Screaming Sun Mr. Brown heading to Westside Humidor.
Sept 30, 2014: We reported on Black Label Trading Company's Catacomb becoming a Shop Exclusive for Underground Cigar Shop.
Sept 30, 2014: We reported on the passing of Don Kiki Berger.
Sept 30, 2015: We reported on My Father Cigars introducing Don Pepin Original Demi Tasse Tins
Sept 30, 2015: We assessed the Saga Blend No 7 Perfecto.
Sept 30, 2016: We assessed the Tatuaje Skinny Jason.
Sept 30, 2016: We reported on the  Arturo Fuente Casa Cuba Divine Inspiration arriving at stores.
Sept 30, 2016: We reported on the Marrero Tesoro Mio Barberpole becoming a regular production offering.
Sept 30, 2016: We reported on  Gabriel Alvarez departing Maya Selva Cigars
Sept 30, 2017: We reported on the Drew Estate Pappy Van Winkle Tradition
Sept 30, 2017: We published Cigar Industry Report: Volume 6, Number 45 (9/30/17)
Sept 30, 2018: We assessed the My Father La Gran Oferta Toro
Sept 30, 2019: We assessed the Aladino Corojo Reserva Toro by JRE Tobacco Co.
Sept 30, 2019: We reported on the La Palina Goldie Churchill
Sept 30, 2020: We reported on Warped Cigars launching Proprietary Cigar Company and Jason-Dumont Release
Sept 30, 2020: We reported on the Foundation Cigar Company Charter Oak Habano
Sept 30, 2020: We reported on Fratello Cigars The Pennsylvanian
Sept 30, 2020: We reported on the  LH Panzon
Sept 30, 2020: We published Southern Draw Desert Rose with Lonsdale and Toro
Sept 30, 2021: We reported on Foundation Cigar Company Tabernacle Havana Seed CT-142 David & Goliath
Sept 30, 2021: We reported on the Rocky Patel ALR Second Edition joining JR 50th Anniversary Series
Sept 30, 2022: We assessed the Southern Draw Jacobs Ladder Ascension (Belicoso Fino)
Sept 30, 2022: We reported on the Macanudo Estate Reserve Flint Knoll
Sept 30, 2022: We reported on the Espinosa Cage the Dawg
Sept 30, 2022: We reported on the Selected Tobacco Alfonso Añejos