The 2014 Cigar of the Year Countdown will resume tomorrow on December 31st, 2014 at 3pm Eastern Time with the announcement of the #2 Cigar of the Year followed at 4pm Eastern by the #1 Cigar of the Year.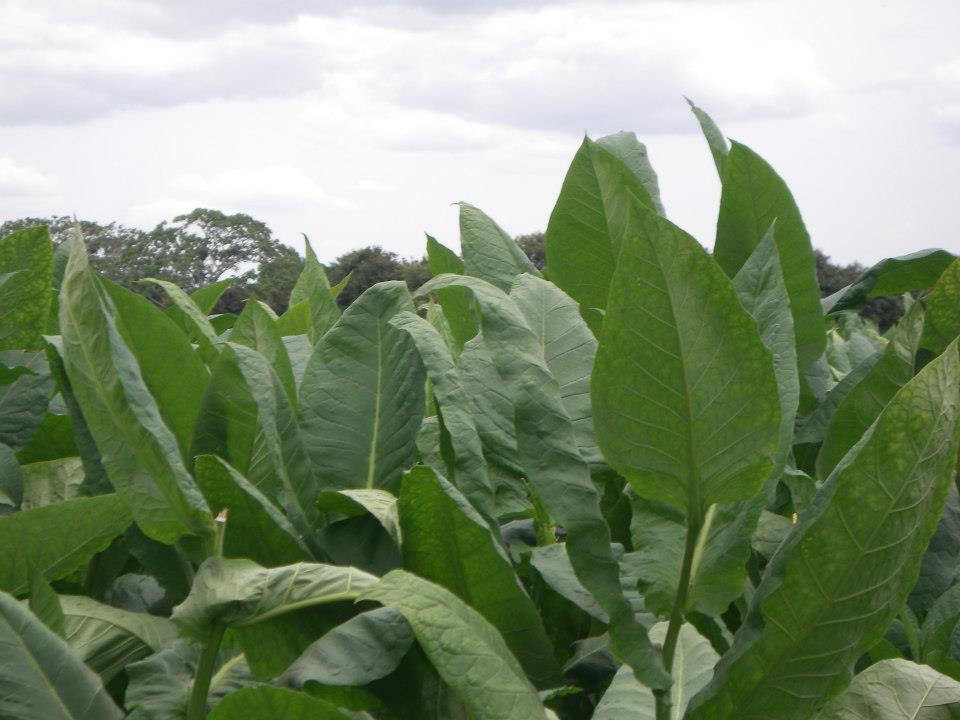 For the fourth consecutive year, we bring you our selections and analysis for the Top 12 cigar industry news stories and themes for the year.  Unlike how we consider cigars for our Cigar of the Year Countdown, these news story selections are based on the actual calendar year for 2014.
In terms of 2014 at Cigar Coop and Stogie Geeks, we have invested more in our news coverage and have made this a primary focus of the Cigar Coop brand.  We expect to continue this trend in 2015.  In mid 2013, we made the move to news coverage by moving from re-posting of press releases to authoring original content.  Our content is our own words and never back-dated.  Most importantly, we never focus on the rumors or teasers.  We look forward to continuing to grow our news division and deliver you more great stories and analysis in 2015.

This year we divided our stories into four logical groups:
The Acquisitions – this was a big year for acquisitions and we recap them
The Companies – some companies had very interesting years and a lot change within them.  We recap them here.
The Tobacco – we look at what happened from a tobacco standpoint
The Politics – we look at the politics playing a role in the cigar industry (FDA, Local, and International)
Without further ado, our selections for the Cigar Coop Top 12 Industry Stories of 2014.
The Acqusitions
General Cigar Acquires Torano Family Cigar Brands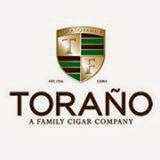 This past September, it was announced that General Cigar Company was acquiring the brands of Torano Family Cigars. In this transaction, General would acquire the brands of the Torano Family Cigar portfolio and not the company itself. As a result of this agreement, the staff at Torano Family Cigars did not move over to General and was disbanded.
While there was a smaller acquisition earlier in 2014 with La Sirena acquiring Old School Cigars, this is the acquisition that many will look at being the first significant one. It might also be remembered as the one possibly driven with the threat of looming FDA regulation. Most importantly, Torano might have been the first domino to fall with many of the family run boutiques selling out.
Right now there are question marks in terms of General's strategy with Torano going forward. While the Torano brand is now a part of the General portfolio, the plans going forward are unknown at this time. In fact the fate of company President Charlie Torano's yet to be released Capitva – his eponymous named cigar has still yet to be disclosed.
Many of the Torano staff members did land jobs – including Miguel Schoedel (as National Sales Manager) and Jack Torano (Sales and Marketing) at Roberto P. Duran Cigars.
What's Next:  When do we see a plan for General Cigar for the future of the Torano brand?
General Cigar Acquires Leccia Tobacco Brands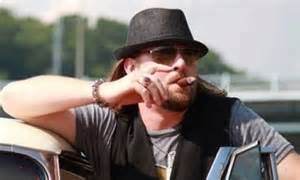 As a fallout of General Cigar's acquisition of the Torano Family Cigar brands, it was announced shortly afterwards that General Cigar would be acquiring Leccia Tobacco brands.
Similar to the Torano Family Cigars acquisition, General would acquire the brands as opposed to the company.  There would be one catch with the Leccia acquisition – Leccia would join General as a Blend and Cigar Specialist.
Leccia Tobacco was a very small company.  However its brand owner Sam Leccia is one of the most popular figures in the cigar industry.  The move to General Cigar was greeted by both positive and negative reactions from Leccia's fan-base. Some felt it was a chance for Leccia to grow while others felt Leccia had "sold out".
It had been reported by Cigar Aficionado that Torano Family Cigars owner Charlie Torano was an investor in Leccia Tobacco. Leccia Tobacco was never a part of the Torano acquisition.  According to the Cigar Aficionado report, it was said Torano relinquished his share of ownership back to Leccia prior to the sale.  However given that Torano Family Cigars was the exclusive distribution partner of Leccia Tobacco, this now created problems for Leccia and the future of his company. When plans were made for the Torano sale, Leccia was given a two month window to decide what to do given he did not have the Torano arm to handle distribution. He would either have to handle his own distribution, find a new distribution partner or sell the company / brands. Leccia chose the later.
While things on the Torano front, Leccia did issue a statement last month on the state of his brand and role. Leccia confirmed that the Leccia Black, Leccia White, and Leccia Luchador blends will remain the same, and continue to be produced at the same factories.  Leccia went on to say he plans on working with these factories on future Leccia Tobacco and Foundry projects.  He also confirmed that they have been able to move forward with production of his lines.  He also confirmed that he will continue to use the existing trademarks of "Leccia Tobacco", the LT logo, and the Sam Leccia name.  At the same time, Leccia is planning on packaging changes to the Leccia Black and White lines.
In terms of his new role, Leccia said he is now working on new product development and product innovations with Michael Giannini.  He has said he "will be and already have been working on the entire General Cigar portfolio to some degree". He emphasized he is excited about the support and resources he has at his disposal with General Cigar.
What's Next: What does the Leccia redesign look like and what is his next project with General?
Swisher International Acquires Drew Estate Tobacco
Following the acquisitions of Torano and Leccia by General, a report surfaced about Swisher International acquiring Drew Estate Tobacco.  Almost as soon as this report was released, Drew Estate co-founder Jonathan Drew denied the story.  However the story did not go away, and on October 20th it was announced that Swisher had indeed acquired Drew Estate.
When the acquisition happened, it was much like the polarizing reaction for Leccia, but this one was even on a larger scale.  Some praised the move as a brilliant one by Drew Estate while others felt disappointed by a company who had recently done a motto saying "Let's Do It Together" and "DE4L".
The Drew Estate acquisition by Swisher is a much more complex undertaking than the Torano and Leccia ones.  Swisher acquired Drew Estate lock, stock, and barrel.  The company has been absorbed as a wholly owned subsidiary.  On the surface things seem to be business as usual for Drew Estate, but the process of integration and transfer of trade is also probably in its early stages.
There is no doubt the company has been helped by Swisher clearing out its debt and has now provided an infusion of capital to invest in the Drew Estate brands.
What's Next: When do we see the first significant changes at Drew Estate after being integrated into the Swisher portfolio?
The Companies
Streamlining at CLE Cigars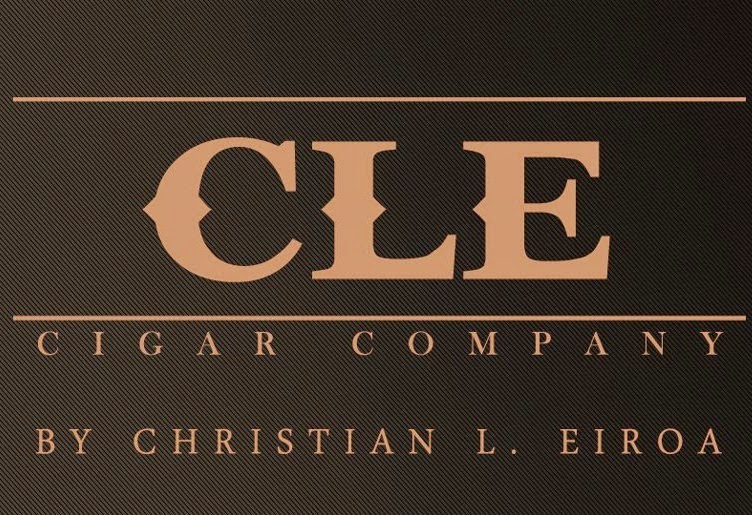 A couple of years ago, CLE was on our top stories list for the model their company was putting together. CLE now makes a return to the list, but this time for the changes that have happened for their company. CLE moved from a growing "business incubator" of brands to a more streamlined portfolio in 2014.
Back in 2012, Christian Eiroa announced he was returning to the cigar industry with the launch of CLE Cigar Company (also referred to as Tabacaleras Unidas and Fabricas Unidas).  Following that return we saw Eiroa partner with many others to form an umbrella of brands under CLE. Over the next 12 months, the partnerships formed expanded the umbrella – namely: Tom Lazuka (Asylum Cigars), Robert Caldwell (Wynwood Cigars), Edgar Hoill (Edgar Hoill Cigars), Robert Wright (Pura Soul Cigars), and Grace Sotolongo (Sotolongo Cigars). There would be a single sales force and distribution model for these brands.
In terms of what Eiroa was doing, he described it on a December 1st, 2012 appearance on the Kiss My Ash Radio show, Eiroa mentioned he had formed a "business incubator" to provide other people with good ideas with the infrastructure to produce cigars and give them a stake in the business.
It was just after the 2013 IPCPR Trade Show where Sotolongo Cigars became the sixth brand in this umbrella. Then things began to change.  Late in 2013, the partnership with Caldwell and Wynwood Cigars dissolved.  By the 2014 IPCPR Trade Show, the Wynwood brand had virtually no presence. Shortly after the trade show, it was announced that Grace Sotolongo was departing (with her Hechicera line of cigars staying around) and then Robert Wright was departing (taking his Pura Soul Cigars brand independent).
There really hasn't been any public comment in terms of what is happening at CLE. On the surface it seems as though CLE has gone through some maturation here.  The brands have been streamlined with each of the remaining three brands having more focus around their mission.  One can view CLE as the traditional brand of the Eiroa family. One can also view Edgar Hoill as an artesian brand when it comes to packaging and cigar architecture. As for Asylum – it's the brand for innovation and doing things in a less traditional way. Prior to these streamlining one could argue there was overlap and to some extent competition among the brands itself.
What's Next: How successful will this streamlining be going forward into 2015?
The Comeback of Robert Caldwell

As we mentioned above, in late 2013 the partnership with Christian Eiroa and Robert Caldwell came to an end – with Caldwell departing CLE and Wynwood Cigars.  I think many thought this would be the last we would hear of Robert Caldwell in the cigar industry.  Nearly six months later, Caldwell returned and would prove to have one of the most successful launches of 2014.
Caldwell's main focus has been around the launch of Caldwell Cigar Company. He launched two lines – each containing three distinct cigar blends.  There was the value-priced Junior Varsity Collection and the more premium offering Caldwell Collection.  For these blends, Caldwell set his sights on the Dominican Republic where he would team up with Tabacalera Ventura.  The focus was not only on making a quality product, but on incorporating rare and hard to find tobaccos.  The formula seemed to have worked.  His new company's cigars have been met with both critical and commercial acclaim.
Caldwell also collaborated with Tony Bellatto and Jaclyn Sears on the Bellatto/Caldwell/Sears "Impromptu" line of cigars.  This was a separate small batch project also done at Tabacalera Ventura. He also consulted with Eddie Tarazona on the Tarazona Guerrilla 305 cigar.
At Wynwood Cigars, Caldwell was known for the "Factory Fresh Rolled" project – which was greeted with mixed results.  However Caldwell seems to have pushed all the right buttons in 2014 and the road looks very bright going into 2015.
What's Next: What does Robert Caldwell do for an encore?
Cubanacan Cigars Moves Forward
Hirochi Robaina (Left), Omar Gonzalez Aleman (Right) (Cigar Coop Photo)
A lot of attention was focused on Cubanacan Cigars – a small vertically integrated Nicaraguan cigar company. The company made took some big steps in the marketplace, but it was not without a somewhat bumpy start earlier this year.
Prior to this year, Cubanacan Cigars was known for its affiliation with Eddie Tarazona and Tarazona Cigars. Tarazona is a popular figure in the boutique community and some in some consumers eyes had become face of Cubanacan Cigars. Earlier this year, the two companies went their separate ways and some wondered where Cubanacan was heading and what would life be like without Tarazona. Following the split, there was a focus on Cubanacan's vertically integrated story and the brands it offered in its portfolio.
The road appeared to get rockier when Jas Broome, who was brought in as Vice President of Sales and Marketing late last year would be out. But when the company quickly brought in longtime industry veteran Spencer Drake to succeed Brome, things appeared to stabilize. While changes happened on the sales end, the company's marketing would be in solid hands with Lawrence Miltenberger.
While there had been bumps in the road, there was an ace up the sleeves for Cubanacan, and that would be the bringing in of famed Cuban farmer Hirochi Robaina. This is grandson of the famed legendary Cuban grower, the late Alejandro Robaina. Hirochi now runs the family's Vegas Robaina farm. Through a friendship with Cubanacan's Master Blender Omar Gonzalez Aleman, a project started by which Robaina would now start to work with Cubanacan to make a Nicaraguan cigar. Robert Mederos, the owner of Cubanacan would now work to set the wheels in motion to make it possible for Cuban citizen Robaina to work with the company. Just before the 2014 IPCPR Trade Show, the HR brand – the first collaboration with Robaina was announced. This is an ultra premium offering The cigar shipped this past month and has early indications are it is a commercial and critical success.
The presence of Robaina at the 2014 IPCPR Trade Show put a lot of eyes on Cubanacan. However with the cigar still not due out until later in the year, the company still had work to do. The company worked on strengthening its U.S. sales force including the hiring of former House of Emilio National Sales Manager Nathan McIntyre to become its Eastern U.S. Sales Manager.
Since then the company has overcome the bumps in the road and 2015 looks bright.
What's Next: How does Cubanacan capitalize on what appears to be the successful launch of HR?
Davidoff Continues to Strengthen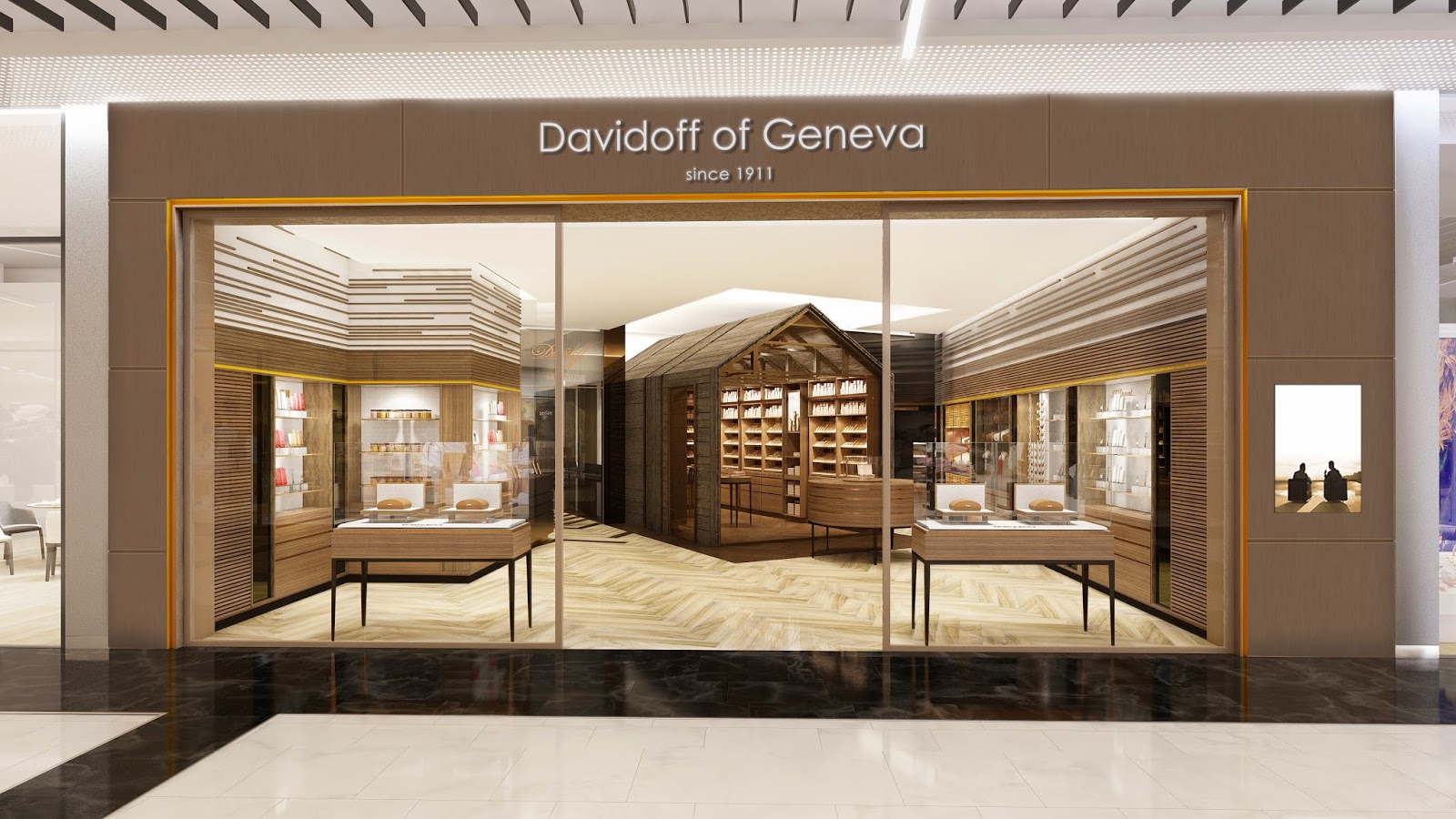 Ask many industry people on both the manufacturing and retail side, Davidoff is firing on all cylinders.  Much of this has been due to the leadership of Davidoff CEO Hans-Kristian Hoejsgaard and Davidoff of Geneva, North America President Jim Young.
A the 2014 IPCPR Trade Show reported excellen revenue growth over the past year, and recognized the success of the rebranding of Camacho. The company also mentioned its commitment to the Davidoff Art Initiative as a integral part of the brand's strategy. There are plans to open five art studios in the Dominican Republic in 2014.
Some big plans were unveiled for 2015.  At the 2014 IPCPR Trade Show, the company announced they would revamp the Avo line and those plans were unveiled this past month.  At the same time, the company announced it was revamping the Winston Churchill line and renaming it Davidoff Winston Churchill.
Meanwhile, the company strengthened its Camacho line with the introduction of the Camacho Ecuador.  The Ditka line saw a regular production cigar with the Ditka Signature.  Board of the bold member Rob Weiss launched B.G. Meyer Co. and received critical and commercial success with its Standard Issue line.  Matt Booth's Room 101 line saw the introduction of The Big Payback – a value priced cigar.
The Zino line also kept busy with the release of Zino Platinum – The Make of Texas Collector's Edition
In the core portfolio, the company introduced a line extension to Davidoff Nicaragua, a revamping of Davidoff Primeros, and the third installment of its Chinese Zodiac series, the Davidoff Year of the Sheep.  But perhaps the story that got the most attention was the release of the $500.00 per cigar Davidoff Oro Blanco.
The Davidoff story is truly becoming the most powerful seed to store venture in the cigar industry. This goes from everything the company is doing with tobacco (the proprietary Yamasa leaf being used on a lot of blends is a great story).  Meanwhile the company is continuing to grow its Appointed Merchants, expanding its lounge program, and adding more Davidoff Flagship Stores.
And there is more to come.  The company has said there are plans to commemorate parent company Oettinger Davidoff's 140 Anniversary.
What's Next: The Avo and Winston Churchill re-launches will be big in 2015 and we can wait and see what's planned for the 140th anniversary.
Personnel Changes
This year saw a large amount of personnel changes at many different levels in the cigar industry – more than most years past.  The following names made switches in 2014.  The following are the significant confirmed moves that took place this past year.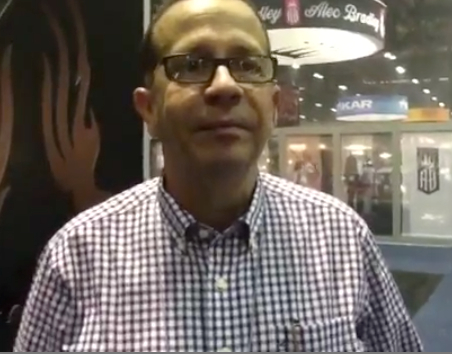 Spencer Drake and A.J. Fernandez Cigars parted ways.  Drake would also join Cubanacan Cigars as Vice President of Sales.
Barry Stein, Assistant Director of Marketing and Social Media Manager would part ways with Miami Cigar and Company in March.  He is now working for Two Guys Smoke Shop and The Cigar Authority Radio Program in New Hampshire.
Just after the IPCPR Trade Show, Grace Sotolongo parted ways with CLE Cigar Company.  Sotolongo has left the cigar industry and is now working for the Miami Herald.  Her Sotolongo Cigars line is continuing to be sold by CLE.
Just after the IPCPR Trade Show, Robert Wright parted ways with CLE Cigar Company.  As for his brand Pura Soul Cigars, he is now taking it independent.
This Fall, Andrew Brennan, Director of Sales parted ways with La Palina Cigars when his contract was not renewed.
Oliver Hyams, best known for his Marketing Manager role at both Torano and Gurkha Cigar Group surfaced at Altadis USA as its Trade Marketing Activation Manager.
This Fall, Miguel Schoedel, National Sales Manager for Torano and Jack Torano, Marketing Manager at Torano Family Cigars both moved over to Roberto P. Duran Cigars following the sale of the brands of Torano Family Cigars to General.
What's Next: Most likely there will be more changes in 2015.  What they will be is anyone's guess.
The Tobacco
The Year of San Andres Wrappers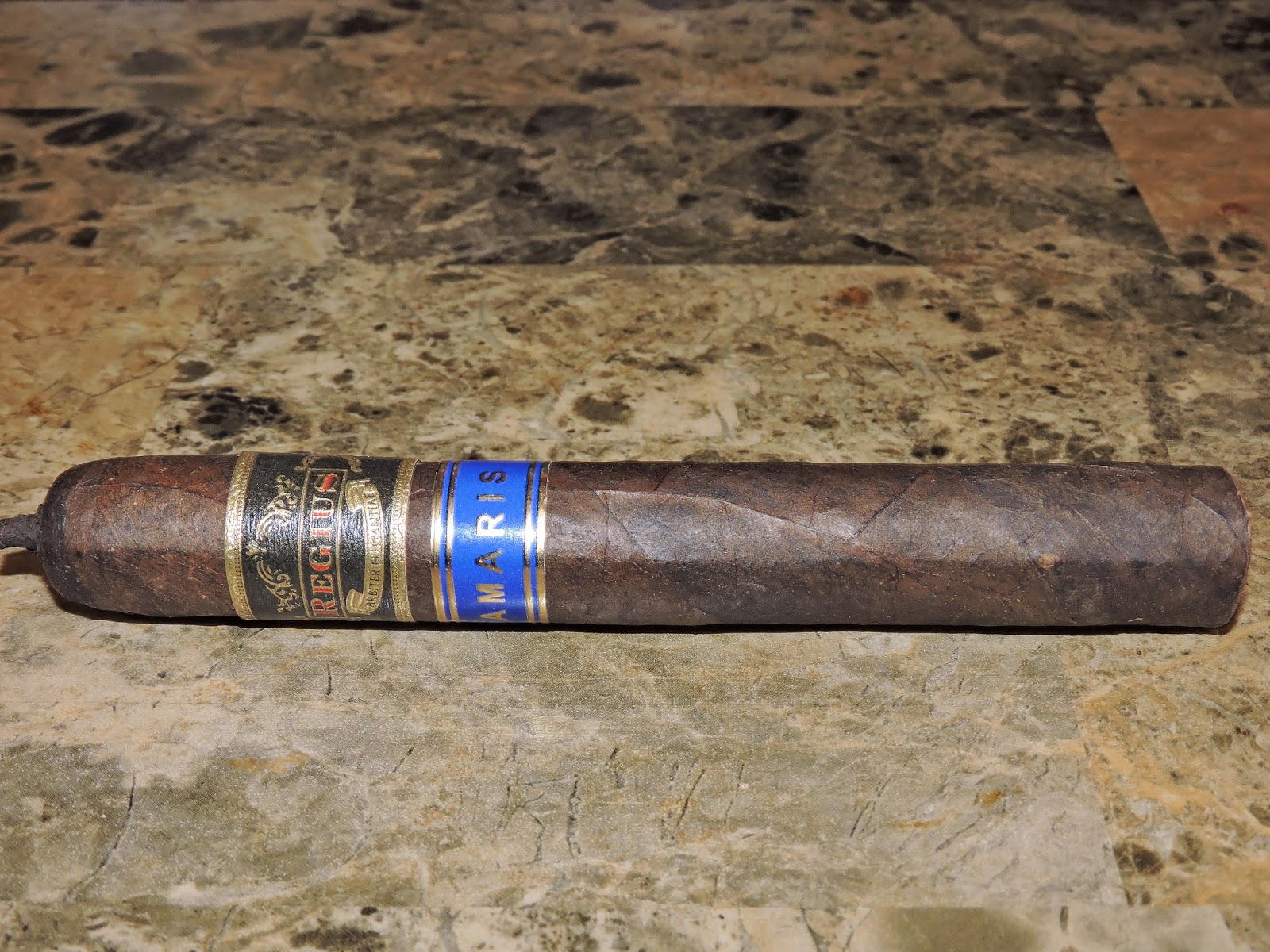 The Regius Damaris was Cigar Coop"s top ranked new
San Andres wrapper cigar of 2014
Over the past couple of years, the tide has turned. Mexican tobacco is no longer taboo.  We saw the rise of the San Andres Mexican wrapper last year – particularly on maduro cigars.  We anticipated the momentum continued going into the 2014 IPCPR Trade Show. There was no doubt – the San Andres wrapper ruled in 2014.
Look across many portfolios, and the San Andres wrapper has been used. For companies like Casa Fernandez this has been a staple of their maduros and many brand owners who leverage this factory have incorporated these into their blends. Meanwhile, 2014 saw companies such as E.P. Carrillo (La Historia), Crowned Heads (Jericho Hill), Quesada (40th), Drew Estate (Norteno), and La Flor Dominicana (1994) – and this was a small sampling.
While it might seem "trendy", there are business drivers for this. Nicholas Melillo of Melillo International  commented on Stogie Geeks on the state of San Andres wrapper. The growing situation in Mexico is more favorable creating increased supply. He also commented that supplies of Brazlian Mata Fina being used for maduros has been impacted by weather causing lesser yields. The currency rate has not been favorable with Brazil in terms of acquiring this tobacco. This has led to reduced amounts of this tobacco and increased costs for companies to use.
At the same time, Melillo also commented there are lesser costs in fermentation in using San Andres, thus leading to reduced costs in that area.
What's Next: Does San Andres continue to reign supreme in 2015?
The Politics
Roadmap to End the Cuban Embargo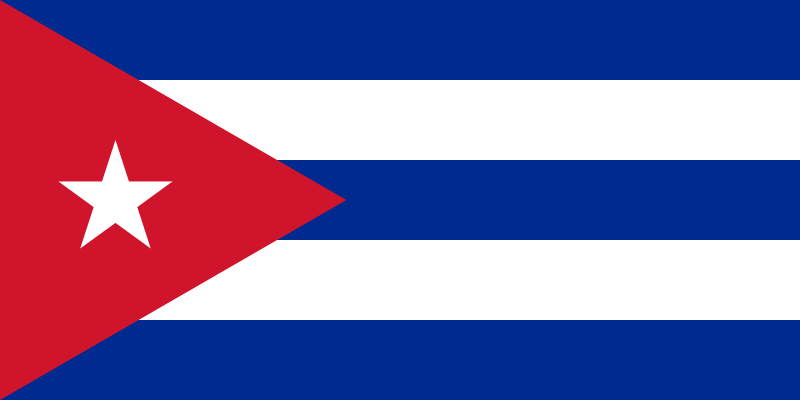 On December 17, 2014, U.S. President Barack Obama announced plans to restore diplomatic relations with the nation of Cuba.  A key component of this will be the objective to end the Cuban Embargo.  However, this has not occurred as of yet.  The only change is that now U.S. Travelers going to Cuba can return with $100.00 in cigars.  At the same time, there are still stringent travel restrictions on who can go to Cuba.
The only way the Cuban Embargo can be lifted is through an Act of Congress.  As we reported, Obama's plans to lift the Embargo is expected to be a big battle in 2015 as he is encountering opposition – most notably from U.S. Senator Marco Rubio from Florida.
While, the Embargo has not been lifted, many retailers reported in the week following Obama's announcement that they have received calls asking on when they can obtain Cuban cigars.
We got details around Obama's announcement and have an in-depth analysis of the road ahead.
What's Next: Expect this to be a political battle into 2015 and possibly into the Presidential election of 2016.
FDA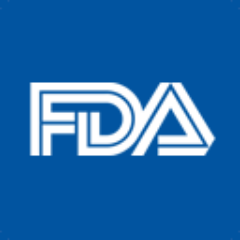 On April 24th 2014, the U.S. Food and Drug Administration (FDA) announced its intent to regulate premium cigars under the proposed rule  "Deeming Tobacco Products To Be Subject to Federal Food, Drug, and Cosmetic Act as Amended by the Family Smoking Prevention and Tobacco Control Act".   As a part of this announcement, there is "Option 2" that carves out an exemption for premium cigars. The exemption is based on the definition of a premium cigar – with the most controversial point being a proposed $10.00 minimum price point. In terms of the overall proposal another controversial point is that all the grandfather date for what products would be subject to regulation is set to February 15th, 2007 – meaning all products released subsequent to that date fall under the proposed regulations.
What followed was a 90 day public comment period that was extended 30 days to August 8th, 2014.  The comments are now in a review phase and the OMB (Office of Management and Budget) has put a targeted timeframe of June, 2015 for a final ruling.
The decision is expected to have ramifications on the cigar industry.  While looming regulation seems ominous, there are some possible rays of hope:
Concurrent to this, after two years the White House finally responded (negatively) to the petition made to ask for support for an exemption for premium cigars. This was done nearly 25 months and 40,000 plus signatures after creation of the petition in April 2012. The response ended up being passed back to Mitch Zeller, Director for the Food and Drug Administration's Center for Tobacco Products.
In terms of legislative support, the bills in the House and the Senate appear to have run their course for this session of Congress.  The final tally was 168 sponsors for HR 792 and 17 sponsors for S 772. With a new Congress going into Washington in 2015, these bills will have to be re-filed and the quest for co-sponsors will start a third iteration.
While the Senate number was slightly better than two years ago, the House Bill did not achieve a working majority like it did when it was first filed in 2011.  However, the intent of keeping these bills alive will keep the pressure on the FDA from the legislative angle.
What's Next: We await the final ruling.
Prohibition Maneuvers
With New York City raising the age to buy tobacco products to 21, several States tried to follow suit and were not successful. Several local municipalities were successful on this.  However this year has seen a couple of municipalities go a step further and try to outlaw tobacco.
Westminster Massachusetts tried unsuccessfully to become the first municipality to outright ban tobacco sales. During a public hearing, there was vocal opposition and the public hearing was shut down after vocal opposition by the crowd.  While this measure failed, Union Springs, New York has made a similar proposal (although reports are there is not a lot of support for it).
These small towns could be a sign of things to come and the question is will we see larger municipalities try to take such prohibitionist measures.  Another question, will a municipality actually succeed with such a law.
What's Next: We wait and see what happens