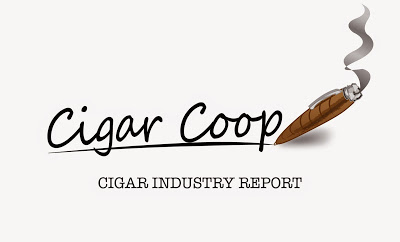 The Cigar Industry Report is a one stop place to catch up on the activity here at Cigar Coop and Stogie Geeks. It is a combination of our news reports, cigar reviews, and assessment updates we do throughout the week. We will also recap what happened on our Stogie Geeks show. Finally, each week we will look back at Cigar Coop history. Look for this report every Saturday morning at 8am Eastern time.

Cigar Industry Report: Volume 5, Number 38 (Edition 187 8/13/16)
Feature of the Week: FDA Regulations Take Effect
On Monday August 8th, the Deeming regulations by the U.S. Food and Drug Administration (FDA) for premium cigars went into effect. We covered the details on what this means now and in the future. In addition there was a requirement related to imports that caught a few people off-guard in the cigar industry.
On Going Coverage
Feature of the Week: Remembering Carlos Fuente, Sr.
On August 5, 2016, Carlos Fuente, Sr., known to many as "Don Carlos" passed away at the age of 81. Fuente Sr. was the patriarch of the Fuente family and worked with the company for seven decades. We looked back at his life and accomplishments.
---
Detailed IPCPR Coverage
Stealth Products
These are products that weren't at IPCPR 2016, and products that were not marketed. This week, we uncovered the following releases at retailers.
Camacho: Diploma Special Edition
Drew Estate: Liga Privada Aniversario and Liga Privada No.9/T52 Short Panetela, Short Corona, Short Belicoso and Gran Corona.
La Palina: Green Label, White Label, Purple Label, 120th Anniversary, 125th Anniversary
Matilde: Matilde Serena (Connecticut Shade release)
Padron: Jose L. Piedra
Quesada: Oktoberfest 2017-2020 Edition
Sindicato: Masters Series Nick Perdomo, Masters Series Manolo Quesada, Masters Series, Masters Series Padron Family, and Affinity Maduro
Other News
---
Senate Bill S. 441: S. 441 is the Senate Bill to gain an exemption from the FDA on premium cigars. This week, no new co-sponsors were added.  The total sponsor count remains at 21.
House Bill HR 662: H.R. 662 is House Bill to gain an exemption from the FDA on premium cigars. This week no new co-sponsored were added. The total number of sponsors remains at 166.
House Bill 2058:  H.R. 2058 is the House Bill to change the effective date for cigars subject to FDA regulation from 2007 to 21 months following any proposed regulations are put into effect. This week no new co-sponsored were added. The total number of sponsors is now 72.
Missouri: Two tobacco tax initiative petitions were certified by Secretary of State Jason Kander – meaning it can appear on a November ballot for a vote. There is litigation pending that could throw out these initiatives.
North Dakota: A tobacco tax initiative will appear on the ballot this November. Al Jaeger, Secretary of State certified there were enough signatures on the ballet to certify this.
---
Stogie Geeks