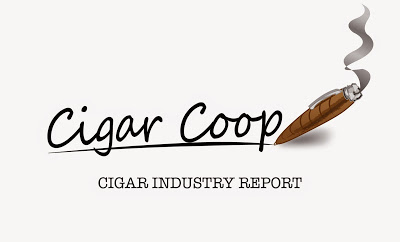 The Cigar Industry Report is a one-stop place to catch up on the activity here at Cigar Coop. It is a combination of the news reports, cigar reviews, and assessment updates we do throughout the week. In addition, each week we will look back at Cigar Coop history. Look for this report every Saturday morning at 8am Eastern Time.
Cigar Industry Report: Volume 7, Number 18 (Edition 271 3/24/18)
Feature of the Week: Rocky Patel a Guest on Tucker Carlson Tonight
He only had a little under four minutes, but Rocky Patel was a guest on Tucker Carlson Tonight and got to take the message of the battle the cigar industry is having with the FDA. Patel's appearance was widely heralded by the industry as a whole. We've got the details here.
Feature of the Week: Premium Cigar Exemption and Predicate Date Change Doesn't Make Omnibus Spending Bill
Congress appears to have come to an agreement on what will be in its 1.3 trillion dollar Omnibus spending package – and it will not include an exemption, nor grandfather (predicate) date change from regulation by the U.S. Food and Drug Administration (FDA) for premium handmade cigars. While it was a defeat for the cigar industry, many considered it to be a long shot for the language to have made it into the Omnibus. We also have the industry response.
Feature of the Week: FDA Releases ANPRMs for Premium Cigar and Flavored Tobacco Regulations
This week the FDA released two Advanced Notice of Public Rule Making initiatives in terms of how or if premium cigars should be regulated and flavored tobacco. Both ANPRMs now go through a 90 day public comment period.
---
News and Previews
---
Agile Cigar Reviews
Feature Story
This week we published "A Visit to the Davidoff Art Initiative at the Altos de Chavón School of Design"
---
Cigar Coop Coffee Collection
We have partnered with Layne Coffee to offer two unique coffee blends. We have the details here. You can also order your coffee here.
---
Prime Time Show and Prime Time Special Edition
No shows this week. We resume next week with Prime Time Special Edition #26 (our Baseball Show) and Prime Time Episode 47 (with special guest Master Sensei of Cigar Dojo).
Up first was Luis Cuevas of Casa Cuevas Cigars. We also discussed the recent closing of the Cuesta-Rey Cigar Bar at Tropicana Field.
Prime Time Show Schedule
Upcoming Schedule (Subject to Change)
Prime Time
Episode 47 (3/29/18): Master Sensei, Cigar Dojo
Episode 48 (4/5/18): TBA
Episode 49 (4/12/18): One Year Anniversary Show with AVO Cigars – Live from Tampa, Florida
Episode 50 (4/19/18): Dean Parsons, Epic Cigars
No Show (4/26/18)
Episode 51 (5/3/18): Steve Saka, Dunbarton Tobacco & Trust
Episode 52 (5/10/18): Juan Lopez, Gurkha Cigars
Episode 53 (5/17/18): The Drew Estate Barn Smoker Pre Game Show w/ Jeff Borysiewicz – Live from Orlando, Florida
Prime Time Special Edition
Special Edition #26 (3/27/18): MLB Baseball Preview
Special Edition #27 (4/10/18): TBA
Special Edition #28 (4/17/18) Ernesto Perez-Carrillo Jr, E.P. Carrillo
Special Edition TBD (4/27/18): Christian Eiroa, CLE Cigar Company

---
On this date March 24th..