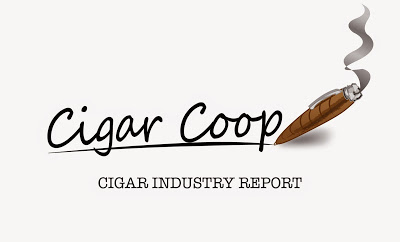 The Cigar Industry Report is a one-stop place to catch up on the activity here at Cigar Coop. It is a combination of the news reports, cigar reviews, and assessment updates we do throughout the week. In addition, each week we will look back at Cigar Coop history. Look for this report every Saturday morning at 8am Eastern Time.
Cigar Industry Report: Volume 7, Number 36 Edition 289 (8/4/18)
Feature of the Week: Altria's Comments on the ANPRM to Premium Cigars
This week a controversy ensued Cigar Aficionado article brought forward from comments submitted by Altria in regards to the Advanced Notice of Public Rulemaking (ANPRM) for premium cigars. The comments are controversial because Nat Sherman is an operating company within the giant tobacco conglomerate of Altria who has taken a pro-regulation position on tobacco. We had some thoughts on this which includes links to the podcast discussions we had on this topic.
IPCPR Reports
This week we published The Full 2018 IPCPR Post-Game Report, an in-depth look back at IPCPR.
We continued our IPCPR Spotlight Series:
We also filed the following reports.  We will be filing more reports over the next several weeks.
Other News
---
Editor's Corner
This month's editorial was entitled "Who is Rick Ross?"
---
Prime Time Show
For Episode 61, Matt Booth was our special guest. In our Debonaire Ideal segment, we covered renting a house as an option in Las Vegas. Finally our Deliberation Segment, we covered the controversy around Altria's ANPRM comments.
Please see our note on the status of Episode 60.
Prime Time Special Edition
For Special Edition #36, we had an IPCPR Post Game Repot.
Schedule
Prime Time
Episode 62 (8/9/18): Fred Rewey, Nomad Cigar Company
Episode 62 (8/16/18): To Be Confirmed
Episode 62 (8/23/18): Justo Eiroa, JRE Tobacco Company
Prime Time Special Edition
Special Edition #37 (7/31/18): TBA
Special Edition #38 (8/28/18): Scott Pearce, IPCPR
August 4th, 2011: We reported on the Crowned Heads Four Kicks to be made at Tabacalera La Alianza
August 4th 2011: We reported on the Pinar Del Rio Liga Especial Reserva Superior
August 4th 2011: We assessed the Illusione cg4 Maduro
August 4th 2012: We previewed the Gurkha Ghost.
August 4th 2012: We previewed the Pinolero by AJ Fernandez
August 4th 2012: We previewed the Trinidad Paradox by Altadis
August 4th 2012: We previewed the La Palina El Diario KB II (Kill Bill II)
August 4th 2013: We reported on the Zino Platinum "The Make of L.A." 
August 4th, 2013: We reported on the Partagas Black Label Puritos
August 4th, 2014: We reported on the relaunch of the La Sirena Original at the 2014 IPCPR Trade Show
August 4th, 2014: We reported on the Illusione Ultra OP No. 7
August 4th, 2014: We reported on the La Gloria Cubana Rival Twin Finale Chapter 3 and Chapter 4
August 4th, 2015: We reported on the launch of the PDR Flores y Rodriguez Connecticut Valley Reserve Broadleaf Maduro at the 2015 IPCPR
August 4th 2015: We reported on the launch of the CAO Pilón at the 2015 IPCPR
August 4th 2015: We published a "Cigar Conversation with Jonathan Drew of Drew Estate"
August 4th 2016: We reported on the Southern Draw Lancero, Perfecto, and Belicoso Line Extensions to Firethorn and Kudzu
August 4th 2016: We assessed the  MoyaRuiz Dim Mak-The Death Touch
August 4th 2016: We reported on the Southern Draw CCorona Gorda and Short Panatela line extensions to the QuickDraw Line.
August 4th 2016: We reported on  INCH by E.P. Carrillo Changes Introduced at the 2016 IPCPR
August 4th 2016: We reported on the Nomad Signature Series launch at the 2016 IPCPR
August 4th 2016: We reported on the Davidoff Signature
August 4th, 2017: We reported on Maine raising the tobacco purchase age to 21
August 4th 2017: We reported on the launch of Guardian of the Farm Rambo at the 2017 IPCPR
August 4th 2017: We reported on the Padilla 1932 returning at the 2017 IPCPR
August 4th, 2017: We published Prime Time Show Episode 16: Bryan Mussard, Cattle Baron Cigars