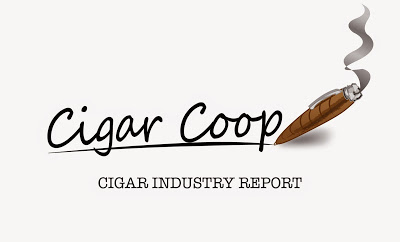 The Cigar Industry Report is a one-stop place to catch up on the activity here at Cigar Coop. It is a combination of the news reports, cigar reviews, and assessment updates we do throughout the week. In addition, each week we will look back at Cigar Coop history. Look for this report every Saturday morning at 8am Eastern Time.
Cigar Industry Report: Edition 352 (10/26/19)
CIGAR JUKEBOX IS JOINING THE PRIME TIME FAMILY OF PODCASTS!
Dave Burck is bringing the Cigar Jukebox into the Prime Time Family of Podcasts starting this November. Read the announcement here.
Feature of the Week: Altria to Explore Sale of Nat Sherman International
Tobacco Giant Altria has announced this week it is exploring options for Nat Sherman International, including the possibility of a potential sale. A part of the potential sale includes its wholesale premium cigar business as well as the lease of the company's flagship Townhouse store in Manhattan. We've got the details here.
Feature of the Week: FDA To Appeal Maryland Court Ruling on Substantial Equivalence Date
The FDA is helping the cigar industry in the fight against the agency itself. Yes, it's happening as today the U.S. Food and Drug Administration (FDA) has filed an appeal on the decision of Judge Paul Grimm of the United States District Court for the District of Maryland which moved to accelerate the timetable where Substantial Equivalence filings would take place from August 8, 2021 to May 12, 2020. That case was filed by the American Academy of Pediatrics who argued the FDA did not have the authority to delay the implementation of the Deeming Regulations to August 2, 2021. We got the details here.
News and Previews
U.S. Senate: S.9 is a proposed piece of legislation that calls for an exemption from FDA Regulation for premium handmade cigars. This week no new co-sponsors were added. The total number of sponsors remains at 15.
U.S. House of Representatives: H.R.1854 is the House Companion Bill to S.9. This week no new co-sponsors were added. The total number of sponsors remains at 79.
---
Assessments
Agile Cigar Reviews
---
Prime Time Show
For Episode 115 we welcomed Jonathan Carney of La Flor Dominicana
Prime Time Special Edition
No Show
Schedule
Prime Time
(10/31/19): No Show
Episode 116 (10/31/19): Live from La Zona Palooza 2019
Prime Time Special Edition
Special Edition 62 (11/12/19): The Baseball Show
---
On this date October 26th