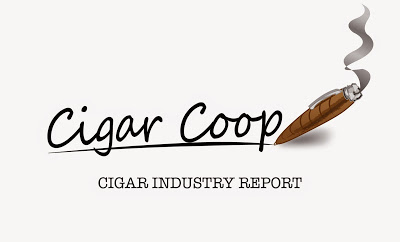 The Cigar Industry Report is a one-stop place to catch up on the activity here at Cigar Coop. It is a combination of the news reports, cigar reviews, and assessment updates we do throughout the week. In addition, each week we will look back at Cigar Coop history. Look for this report every Saturday morning at 8 am Eastern Time.
WELCOME CURRENT SPONSOR ALPHA CIGAR COMPANY AS OUR NEW SPONSOR FOR THE CIGAR INDUSTRY REPORT!
Cigar Industry Report: Volume 6, Number 37 (Edition 238 8/5/17)
Feature of the Week: Aftershocks from FDA Announcement 
Last week, FDA Commissioner Scott Gottlieb announced a near-three-year delay for cigar makers to be required to get agency approval for any product marketed after February 15, 2007. As a result, the industry lawsuit has been put on hold another 30 days, and the Global Premium Cigars lawsuit has been stayed (suspended).
Coop gave his thoughts on what the Gottlieb announcement means to the industry.
IPCPR 2017 Reports
We continued our post IPCPR coverage. Be sure to follow our 2017 IPCPR Digest for our full coverage.
This week we had the following Feature Stories
This week we filed the following reports:
Editor's Corner 
Cigar Coop Coffee Collection
We have partnered with Layne Coffee to offer two unique coffee blends. We have the details here. You can also order your coffee here.
---
Prime Time Show
For Episode 16 we welcomed, Bryan Mussard from Cattle Baron Cigars .We also talked steaks and beef in our Debonaire Ideal segment. Finally, we discussed the ramifications of releasing a cigar to market too early.
On Prime Time Special Edition #8 we discussed "The Gottlieb Doctrine".
Prime Time Schedule
Our shows are available on YouTube, Podbean, iTunes, Tune In Radio, and Google Play.
Upcoming Schedule (Subject to Change)
Special Edition #8 (8/1/17) : The FDA Extension – 9:15PM
No Show 8/10/17
Episode 17 (8/17/17) Kevin Schweitzer, Rock-A-Feller Cigars
Episode 18 (8/24/17) TBD
Episode 19 (8/31/17) Charlie Minato, Halfwheel
Episode 20 (9/7/17) Tom Lazuka, Asylum Cigars
Episode 21 (9/14/17) TBD
Episode 22 (9/21/17): Ryan Frailing, Island Lifestyle Importers